David Harbour Knows Exactly Why His Hellboy Absolutely Tanked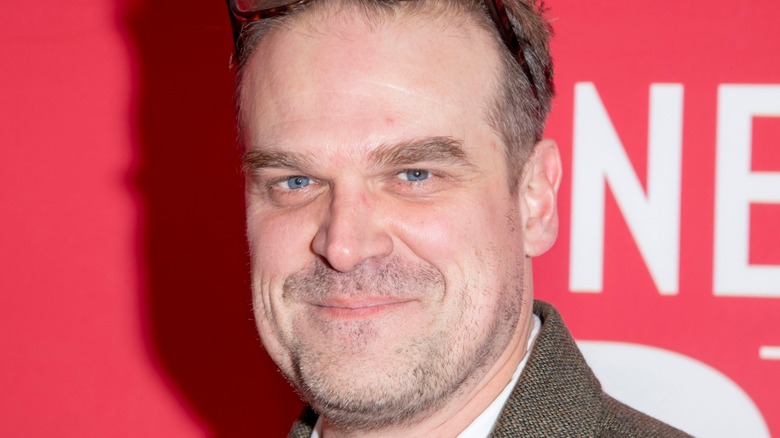 Ron Adar/Shutterstock
The 2019 "Hellboy" reboot is a film that David Harbour still thinks about to this day but for no good reason.
Nearly half a decade after its release, the question of "What went wrong with Hellboy?" still lingers in the back of comic book fans' minds — and has even been posed by Harbour himself, with his most recent explanation of the movie's $21.8 million blip at the box-office coming during a December 2022 interview with Yahoo Entertainment. 
"Whatever failures or successes that movie was, of which there are many, the movie itself had such a thing going into it that it was almost impossible," Harbour explained while promoting his new movie "Violent Night" (via Variety).  
When fans first caught wind of Harbour's "Hellboy" and saw the previews, expectations were shockingly low for the Dark Horse Comics reboot, despite the franchise's loyal fanbase. Hollywood's first two cracks at Mike Mignola's popular comic title — 2004's "Hellboy" and 2008's "Hellboy II: The Golden Army" — are considered cult classics today, and both set the bar extremely high for Harbour and 2019's "Hellboy," with them being directed by Academy Award-winning director Guillermo del Toro. Looking back, Harbour says he learned a very valuable lesson about making movies from doing "Hellboy," and he's finally accepted why the superhero flick wound up failing. 
David Harbour believes Hellboy's popularity as an established IP ultimately doomed his Hellboy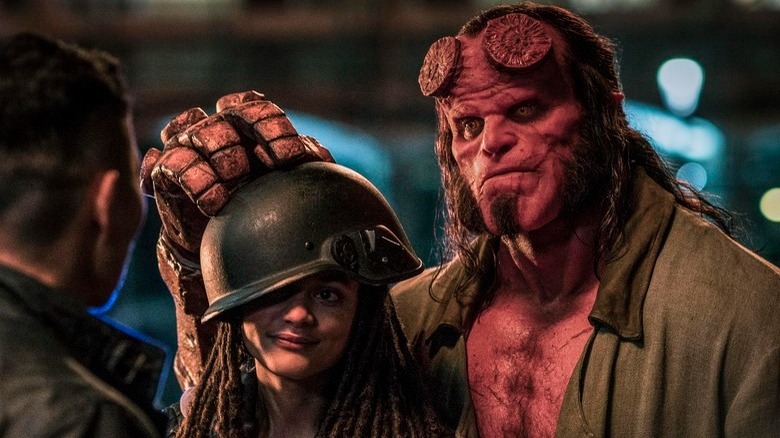 Lionsgate
If there's one major lesson David Harbor learned from making "Hellboy" with Lionsgate, it's that he never wants to work with a "beloved and established IP" again. According to him, that's the main reason why the 2019 reboot wound up bombing so badly with critics and at the box office. Ron Perlman's take on the character was just too good to follow, Harbour says. 
"I learned not to f*** with an established IP, that's for sure," Harbour told Yahoo. "[Don't f*** with] a beloved and established IP," he said. "That's the biggest lesson learned."
For Harbour, when it comes to his biggest and most successful projects, they almost always spawn from something new and original. It's just a space that he finds himself thriving in, with Harbour telling Yahoo: "Something like 'Stranger Things' or 'Violent Night,' it's an original thing so people can judge it when it comes out, when they see it. They don't have going into it so much stuff. That to me is what's so difficult about existing IP."
Harbour has echoed similar sentiments in the past, even going so far as to call out Guillermo del Toro and Ron Perlman fans for not giving his film a chance. "I think it failed before we began shooting because I think that people didn't want us to make the movie," Harbour told his social media followers in an Instagram Live broadcast that aired in 2020 (via Screen Rant). "Guillermo del Toro and Ron Perlman created this iconic thing that we thought could be reinvented and then certainly the loudness of the internet was like, 'We do not want you to touch this,'" Harbour said, adding: "It was a very difficult experience because I wanted a lot out of it."