Who Played Victor Lugo On Blue Bloods?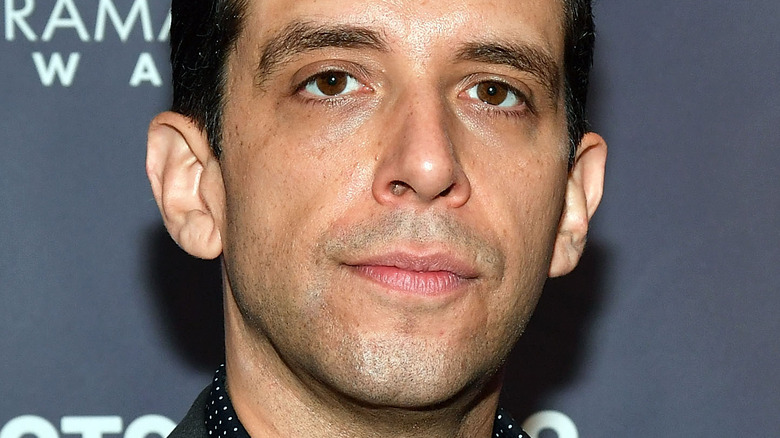 Slaven Vlasic/Getty Images
A New York City crime boss, Victor Lugo is one of the tougher and smarter criminals Danny Reagan (Donnie Wahlberg) has faced on "Blue Bloods." The character first appears in the Season 8 episode "Out of the Blue," where he's a suspect in the slaying of Detective Arthur Hines. However, Lugo has an alibi and ultimately isn't the perpetrator. Nevertheless, Danny squares off with Lugo again in Season 8, Episode 10, "Heavy is the Head," after he finds him leading a ring of car thieves. In his last appearance in Season 8, Lugo, now an inmate himself, has to help Danny find a prison escapee. Yet the sarcastic crook complicates things by insisting that he come with the reluctant detective.
After the character seemingly appeared from out of nowhere, Tom Selleck would later reveal during a guest appearance on "The Wrap" that Lugo returned for multiple episodes because the writers liked the actor's performance so much. Here's more about Nick Cordero, the thespian who played Victor Lugo on "Blue Bloods."
Nick Cordero was a Broadway and screen actor
Like fellow "Blue Bloods" actress Lauren Patten, Nick Cordero performed on stage as well as on screen. He starred in several musicals on Broadway, including "Waitress" and "Rock of Ages," including performing on tour with the latter production (via The AV Club). When he wasn't hoofing it to hair metal numbers and show tunes, Cordero made a number of film and television appearances, often playing criminal characters. His credits on IMDb include two separate roles as Robby and Anthony Marino on "Law & Order: SVU," as well as Patsy Lento on "Lilyhammer." He also appeared in "Going in Style" and the NBA betting scandal drama, "Inside Game." In 2017, he was cast as Victor Lugo on "Blue Bloods," a role which he portrayed for three episodes.
However, before he could jump into a bigger career, Cordero tragically died of complications from the COVID-19 virus in 2020 (via The AV Club). Stage and screen actors alike mourned the actor online, including Lin Manuel-Miranda and Sarah Paulson. Selleck told his widow Amanda Kloots on The Talk, "When you're so good, that you move a writer to write another episode for you, that's a real validation as an actor and the kind of actor he was."