What Happened To Lauren Patten After Blue Bloods?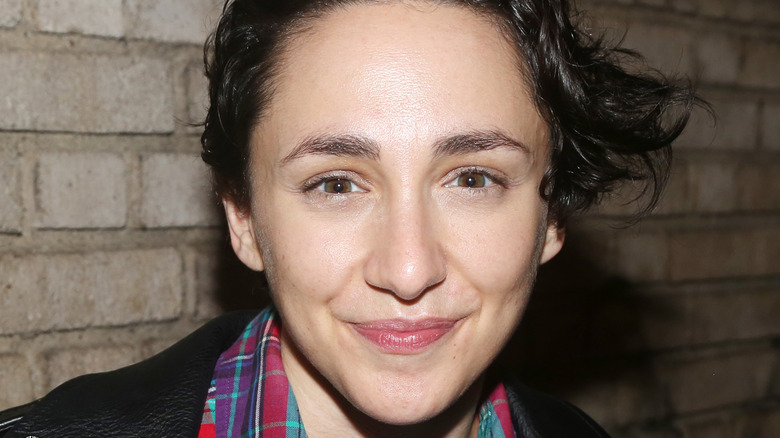 Bruce Glikas/Getty Images
An acclaimed, Tony Award-winning Broadway actress, Lauren Patten also played the recurring character of NYPD Officer Rachel Witten on the long-running CBS drama "Blue Bloods" for four seasons across 18 episodes.
Witten is originally introduced in Season 8 when she violates protocol by asking a jaywalker about his immigration status, causing her to be fired from the New York Police Department by Commissioner Frank Reagan (Tom Selleck). However, she's eventually rehired by the commissioner and teams up as partners with Eddie Janko-Reagan (Vanessa Ray). Instagram posts indicate how much Patten enjoyed working on the show, and the cast members even congratulated her when the actress won a Tony for "Jagged Little Pill" (via Monsters and Critics).
However, Patten departed "Blue Bloods" in 2021, with her character being written out of the series. In the show, Officer Witten leaves the force in Season 12, after the stress and emotional turmoil of being a police officer become too much for her. But what's Lauren Patten doing now that her time on "Blue Bloods" is over?
Lauren Patten is starring on a new Hulu series
The biggest reason Lauren Patten left "Blue Bloods" is that her career has begun to take off. She not only originated the role of Jo in "Jagged Little Pill" on Broadway, but she's also signed on to star in a new Hulu series, "Career Opportunities in Murder & Mayhem," along with fellow stage veteran Mandy Patinkin (Broadway World).
The writers had advance notice of Patten's departure and were able to incorporate it into the series, with Officer Witten exhibiting conflict over the job early in Season 12. But her last day on set was still very emotional (Outsider). In a video posted to Patten's Instagram account, the cast and crew applauded her performance as Patten and her frequent co-star Vanessa Ray embraced. Patten also wrote a passionate tribute to her time on the show: "Thank you to this incredible cast and crew for making every day at work a joy. May this only be goodbye for now... #bluebloods."
Hopefully, with time permitting, Patten will get to reprise her role as Officer Witten in a future episode of "Blue Bloods" someday, even if it's just a quick appearance.