Here's Where You Can Watch The Original Charlie's Angels Series Online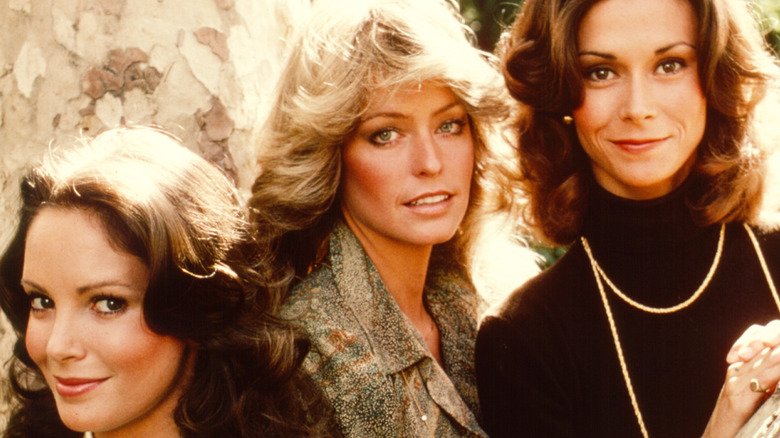 Michael Ochs Archives/Getty Images
We may receive a commission on purchases made from links.
While contemporary audiences might be aware of how much of a pop culture fixture "Charlie's Angels" is, they might not be know the action franchise's origins. Originally starting off as a series on ABC in the '70s, modern viewers were likely first introduced to the series with the 2000 film adaptation. Directed by McG and starring Cameron Diaz, Drew Barrymore, and Lucy Liu, the action-packed flick followed the same premise as the original series, focusing on three female private investigators who work for the mysterious millionaire Charlie Townsend. Unlike the original ABC series, which emphasized dramatic sequences, the 2000 reboot put the titular Angels in comedic situations. The film went on to become a commercial success, grossing over $264 million (via Box Office Mojo), spawning an equally successful sequel which hit cinemas in 2003.
The "Charlie's Angels" franchise was left dormant for several years until a television reboot was produced in 2011. Poor reviews ultimately led to its cancellation after just seven episodes. Writer-director and actor Elizabeth Banks later revisited the property, rebooting it once again for the big screen in 2019. While the "Charlie's Angels" reboot was a box office disappointment (via USA Today), it did bring the once-prominent franchise back into the spotlight. 
The "Charlie's Angels" IP has evolved throughout the years, stripping away from its grounded and dramatic roots, becoming unique for each generation. Those who want to go back and see the iconic, trail-blazing original series can do so now thanks to multiple streaming options, making ABC's "Charlie's Angels" more accessible than ever.
Prime Video is the best way to catch up on Charlie's Angels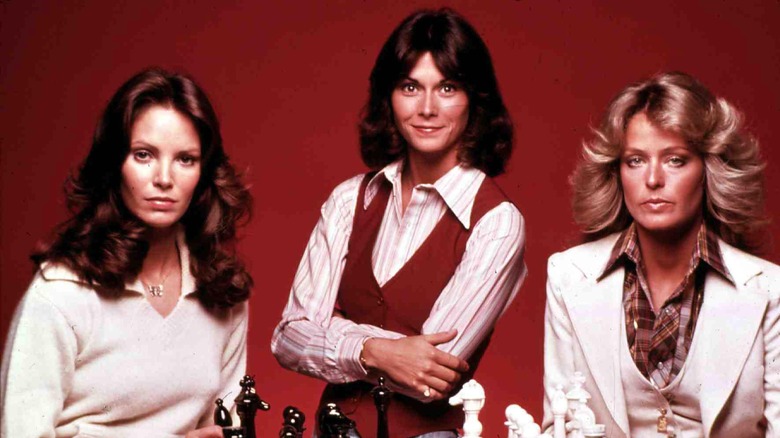 United Archives/Getty Images
"Charlie's Angels" first debuted on ABC in 1976. The brainchild of Ivan Goff and Ben Roberts, the series was an immediate success with viewers (via RatinGraph). While initial reviews from critics were mixed, retrospective takes couldn't deny the show's legacy and impact on popular culture. Writing for the Chicago Tribune, Kate Muir said that the "guns 'n' hairspray series apparently created a fine model of womanhood for girls growing up at the time ... the Angels were women to be reckoned with."
Those who want to take a stroll down memory lane or want to visit Charlie and his original Angels for the first time have loads of streaming options to consider. The best way to watch the series in the United States is via Amazon's Prime Video. All five seasons of the hit ABC series are available to stream with a Prime Video subscription. Those who don't have a Prime subscription can watch three seasons of the series via Fubo TV and The Roku Channel.
Viewers who don't want to subscribe to more streaming services have their fair share of options as well. Individual episodes of "Charlie's Angels" are available for purchase via various digital storefronts, including Apple TV, Amazon Prime Video's Store, and Vudu. Individual episodes go for $1.99. A more economical option is to purchase individual seasons for $14.99 as almost every season features over 20 episodes.