Who Did Jamie Lee Curtis Play On Charlie's Angels?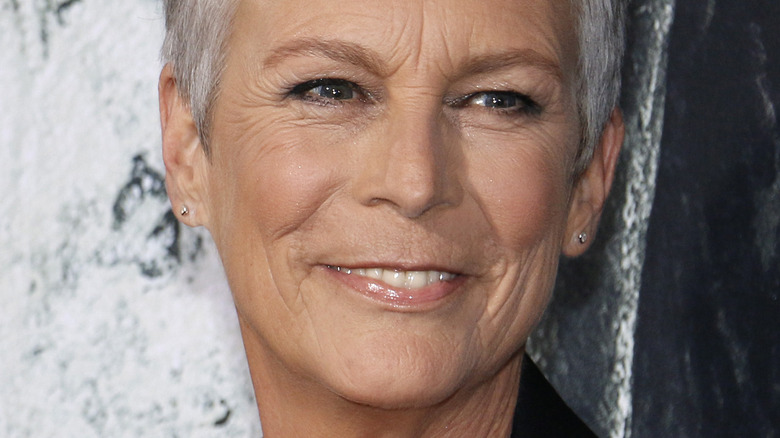 Tinseltown/Shutterstock
Now more than four decades into her storied career, Jamie Lee Curtis remains one of the most respected and in-demand talents in Hollywood. The legendary actor has, of course, seen a significant late-career boost in the wake of returning to the "Halloween" franchise that helped make her a star in the late 1970s. That franchise, of course, began with 1978's John Carpenter-directed "Halloween," for which Jamie Lee Curtis indeed earned her first big screen credit.
Howeve, while "Halloween" immediately made Curtis a staple of the pop culture pantheon, and no doubt landed her on the radar of many a casting agent, it was hardly the actor's first professional gig. In fact, Curtis spent the bulk of the year prior making a name for herself on the television circuit. Along the way, the young actor (daughter of Hollywood legends Janet Leigh and Tony Curtis), made appearances on some of the biggest programs of the day, including "Quincy M.E.," "Columbo," and "Operation Petticoat." 
You may not realize it, but Curtis even made a lone appearance on one of the legit iconic shows of the era, "Charlie's Angels." Here's who she played in the series.
Curtis played a talented young golfer on Charlie's Angels
If you're not familiar with "Charlie's Angels," the series debuted in 1976, and followed the adventures of an all-female team of ass-kicking detectives. Employed by the shadowy figure of title, the Angels (originally Kate Jackson, Farah Fawcett, and Jaclyn Smith, the latter of whom was the only one to stay through the whole series) set out to solve a new mystery every week. Once "Charlie's Angels" became a legit cultural phenomenon, that format made it easy enough to bring in a pretty impressive crew of guest stars, such as Dean Martin, while also highlighting future stars like Tommy Lee Jones.
Jamie Lee Curtis joined that illustrious list of guest stars during the third season of "Charlie's Angels." She did so in an episode titled "Winning is for Losers," which finds the Angels dispatched to Florida to watch over Linda Frey, a rising star on the pro golf circuit whose life is being threatened by an unknown assailant. She also happens to be an old pal of Cheryl Ladd's Angel Kris Munroe. As it happens, the episode also featured appearances from legendary DJ Casey Kasam, and future "Twin Peaks" star Ray Wise.
According to the episode's IMDb page, "Winning is for Losers" actually aired on October 18 of 1978, meaning it hit the airwaves so mere days ahead of the premiere of "Halloween," which landed in movie theaters on October 27. And we can only imagine what a legitimately head-spinning couple of weeks that likely was for Curtis herself, to say the least.