Keanu Reeves Divulges Plot Details For The John Wick Spin-Off Ballerina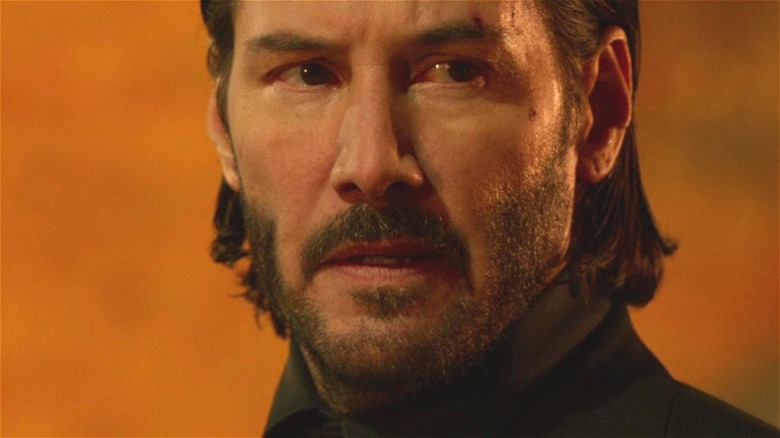 Lionsgate Films
The world is still waiting with great anticipation to see Keanu Reeves get tooled up again for "John Wick: Chapter 4." However, even as the Baba Yaga empties another explosive installment into the eyeballs of audiences across the world, we're also about to veer off the heroic hitman's path and onto another. 
"Ballerina" is an all-new spin-off set in John Wick's world that recently began filming, and stars Ana De Armas as the titular dancer-turned-deadly assassin. While we know that the title — and the addition of Anjelica Huston reprising her role as The Director suggests that we'll see more of the world briefly glimpsed at in "John Wick Chapter 3: Parabellum" — details, until now, have not gone much further than that. Leave it, then, to the nicest guy in Hollywood (albeit the nice guy who always works better when he needs guns) to spill some crucial information.
Now, while Mr. Wick himself is rumored to play a role in "Ballerina" (much to the delight of fans), it's unclear whether he'll be with or against De Armas' character. However, Reeves recently revealed some cryptic information about what the Ballerina will be getting up to and — more importantly — who she'll be setting her sights on in the upcoming film. And we hate to say it, but our money is on cinema's deadliest lover of dogs.
Keanu Reeves promises the Ballerina has vengeance in her sights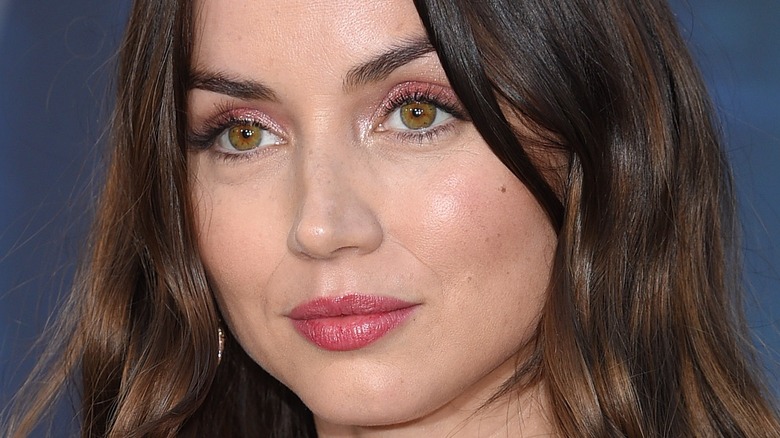 DFree/Shutterstock
Given that John Wick went to war with the world of assassins and crime lords out of revenge, it makes sense that he isn't the only one out there with a score to settle. According to Keanu Reeves, that's precisely what Ana De Armas' character will be aiming for when she gets her own film, and it's a mission that stretches back ... maybe even all the way back to Mr. Wick's early years of being a cold-blooded killer.
Speaking to Collider, Reeves explained that De Armas' character will be, in his words, "[A] woman who has some very difficult circumstances and who's looking for revenge. Whoever killed her — someone killed her father. Who could that be? And so it's her journey for actually understanding her past." Of course, the problem with history is that it can get muddy as the years pass, and there might be more to this Ballerina's story than even she believes. Reeves continued, "She lost her father at a young age, and she doesn't really know what happened. Only that someone came into the house and killed her father, who had a tattoo," Reeves explained. "And as we know in John Wick, if you have a tattoo, something's going on." 
We can only wait and see how De Armas handles her dance with death in true Wick fashion. In the meantime, as these mysteries continue to unfold, we can expect another visit from Mr. Wick when "John Wick: Chapter 4" on March 24, 2023.