Batgirl Directors Weren't Done Shooting The Movie When It Got Canceled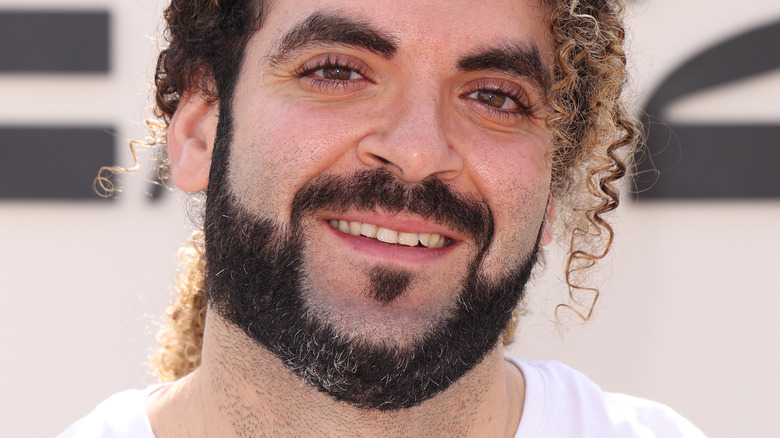 Tim P. Whitby/Getty Images
Earlier this year, "Batgirl" cemented its spot in movie history, but not in the way any of the cast and crew ever could have imagined (or hoped for). The merger of Warner Bros. and Discovery got off to a tumultuous start, to say the least, with CEO David Zaslav looking for any and all avenues to cut costs for Warner Bros. — and in an unprecedented move, the newly formed Warner Bros. Discovery decided the best route was to completely scrap any project they believed wouldn't deliver blockbuster ticket sales at the box office. "Batgirl" proved the most high-profile victim, with Warner Bros. cancelling it mere months from release.
While Warner Bros. kept most of the plot details under wraps, "Batgirl" planned to introduce the fan-favorite DC Comics character — who first appeared in 1961's "Batman" #139 and was famously portrayed by Yvonne Craig in the 1960s Adam West series — to contemporary audiences. With the DCEU's constant struggles to rival Marvel Studios, "Batgirl" was an effort to broaden their scope beyond the iconic trinity, with Leslie Grace ("In the Heights") in the titular role. The movie focused on Barbara Gordon's superhero origins as she took on Firefly, played by Brendan Fraser. J.K. Simmons ("Whiplash") played James Gordon, reprising his character from "Justice League," while Michael Keaton ("Spotlight") returned to the role of Batman, a choice presumably related to his impending appearance in 2023's upcoming "The Flash."
The cancellation of "Batgirl" shocked the industry, becoming one of the year's biggest stories. The studio had already spent 70 million dollars on the movie's production, according to The Daily Beast. However, while the film was nearing its finish point, a recent interview with directors Adil El Arbi and Bilall Fallah has revealed that they did still have some work to do.
There was still work to be done on Batgirl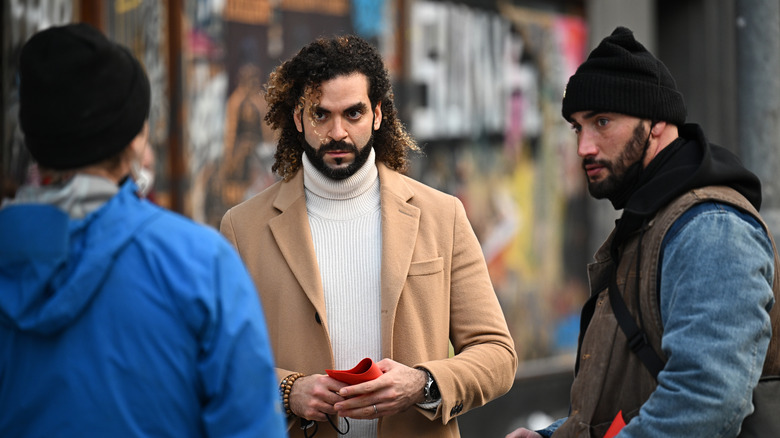 Jeff J Mitchell/Getty Images
Directing duo Adil El Arbi and Bilall Fallah have already made a name for themselves in Hollywood, despite being so early on in their careers. They have helmed projects like "Bad Boys for Life" and "Ms. Marvel," which were enough to get fans excited for their feature-length superhero project, "Batgirl." Unfortunately, the movie will never see the light of day, and it turns out it had a fair share of work left to complete.
Speaking to The Hollywood Reporter, Arbi and Fallah reflected on the infamous cancellation. "We still needed additional photography, there were a lot of scenes missing, and the VFX was not there," Arbi said. "I don't know if [Warner Bros.] are really gonna go for that, but we'll see, sometimes we think it's f****d, but sometime it's like ... maybe!" So, it seems that while principal photography had already wrapped up, the directors planned to shoot additional scenes to bring the entire project together. After that, the focus would have shifted over to post-production, polishing off the visual effects and editing. 
Regardless, "Batgirl" had already finished the vast majority of its filming, making its cancellation a massive anomaly in the movie industry. Arbi and Fallah will never stop campaigning to finish and release their movie, but the two can't deny the publicity they received from Warner Bro. Discovery scrapping the project. In the same interview, the directors talk about all the industry leaders that reached out to them once the news broke, including Kevin Feige and newly appointed DC head James Gunn.
Either way, "Batgirl" will certainly be remembered. As Arbi said, "This is something that never happened before, so we've kind of become part of movie history without even trying!"