Were Katherine Heigl And Sarah Chalke Friends Before Firefly Lane?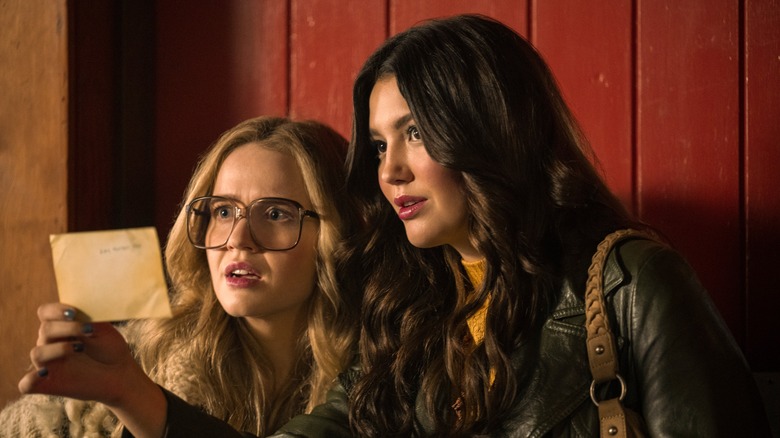 Diyah Pera/Netflix
"Firefly Lane" is a show about the unbreakable bond of friendship that can form over the course of a lifetime. Based on the novel of the same name by Kristin Hannah, the series follows Tully Hart (Katherine Heigl) and Kate Mularkey (Sarah Chalke) across two timelines: one in which they're teenagers and the other in which they're adults in the throes of middle-age.
While the critical reception for "Firefly Lane" has been somewhat middling (via Rotten Tomatoes), the response from audiences has been strong enough to secure a two-part second season. Unfortunately for fans, the bittersweet news was recently announced that the series will be calling it quits after the final part of "Firefly Lane" Season 2 releases in 2023. Still, Tully and Kate's incredible bond will no doubt live on in the hearts of viewers for years to come.
Seeing as how Chalke and Heigl play a pair of longtime friends so convincingly and with such chemistry, fans of "Firefly Lane" might find themselves wondering if the duo were real-life friends before their work began on the series.
They weren't but they did have a mutual friend between them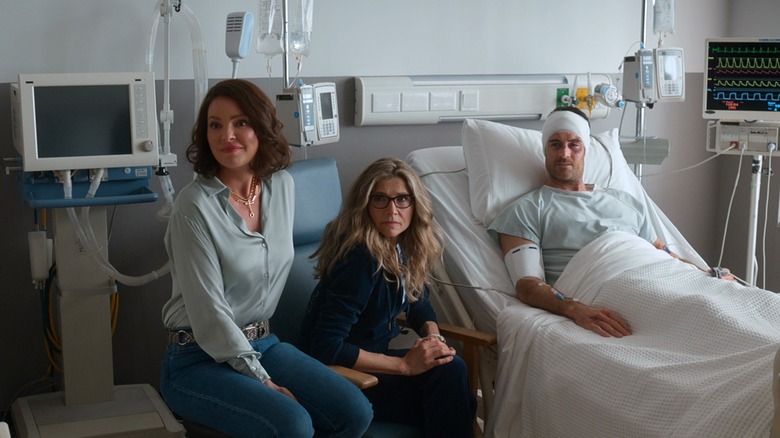 Netflix
Katherine Heigl met up with Today to talk about the final season of "Firefly Lane" and forging a convincing friendship with Sarah Chalke for the series. Amazingly, she also revealed over the course of the interview that she hadn't met Chalke in person before they worked together for the series, meaning the fantastic bond that the two share was created just with the show in mind.
"Sarah and I chatted before she signed on to be Kate because I was going to Vancouver, and she lives there," Heigl recalled. She went on to explain how Chalke helped her find schools for her kids and other local knowledge for the move during their phone call. "We have a mutual friend who put us in touch. She was so incredibly gracious and lovely and fun and the most charming, decent human being," Heigl said.
Considering the fact that they only ever had one phone call before the series, it seems the friendship in "Firefly Lane" really is just a creation of the writers, as they worked to adapt the relationships from the novel that the show is based on. That makes the charisma and chemistry of the scenes that Heigl and Chalke share all the more impressive, and will surely help the series leave an indelible mark on its fans even after the series has come to an end.