Jon Favreau To Write And Produce New Live-Action Star Wars TV Series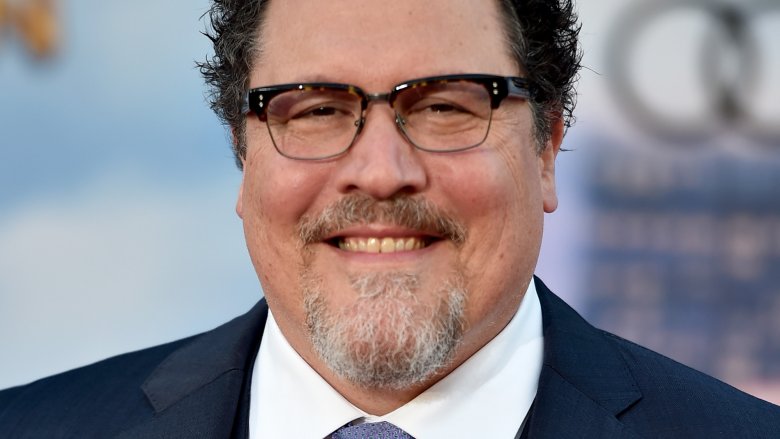 Getty Images
Lucasfilm just made a marvelous addition to the ever-expanding Star Wars galaxy.
Iron Man director and Avengers executive producer Jon Favreau has signed on to write and executive produce a new live-action Star Wars series for Disney's upcoming direct-to-consumer platform, according to the official Star Wars website. Plot details are still top secret and there's no release date yet, but the streaming service launches in fall 2019.
Favreau, who also wrote 1996's Swingers and directed Disney's live-action The Jungle Book movie, has been involved with Star Wars in the past. He voiced Pre Vizsla on the animated Star Wars: The Clone Wars from 2010 to 2013 and also provides the voice for an alien character in Solo: A Star Wars Story.
"If you told me at 11 years old that I would be getting to tell stories in the Star Wars universe, I wouldn't have believed you," Favreau said in a statement. "I can't wait to embark upon this exciting adventure."
His relationship with Disney goes back a decade, when he helped kick off the Marvel Cinematic Universe with Iron Man in 2008 and Iron Man 2 in 2010. Since then, he's also appeared as Tony Stark's driver and sidekick Happy Hogan in the MCU. He produced and directed 2016's The Jungle Book, which won an Oscar for its incredible visual effects. Now he's at work on the live-action version of The Lion King with Donald Glover and Beyonce.
Lucasfilm president Kathleen Kennedy said she's thrilled to hand Favreau the keys to a new Star Wars series. "I couldn't be more excited about Jon coming on board to produce and write for the new direct-to-consumer platform," she said. "Jon brings the perfect mix of producing and writing talent, combined with a fluency in the Star Wars universe. This series will allow Jon the chance to work with a diverse group of writers and directors and give Lucasfilm the opportunity to build a robust talent base."
Meanwhile, Star Wars: The Last Jedi director Rian Johnson is creating an entirely new Star Wars trilogy while Game of Thrones co-creators David Benioff and D.B. Weiss are writing and producing their own series of Star Wars movies.