Barry Jenkins Has High Praise For Ryan Coogler's Handling Of Black Panther: Wakanda Forever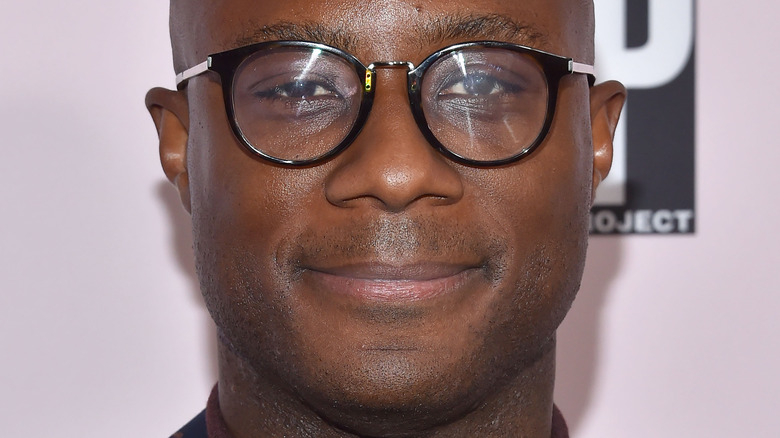 DFree/Shutterstock
It's no surprise that "Black Panther: Wakanda Forever" was an insurmountable project to complete. Following the death of T'Challa actor Chadwick Boseman in 2020, director Ryan Coogler retooled the entire project to serve as a tribute to the late Emmy-winning icon. Prior to Boseman's passing, Coogler and co-screenwriter Joe Robert Cole's original script for "Wakanda Forever" was some 300 pages (via Variety). With Boseman gone, a majority of the rough draft was put by the wayside and a swift decision was made to forgo recasting T'Challa.
With a 2022 deadline on the horizon, Coogler and Cole, alongside Marvel Studios' top brass, got to work. With grief in their hearts and on their mind, the theme of loss naturally found itself baked into the new "Wakanda Forever." Take one look at the film and it's clear that the creative team succeeded, with the in-universe "Black Panther" characters mourning the loss of their beloved king. The same can be said for Namor (Tenoch Huerta), the film's antagonist, whose motivations are doused in loss and anger.
Coogler and co. had an impossible task bringing "Wakanda Forever" to light, juggling themes of colonialism, revenge, loss, all the while dealing with their own grief. By all accounts, Coogler's latest is a success, with healthy box office receipts (via The Numbers) complementing positive reviews on Rotten Tomatoes. A few short weeks after the film's release, "Wakanda Forever" has found a brand new fan in Barry Jenkins, the Oscar-winning helmer behind "Moonlight" and "If Beale Street Could Talk," who took to Twitter to gush about Coogler's superhero epic.
Barry Jenkins says Ryan Coogler managed to pull off an impossible task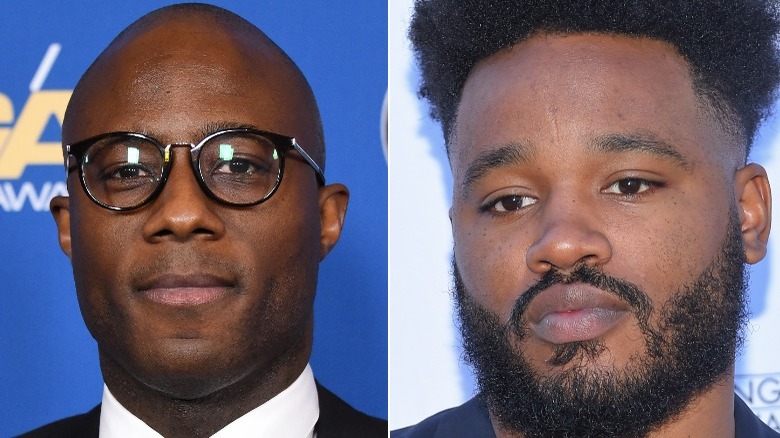 DFree & DFree/Shutterstock
Barry Jenkins, who most recently spearheaded Amazon Prime Video's adaptation of "The Underground Railroad," penned a flurry of tweets praising Ryan Coogler's vision and handling of "Black Panther: Wakanda Forever" on Friday night. "I don't know how Ryan did this," the director started his thread off with. "Given everything, I'm speechless at how he (and his collaborators) did this." Jenkins went on to describe Coogler's job as an "impossible task." The "Aftersun" producer continued by pointing out how "Wakanda Forever" feels through in and throughout as a tribute to Chadwick Boseman that genuinely acknowledges his passing.
Jenkins was so moved by the film's willingness to discuss Boseman's absence that he went on to discuss how recasting the character would have been moot. "Seeing this, there is no way that role being recast would have been more thoughtful or honorable than this," he tweeted. While appearing on the Ringer-Verse podcast in 2021, "Wakanda Forever" producer Nate Moore revealed that the conversation with Coogler to choose not to recast T'Challa took only minutes.
While Coogler certainly succeeded in creating a quality sequel that focuses on grief, Jenkins couldn't help but point out how a key component to "Wakanda Forever's" success was the conflict between Namor (Huerta) and Shuri (Letitia Wright). "Namor is a rewarding gambit ... the film balances the grief of both [Talokan and Wakanda's] aggrievments and sees neither courting pity & both battling a lust for (just) vengeance." Jenkins wrapped up his thread with a rather definitive statement, which will hopefully be displayed on the film's home video release: "And my goodness it absolutely RIPS."