Amazon Prime Just Dealt A Major Blow To Netflix's Streaming Supremacy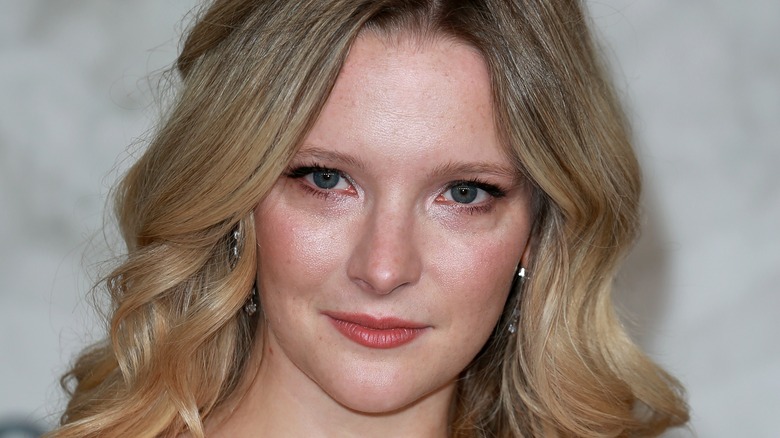 Fred Duval/Shutterstock
Once upon a time, there were four major TV networks: ABC, NBC, CBS, and FOX. These channels offered a wide range of excellent content that has to be watched on their schedule, not ours. Well, it's amazing to think, compared to the overall history of on-screen entertainment, how quickly the industry shifted from these network/studio outlets to the countless streaming channels we use today. And with that transition, it's been fairly well known that Netflix has led the way in this department. However, it was quickly joined by significant competitors, each trying to catch up to its seemingly impenetrable lead in the streaming industry. However, Deadline now reports that Amazon Prime has overtaken Netflix's ranking supremacy as the No.1 streaming channel in the U.S.
This annual rankings report was released by media research firm Parks Associates, which has compiled this anticipated list since the 2010s. Considered a reputable tracker, the research firm has had Netflix, Hulu, and Amazon Prime as its top three since streaming content started taking form. However, Netflix, up until this year's list, has held the top spot each time. But now, Amazon Prime has no one left to pass, with nothing but a clear road ahead. And although the report's methodology of the rankings is not public, logic points mainly to the quality of the channel's content.
Amazon Prime is the highest ranked streaming channel in the U.S.
It may not be too hard to come up with your own reasoning for why, after all these years of streaming-channel royalty, Amazon Prime has suddenly unseeded Netflix as the No. 1 streaming outlet in the U.S. The fact that Amazon Prime has now claimed that their new series, "The Lord of the Rings: The Rings of Power," has been viewed by more than 100 million subscribers worldwide, lends us to believe that these high-budget, movie-quality shows have surely helped its ranking. However, it can also be believed that the streaming channel's inclusion with the shipping company's prime subscription (which includes free delivery and discounts at Whole Foods Market) is another significant factor.
Despite this surprising change at the top of the streaming chart, the rest of the list remains relatively the same compared to the 2021 release. NBC's Peacock streaming channel has recently included live sports and first-run movies, helping lead it to being the newest addition in the top 10 spots. Heading in the opposite direction is Showtime, which now has its content combined with Paramount+, leaving the standalone channel possibly on the chopping block. But now, all eyes are on Netflix, who, despite recently announcing a cheaper $7 subscription plan (which includes advertising), must now figure out a way to jump back on top.