Whatever Happened To Dog Threads After Shark Tank?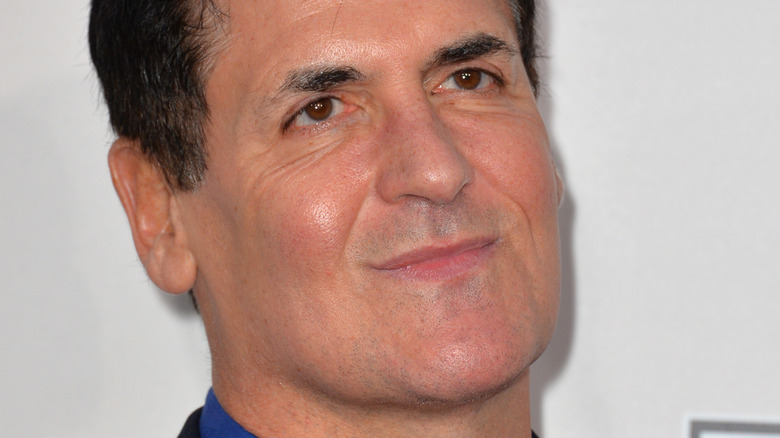 Featureflash Photo Agency/Shutterstock
While most dog owners treat their furry friend as a member of the family, some — like husband-and-wife duo Scott and Gina Davis — take it to the next level. In 2014, while on the hunt for a 4th of July shirt for their Pomeranian poodle Thomas, the couple from Minneapolis, Minnesota grew frustrated.
"He loved getting dressed up, but I couldn't find clothing that matched his humanlike personality anywhere," said Gina, who described the duds she found as unworthy of her furry friend.
With Gina's design background, the Davises decided to launch Dog Threads — a brand that not only features stylish looks for pets, but also matching outfits for their human owners. In 2020, they appeared on "Shark Tank" Season 11 to ask for $250,000 at 17% equity in an effort to grow their business. From 2014 to 2020, the Davises revealed that they made almost half a million dollars. They explained how, while other brands just made matching pajama sets around the holidays, Dog Threads offered a slew of styles, from summer ensembles for a barbecue to birthday outfits and loungewear. Furthermore, a portion of each sale benefited animals in need.
This certainly got some of the judges' attention. Mark Cuban, thanks to his ownership of the Dallas Mavericks, felt he could help Dog Threads expand to include NBA-licensed products and made an offer of $250,000 at 30%. The Davises convinced him to lower the number to 25% and a deal was secured.
Is Dog Threads still bringing corresponding fashion to pets and their owners? Let's see what happened to the company.
Dog Threads is still thriving and helping animals in need
According to the official Dog Threads website, the business of Scott and Gina Davis is still going strong. Customers can choose from a variety of options, including sweatshirts, sweaters, pajamas, flannels, and more. Each article of clothing is available in different sizes for adults, children, and, of course, their furry friends.
Eight years after its inception, the business still utilizes its platform to help animals in need. A portion of every sale goes to nonprofits to assist in a variety of causes, from helping pets get adopted to providing food and shelter. Dog Threads has even made its way to Hollywood. In 2021, Hailey Bieber posted a photo of her husband Justin Bieber and their dog Oscar sporting matching red Hawaiian shirts from Dog Threads. Hailey couldn't contain her excitement over such cuteness and wrote on her Instagram Story, "Screaming!!" The post resulted in an entire Vogue article spotlighting Dog Threads.
A quick search on the website of Mark Cuban Companies shows that the Davises are no longer affiliated with the "Shark Tank" judge. While others, such as The Longhairs, are still featured, Dog Threads is absent. It's unclear what happened, but it seems that the couple is thriving on their own, unlike other businesses that once partnered with Cuban, such as evREwares.
And though their beloved Pomeranian poodle Thomas has passed away, his stylish legacy lives on through every fellow pooch that rocks a matching button down with their human.