Whatever Happened To The Longhairs After Shark Tank?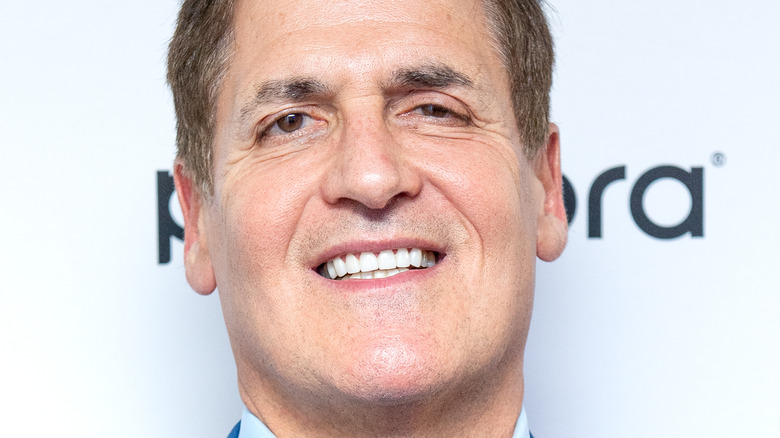 Roy Rochlin/Getty Images
During a January 2018 episode of "Shark Tank," Mark Cuban and his fellow sharks looked a little different than usual. Entrepreneurs Chris Healy, aka El Rubio, and Lindsay Barto, aka El Moreno, brought the judges long, luscious wigs to wear as they pitched their business venture: The Longhairs, a community for men growing out their locks. Not only was this dynamic duo penning blog posts about hair care and related topics, but they also crafted hair ties for men. This way, guys wouldn't have to feel embarrassed venturing into Sally Beauty or the women's hair aisle at Target.
For Healy and Barto, who launched The Longhairs as a side project in 2014 while running a digital marketing agency, having the opportunity to appear on "Shark Tank" was not taken lightly. In a video detailing their journey to the ABC show, Barto shared that out of 40,000 applications, only 100-150 applicants appear in front of the panel. While keeping the business running, Healy and Barto crafted an intense regime to prepare. They hit the gym every morning at 5:30 a.m. and constantly practiced their "Shark Tank" pitch. On the morning of filming, they recited their presentation while lifting weights.
Their diligence paid off, with Cuban offering a deal of $100,000 for 20%. In fact, he made the offer despite his hands and suit being covered in dye from his new wig. El Rubio and El Moreno accepted, but a lot can happen in four years. Let's take a look at how the business is doing after "Shark Tank."
The Longhairs is expanding operations and doing charitable work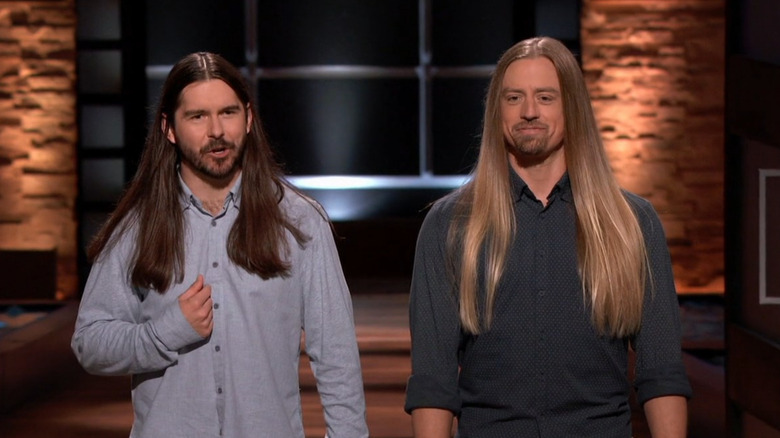 ABC
Some business ventures shown on "Shark Tank," such as Tara and Jason O'Mara's PDX Pet Design or Brendan Alper's Hater app, flop shortly after. But The Longhairs isn't one of these unfortunate examples. Just one look at the official website shows an overwhelming expansion. In addition to the original hair tie product, long-locked men can also get their hands on shampoo, conditioner, serum, brushes, hats, apparel, and more. Chris Healy and Lindsay Barto also continue to maintain their blog, which features posts every few days. Topics range from styling tips to stories on professional athletes who are growing out their hair.
It seems that the products are resonating with consumers. On Reddit, u/Card_God said, "I have a bunch of their hair ties and they hold up super well!" U/sinlightened added, "I have their shampoo and conditioner and around five packs of hair ties that I've used for quite a few years now. They have great stuff. Definitely the only hair ties I use now." All the while, El Rubio and El Moreno are using their platform for good. According to their blog, 1% of revenue is donated to the nonprofit Children With Hair Loss, which provides free human hair replacements to young patients. In 2019, they hosted The Great Cut, which collected 339 pounds of hair for the organization. 
The future looks bright for Healy and Barto. Still, they have one goal they have yet to achieve — getting Mark Cuban to grow out his hair. In an interview with Jeff Sarris, Healy said, "Turns out that's a tougher deal than getting $100,000."