Whatever Happened To evREwares After Shark Tank?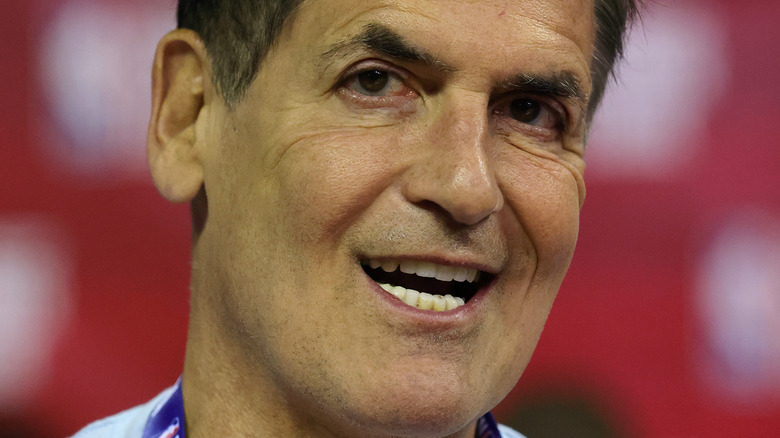 Ethan Miller/Getty Images
We may receive a commission on purchases made from links.
It can be easy to forget the emotional weight that comes along with running a business that's close to your heart. Through all the countless hours of running the company, there is a part of you that will always be with that business. This was the case for entrepreneurial sisters Ellie Brown and Becca Nelson, the masterminds behind a line of novelty fabric stickers called evREwares. Created back in 2011 as a fun, inexpensive way of altering their children's clothing for various occasions, the reusable sticker comes in a multitude of designs including normal ties, bowties, and more. By 2015, the two had managed to earn $600,000 from various retailers and online stores.
The dynamic duo brought their idea to Season 6, Episode 14 of "Shark Tank" seeking a $100,000 investment for a 30% stake in the business. The sharks became concerned when it was revealed that the two were only looking to earn $50,000 by the end of the year, after which they planned to step back and reevaluate aspects of their business. On top of this, the sharks considered the product price tag of up to $7.99 to be ridiculous for the kind of product being sold. The sharks all bowed out except for Mark Cuban, who offered $200,000 — but for the entire business. As hard as it was for the two to let go of their "baby," they ultimately bit the bullet and took Cuban's offer on the show. So, since the emotionally-fueled segment aired, how has evREwares been sticking for Cuban?
EvRewares didn't stick around for much longer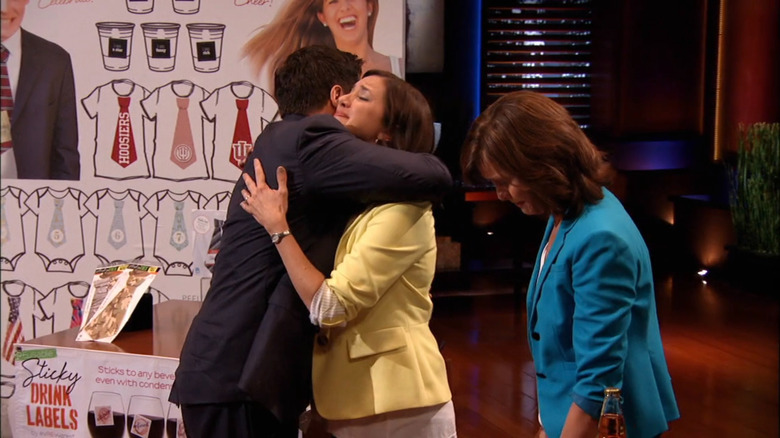 ABC
The "Shark Tank" deal made between sisters Ellie Brown and Becca Nelson and investor Mark Cuban did not end up going through (via ABC 11). "At the end of the day it really was too hard," Brown says in an interview with Triangle Business Journal, referring to giving up their entire company, evREwares, to Cuban for $200,000. "You really can't plan for that kind of scenario." 
According to the same Triangle Business Journal interview, the sisters noted that Cuban was very understanding of their situation and he stayed on as an advisor to the business. 
The business received a spike in sales and internet traffic following its appearance on the hit ABC reality show, reportedly seeing more than 1,000 visitors per minute to their site. This was only temporary, however, as the company only earned another $10,000 in sales, even with specials attached. With that, evREwares shut down in late 2015 (including its website and social media accounts (via Gazette Review).
There are only a few faint hints of an online presence for evREwares at the moment. One is Becca Nelson's LinkedIn account, which claims she is still an owner of evREwares — although, it's just as likely that Nelson's account has not been updated, especially since Ellie Brown's account has been updated to include the closing date of the company. 
A few of their products are still listed on Amazon, although in very short supply and it seems unlikely that the products will be restocked.