What Has Jane Curtin Been Up To Since The End Of Her SNL Run In 1980?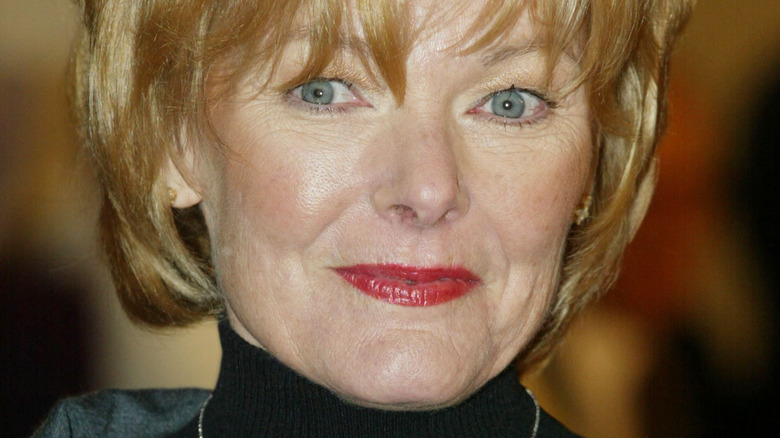 Alex Wong/Getty Images
"Jane, you ignorant ..." Well, you know the rest. Jane Curtin was a mainstay as a cast member of the legendary first class of "Saturday Night Live." She is best known on "SNL" as one half of the "Weekend Update" team with Dan Aykroyd  — where that opening quote originated — and for being part of the show's classic "Coneheads" sketches with Aykroyd and Laraine Newman.
Curtin began her run on "Saturday Night Live" in 1975, with the very first episode. She remained a cast member until 1980. During her time on the long-running sketch comedy program, she earned the nickname, "The Queen of Deadpan." Speaking to CBS News about the early days of the show, she said, "It didn't really have a plan when it first started out, so it was allowed to evolve into something. And it's involved into this thing that has lasted."
Curtin has had quite a varied and illustrious post-"SNL" career. This is what she has been up to since 1980, when she left the show. 
After Saturday Night Live, Curtin initially set her sights on the big screen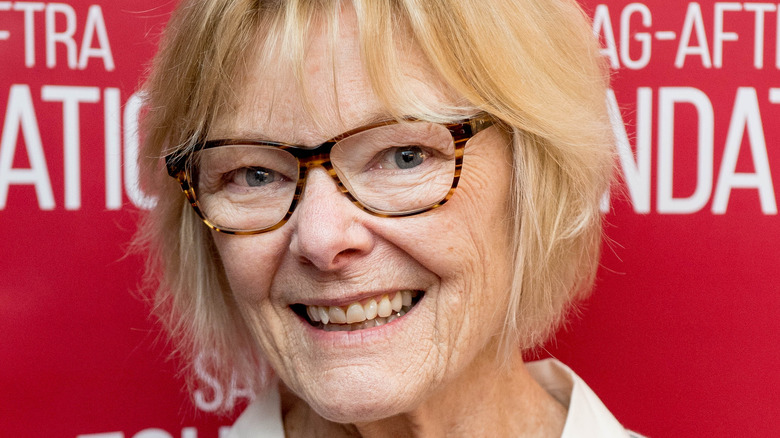 Roy Rochlin/Getty Images
Jane Curtin left "Saturday Night Live" in 1980, right before the series' infamous forgotten season, and headed to the big screen for the film "How to Beat the High Cost of Living." She starred in the comedy alongside Susan Saint James and Jessica Lange. Curtin didn't appear in a feature again until "O.C. and Stiggs," Robert Altman's 1985 comedy that was based on stories from "National Lampoon." (via IMDb).
Curtin wasn't completely done working within the "SNL" universe, though. In 1983, "Santa Claus Is Comin' to Town" animators Rankin/Bass made an animated pilot for "The Coneheads" based on the "SNL" sketch. The show never made it to series, but the pilot was aired as a television special. Curtin voiced the character of Prymaat, a character she initially brought to life on "SNL." A decade after the animated special, "Coneheads" headed to movie theaters.
Released in 1993, "Coneheads" once again featured Curtin, Dan Aykroyd, and Laraine Newman. Considered by many to be one of the best guilty pleasure alien movies, it was directed by "Teenage Mutant Ninja Turtles" movie helmer Steve Barron. Aykroyd confirmed in a 1993 interview with Entertainment Weekly that making a film based on the sketch was always the plan, as "SNL" boss Lorne Michaels had previously adapted the "Wayne's World" sketch from "SNL" into a feature film. "When Tom Davis, Jane, Lorne, and I wrote the original sketch, we always thought it would be a great movie," Aykroyd said. "We actually came up with a full storyline."
Jane Curtin is also known for her work on two hit television sitcoms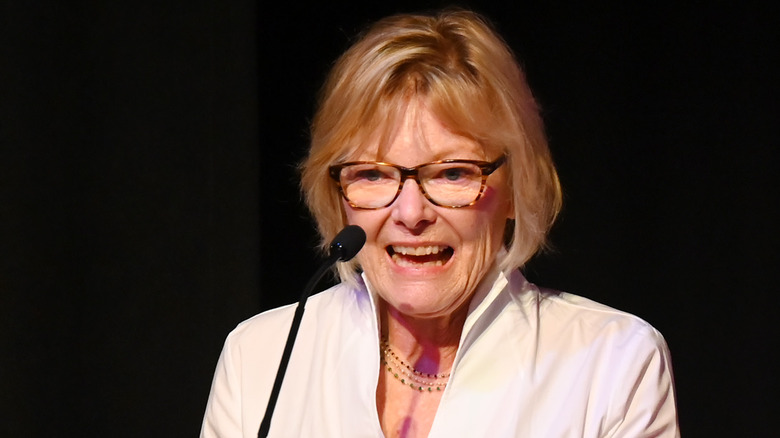 Nicholas Hunt/Getty Images
"Saturday Night Live" is far from Jane Curtin's only TV success story. From 1984 to 1989, she starred in "Kate & Allie," a show about two divorced mothers who share an apartment while raising their children. Discussing her post-"SNL" return to TV, Curtin explained to The New Yorker why she chose the series. "If it's funny, if it makes me laugh, and if I want to work with these people, I'll do it," Curtin said. "If I don't think it's funny, I won't do it." The show ran for 122 episodes and garnered Curtin Emmy wins for best actress in a comedy series in 1984 and 1985. 
Curtin next starred alongside John Lithgow in "3rd Rock from the Sun," which aired from 1996 through 2001, and was about aliens sent to Earth to observe human life forms. She told The New York Times, "It's just about the way human beings behave. I loved the character, but I also loved the sense of humor on the show. I had known John in New York and I'm very comfortable with him. It made me laugh when John and I were working together; there just would be puddles on the floor." This time Curtin played a human, Dr. Mary Albright, love interest to Lithgow's alien Dick Solomon. 
According to IMDb, Curtin remains a working actress and more recently appeared in the movies "The Heat," "The Spy Who Dumped Me," and "Queen Bees," among others. She has also guest starred in such TV shows as "The Librarians," "Broad City," and "The Good Fight." Although she left "SNL" at the dawn of the '80s, Curtin has never stopped working and remains a pop-culture fixture.