The 'Cute Scene' That Came To Define Boy Meets World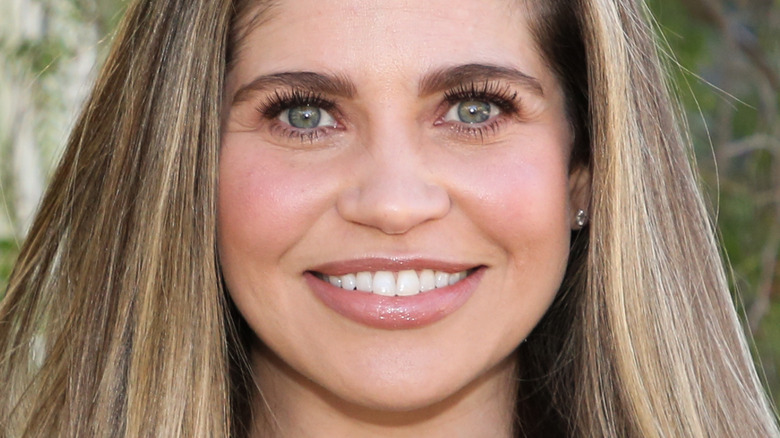 Paul Archuleta/Getty Images
In the time-honored annals of coming-of-age tales, few television shows are as dear to audiences as "Boy Meets World." Likewise, few family-friendly series — particularly in the 1990s — tackled the often sticky themes of growing up with as much heart, wit, and candor. As it was, matters of the heart were a big part of the narrative for much of the series' run. That was particularly true of the early seasons of "Boy Meets World" when the then pre-teen protagonists Cory Matthews (Ben Savage), Topanga Lawrence (Danielle Fishel), and Shawn Hunter (Rider Strong) were just beginning to understand such matters existed.
In fact, such matters were pushed center stage late in the first season of "Boy Meets World" during an episode titled "Boy Meets Girl." That episode found the youngsters enduring an awkward classroom video about their fast-approaching hormonal shift and pressing the fast-forward button on their romantic endeavors, including Cory asking Topanga out on their first date. Their date doesn't happen, but the duo still share an undeniably cute scene in the episode's final moments that cements their growing feelings for each other.
The duo's innocent yet tender high-five in the 21st episode became a clear touchstone in Cory and Topanga's narrative. In the eyes of Fishel and her longtime "Boy Meets World" castmates Strong and Will Friedle (who played Cory's big brother Eric Matthews on the show), it served as a touchstone moment for the entire series.   
The Boy Meets World cast admits there was a lot riding on Cory and Topanga's laundry basketball scene in Season 1
The trio of Danielle Fishel, Ryder Strong, and Will Friedle have, of course, committed to a full-series rewatch of "Boy Meets World" for their hit podcast "Pod Meets World." The most recent episode found them dissecting the "Boy Meets Girl" episode, and they fully acknowledge Cory Matthews and Topanga Lawrence's famous "laundry basketball" scene as a legit game-changer for "Boy Meets World." Friedle even hailed the moment as one of the best in the entire series run, stating, "This is arguably the best scene in the seven years of the show."
In Fishel's estimation, what was initially just a "cute scene" proved electric when she and Ben Savage finally taped it in front of an audience. "I remember what happened on show night, was everyone being shocked about how invested the audience was," she said, later adding, "It was like abuzz." Friedle quickly notes even series co-creator Michael Jacobs acknowledged the electricity of the moment, claiming, "Michael turned to somebody and said, 'This is the show.'" Strong then chimes in to add, "The whole show became Cory and Topanga... His love for Topanga is his education, is his growth. And it's because of the success of this scene. It's just a perfect scene."
The trio then went on to discuss how that one scene forever changed the context of "Boy Meets World" and cemented Fishel's role as a key player in the story after largely serving as a secondary character in Season 1. So a lot was riding on that simple little high five.