Deadliest Catch's Sig Hansen Did Not Want His Daughter Mandy To Follow In His Footsteps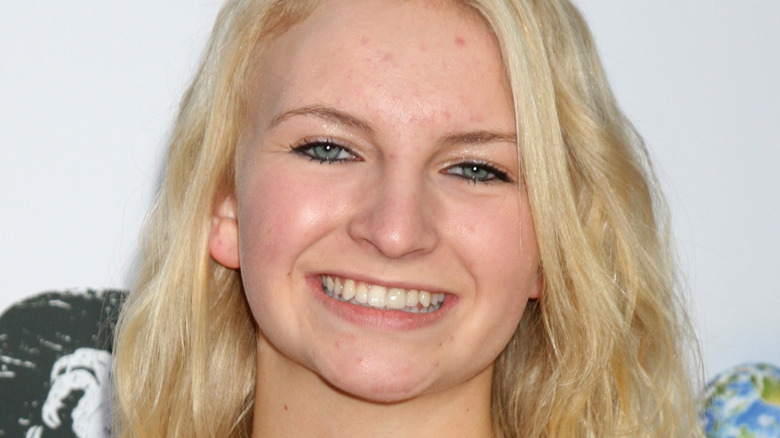 Kathy Hutchins/Shutterstock
When you have a small-sized crew working together, no matter what the job is, an inevitable bond will develop that only they can truly understand. Throw in all of the life-threatening factors that the brave fisherman of Discovery's "Deadliest Catch" experience together, and you get a connection that can only be compared to a family dynamic. However, as proven on the series, which has been providing fans a window into the crabbing industry since 2005, there are some crews that contain actual family members.
For over 15 years, the long running reality series has shown viewers how, when family members share the same workspace, the inherent level of stress can surely be raised even higher. This has been on display with blood-connections such as Jonathan and Andy Hillstrand, brothers on the Time Bandit, as well siblings Keith and Monte Colburn on the Wizard. Adding to that list is Sig Hansen, who not only shared his vessel, the Northwestern, with his brother Edgar, but most recently with his daughter Mandy, as well.
In September 2022, Discovery expanded it's crab-catching franchise with the spinoff series, "Deadliest Catch: The Viking Returns." This show follows Sig and daughter Mandy, who take their vessel far from the treacherous Bering Sea to plunder the bounty offered within the waters around their homeland of Norway. And although the series heavily leans on the importance of family, Sig admits that when it comes to his daughter, he had envisioned a different path for her.
Sig Hansen found that he had no say in Mandy's destiny
For Sig Hansen, Captain of the Northwestern, the drive to carry on the family business has been passed down to him; a tradition he planned on continuing. He told Fox News, "Well, for me, I try to take after my father...Now I have a grandson, and maybe someday he'll partake. So, it's this passing down the torch, so to speak, for me has been the dream." However, when it comes to his daughter Mandy joining the action, this family legacy was suddenly up for debate.
When asked about Mandy becoming, at age 18, one of the youngest women to fish in the Bering Sea during the harsh winter months, Sig replied, "I did not want her on the boat. I've lost so many friends...You can't even comprehend. You're out there risking your life." Well, as much as he wanted Mandy to keep her feet on land, she was clearly not having it. She told People, "Fishing is part of my heritage and culture...I wasn't going to let anyone stop me, including my dad."
At this point, now at 27 years old, Mandy Hansen has proven herself to be an important part of the family-fishing legacy. She has worked her way up from the deck as a Greenhorn, up to the wheelhouse, being Co-Captain alongside her father. Now, with "Deadliest Catch: The Viking Returns," she continues to be as essential to the vessel's success as her father is. But, that doesn't go without respect. "I'm just lucky that I get to spend time with my dad and see him out there on the field," she said. "A lot of people don't exactly get to do that. And I'm learning from one of the best."