Ant-Man And The Wasp: Quantumania Director Peyton Reed Says Kang Is Even Scarier Than Thanos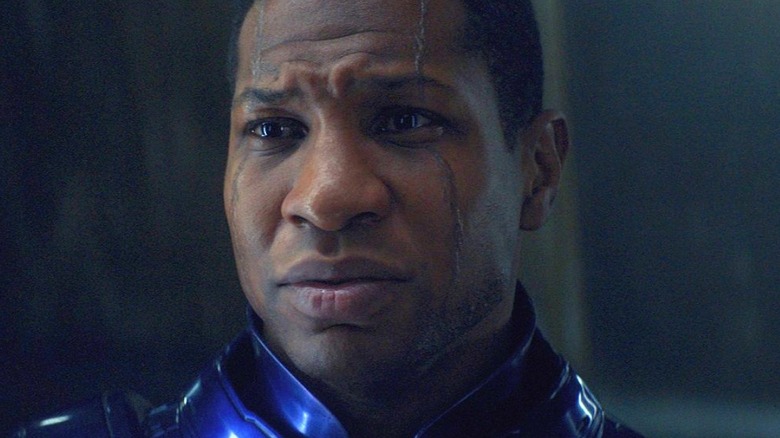 Marvel Studios/Disney
As far as supervillains go, the Titanian megalomaniac known as Thanos has left some pretty big boots to fill. He's been a major antagonist of the Marvel comics for decades, but he stepped up into true pop culture immortality as the villain of "Avengers: Infinity War" and "Avengers: Endgame," which depicted the (temporarily) successful execution of his plot to restore balance to the universe by wiping out half of its inhabitants.
As portrayed by Josh Brolin in the Marvel Cinematic Universe, Thanos is about as scary as they come in the field of comic book archfiends. But Peyton Reed, director of the upcoming "Ant-Man and the Wasp: Quantumania," is confident that Kang the Conqueror (Jonathan Majors) can not only hold his own against Thanos in the department of intergalactic threats — he surpasses him.
It's a bold claim, and one that goes right along with previous statements Reed has made about the character, but it's one that shows just how formidable the version of Kang that fans are about to see in the opening act of Marvel's Phase Five really is.
Reed says Kang is a 'very, very scary character'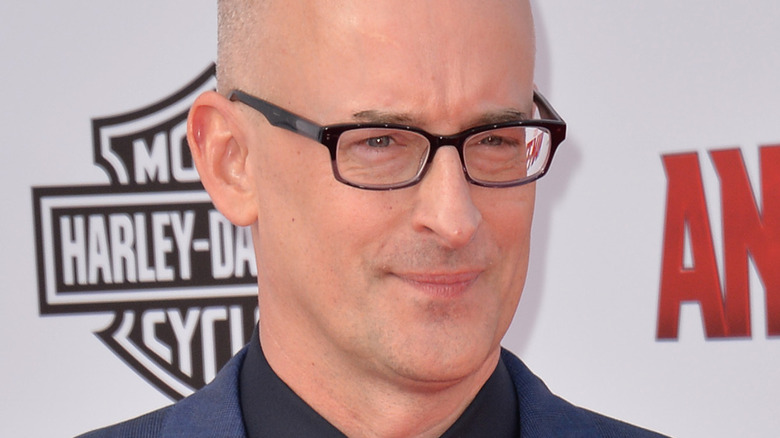 Jaguar PS/Shutterstock
At the CCXP 2022 convention in Brazil, "Ant-Man and the Wasp: Quantumania" director Peyton Reed did not speak lightly on the threat to the Marvel Cinematic Universe represented by Kang the Conqueror (Jonathan Majors) in his film. And he didn't back down from comparing the MCU's new "big bad" to Thanos: "This is the biggest adventure that Ant-Man and Wasp have ever gone on," said Reed. "We're going to strange places and we're encountering an antagonist that's unlike anything they've ever experienced — and that includes Thanos."
Such a statement probably has fans salivating over the big screen potential of a character like Kang, who in the comics is one of the chief foes of the Avengers going almost all the way back to their very beginnings. Thankfully, Reed went into a little more detail about Kang's character, alluding to a variant seen in the previous MCU outing "Loki."
"I think that He Who Remains in 'Loki' is very different than Kang the Conqueror in our movie. They're Variants, but they're extremely different people," said Reed. "Kang is someone who has dominion over time, but he conserves his energy. He's a very, very scary character to deal with, as [Ant-Man and Wasp] find out firsthand."
Fans will see for themselves if "Ant-Man and the Wasp: Quantumania" can live up to Reed's exciting hype when the film opens on February 17, 2023.