Why The High Evolutionary From Guardians Of The Galaxy Vol. 3 Looks So Familiar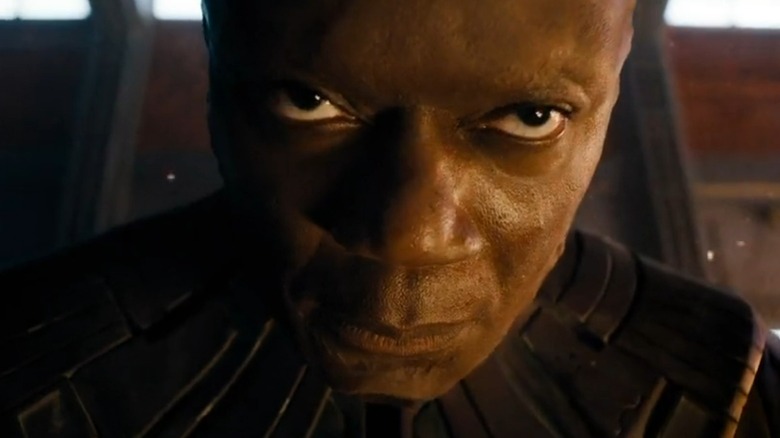 Marvel Studios/Disney
Disney+'s "The Guardians of the Galaxy Holiday Special" was a welcomed return to the forefront of the Marvel Cinematic Universe for the titular team. Prior to it, aside from their brief appearance in "Thor: Love and Thunder," the Guardians haven't gotten much to do in the post-"Avengers: Endgame" world. Thankfully, that's about to change in a big way when director James Gunn's "Guardians of the Galaxy Vol. 3" finally premieres on the big screen on May 5, 2023 — a film that will serve as a final farewell to the original Guardians lineup.
According to the first trailer for the sequel, the "Guardians of the Galaxy" saga isn't going to end without a big, bombastic, and emotional finale. As Peter Quill (Chris Pratt) attempts to find Gamora (Zoe Saldana), he also tries to hold his team together. Additionally, he and his companions have to come face-to-face with new threats, ranging from the incredibly powerful Adam Warlock (Will Poulter) to the dangerous High Evolutionary. Real name Herbert Wyndham, he uses his scientific knowledge to take life forms he perceives as lesser and enhance them to his own liking.
To play the High Evolutionary in "Guardians of the Galaxy Vol. 3," James Gunn enlisted actor Chukwudi Iwuji for the job. Here's where you've seen him before.
Chukwudi Iwuji has been a television regular since the 2000s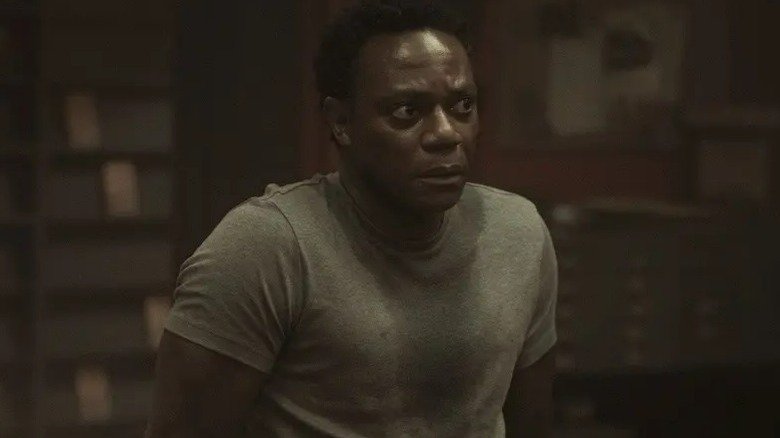 HBO Max
Chukwudi Iwuji's acting journey began in the early 2000s, though not in front of cameras. Rather, Iwuji honed his craft as a theater actor before making the jump to film and television. He took on prominent roles in such favorites as "Hamlet," "The Merry Wives of Windsor," and more throughout the decade, and he kept the ball rolling into the 2010s. However, for as committed as he was to theater productions, Iwuji didn't wait long to dive into a new medium. In 2005, he made his television debut via "Proof," where he took on the role of Jake Zaria for a span of four episodes.
In the wake of "Proof," Iwuji continued to rack up television credits left and right. When it comes to substantial roles, his next arrived in 2018 via "The Split," which provided him with an 18-episode run in the part of Alexander Hale. The following year, he became a semi-regular face as Dr. Eli Mays on "Designated Survivor." Of course, one would be remiss not to highlight Iwuji's best-known television title to date: "Peacemaker," also put together by James Gunn. He took on the character of the stern and mysterious Clemson Murn, who clashed with Christopher "Peacemaker" Smith (John Cena), Emilia Harcourt (Jennifer Holland), and more.
Iwuji is just getting started at the movies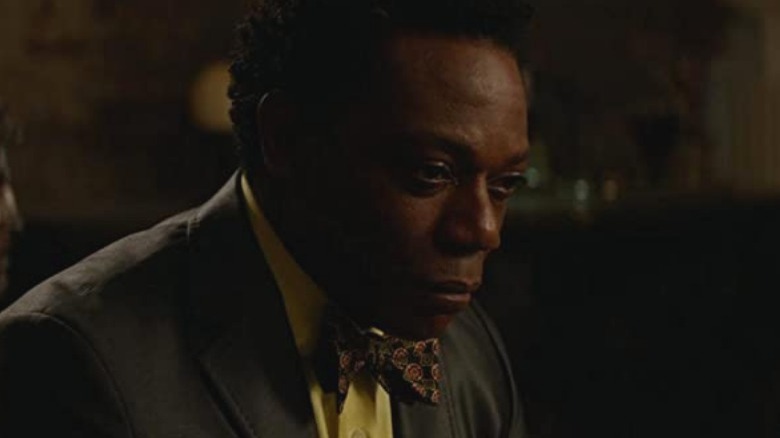 Lionsgate
As he's built a name for himself on television, Chukwudi Iwuji has also done well for himself at the movies. 2009 saw him land his first silver screen role, that of Black in "Exam," with his next not coming around until 2016. That year he played Ephraim in "Barry," kicking off a cascade of cinematic parts for him to sink his teeth into. "John Wick: Chapter 2," "Daniel Isn't Real," and "News of the World," to name a few, feature Iwuji working his acting muscles in different ways. All of this experience has led him to "Guardians of the Galaxy Vol. 3" and the menacing character of the High Evolutionary.
Even though the High Evolutionary is far from a good person (in fact, Iwuji admits he doesn't think highly of his morals), Iwuji was ecstatic to dive into the role. As he told Collider in July 2022, there's something theatrical about the way the villain carries himself that makes him so fun to play. "Because there's something very Shakespearean about him, there's something very emotionally dark about him, and he's a lot of fun on top of all that," he said, also voicing his love for the High Evolutionary costume. It may not be comic-accurate, but in Iwuji's mind, it works all the same — hence why he wore it to San Diego Comic-Con 2022.
Looking back on his past work on film, television, and the stage, it's a safe bet that Chukwudi Iwuji will knock the role of the High Evolutionary — and any other he may take on in the future — out of the park.