Magnum P.I.'s Jay Hernandez Has High Hopes Of Getting Wilmer Valderrama On The Show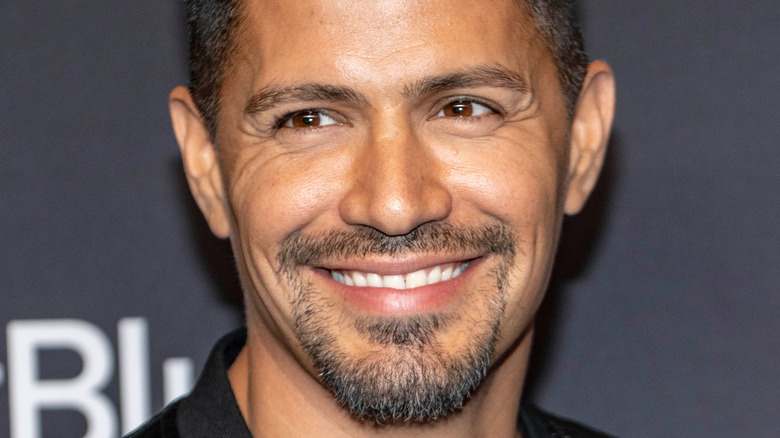 Eugene Powers/Shutterstock
After CBS announced they were canceling the show a week after the "Magnum P.I." Season 4 finale aired, the fans and cast were shocked. The cancellation was a massive surprise for "Magnum P.I." star Jay Hernandez, given their high ratings. "I think we're in good shape," he'd told TVLine a month previous. "And you know what, they're happy with the show. They loved this season, a lot of the stories they were really digging." Luckily, a short time later, he and fans received the best news they could hope for, with NBC announcing they'd picked up the action series (via Deadline).
Few people realize that with the original "Quantum Leap," a connection was established between Sam Beckett (Scott Bakula) and Thomas Magnum (Tom Selleck) when Beckett recalled that his sister, Katie, is married to Jim Bonnick, who was a character in "Magnum P.I." played by Jeff McKay (via IMDb). Now that both "Magnum P.I." and "Quantum Leap" reboots are on CBS, some fans are hoping that the shows created by Donald P. Bellisario will finally get the crossover 30 years in the making.
While the discussion of crossovers is currently just a fantasy for fans, guest stars are an entirely real possibility, and there's one, in particular, Hernandez would love to see.
He's one of Hernandez's best friends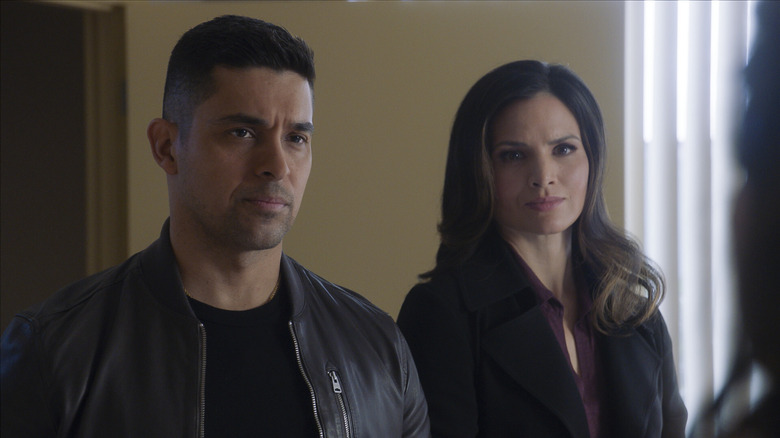 CBS
Before the world knew that NBC was picking up "Magnum P.I." from CBS, many of Jay Hernandez's friends and fellow actors reached out, commenting on his Instagram post. One of those people was his good friend Wilmer Valderrama, who wrote, "And you also made your culture proud, hermano. Keep holding us all up." Hernandez has been vocal that Valderrama is someone he'd love to have on "Magnum P.I." "Well, Wil is one of my best friends," he acknowledged to TVLine. "I've known Wil forever, and it would be pretty fun to have him on the show."
Ironically, back in June, when Valderrama posted on Instagram about "Important News Coming," some fans were immediately hopeful that it would concern Hernandez and "Magnum P.I." "You are going to [Save Magnum P.I.] and be a part of the cast with Jay???" commented magnum.pi.ohana. The two have known each other for quite some time and have repeatedly appeared in each other's social media feeds over the years. Both are Latino actors that star in popular crime dramas, although they have very different strategies for solving their crimes.
While Valderrama seems pretty busy with "NCIS" and another planned crossover event with all three "NCIS" shows, he may not have time for any guest roles at the moment, but with fan support and the enthusiasm of both actors, we'd love to put it on our 2023 wishlist.