Untangling The Naming Of Monsters In That Time I Got Reincarnated As A Slime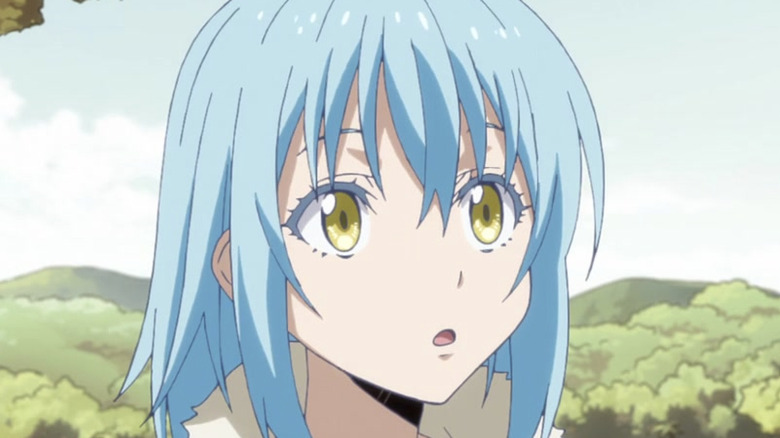 Crunchyroll
What is in a name? Apparently a lot of hard work for monsters in the hit anime series "That Time I Got Reincarnated as a Slime." The show based on a light novel series tells the story of Mikami Satoru (Takuma Terashima in the Japanese version and Jason Liebrecht in the English dubbed version) who is reincarnated as a slime following his murder. He enters a fantasy world where he is renamed Rimuru Tempest (Miho Okasaki and Brittney Karbowski), receives multiple powers (which is unusual for a slime), and sets out to create a safe home for other monsters.
In Season 2, Rimuru takes on the role of Demon Lord, leading an immortal army. Fans are still awaiting details on an upcoming Season 3 as well as the premiere of "That Time I Got Reincarnated as a Slime the Movie: Scarlet Bond," which is set for a wide release in early 2023 (via The Hollywood Reporter). While Rimuru has a name, it's not a trait that all monsters in the show carry, and the process for naming a monster is pretty intricate.
What a monster may receive if given a name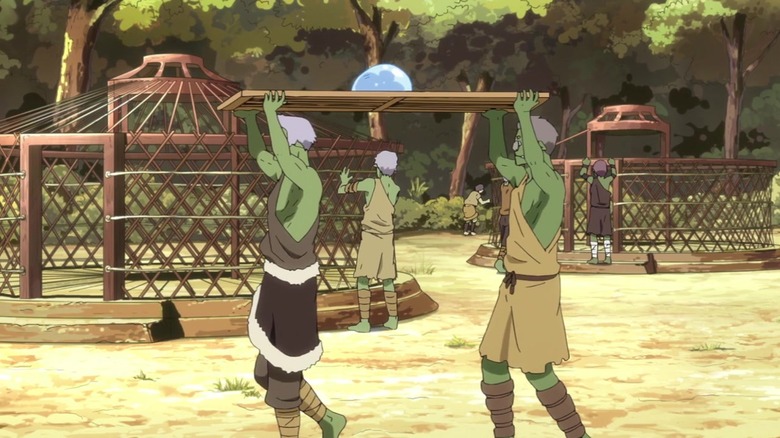 Crunchyroll
Unlike humans, monsters are not named at birth, and receiving a name means much more to monsters. Names increase a monster's status and power (known as magicules), but the level of magicules received is determined by the current amount of magicules carried by the namer. If the one giving out names is someone who possesses great power, there is hope that the monster will receive a greater transformation. However, those in a position to give away magicules should act wisely as the naming process can be a dangerous endeavor for them. If too many magicules are given, the namer could lose their powers permanently or even die.
While names are a big deal in "That Time I Got Reincarnated as a Slime," it's not something that demons will often share with others due to the fear that it could be used for manipulation of the demon. Many resort to using fake names, but most monsters will not receive names, instead mainly identifying each other by their characteristics.