Chris Kattan's Father, Kip King, Cemented His Own Legacy In The World Of Comedy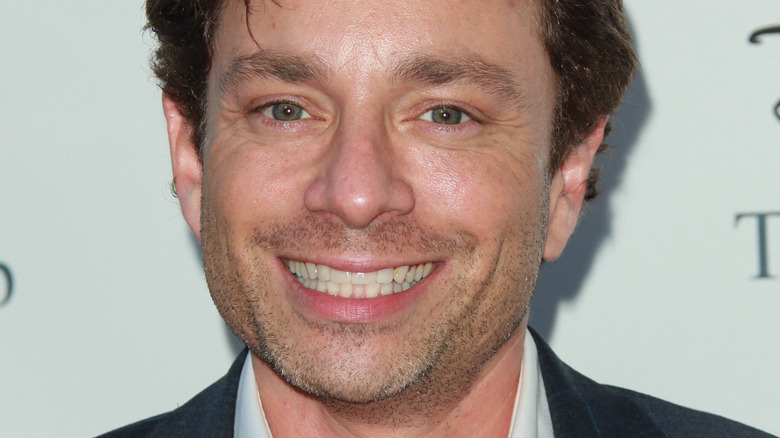 DFree/Shutterstock
Comedian Chris Kattan is best known for his stint on "Saturday Night Live" between 1996 and 2003, during which he created such memorable characters as Mr. Peepers and Mango. Fans of the Brendan Fraser vehicle "Monkeybone" (a film that's also notable for seemingly convincing Bridget Fonda to quit acting) are also unlikely to forget his performance in that film any time soon. But you'd have to be a pretty serious Kattan devotee to know that he's not a first-generation performer, and in fact, his late father, the comedian Kip King, had a pretty good career in his own way.
Kip King sadly passed away back in 2010, but before that, he'd accumulated an impressive array of credits to his name, particularly in the field of voice acting. And though he may not be a household name today (or even during his heyday during the '70s and '80s), it's still worthwhile to take a look back at his own contributions to show business, over and above having brought Chris Kattan to the world.
Kip King made a name for himself even before his son's stardom
s_bukley/Shutterstock
When Kip King died in 2010, the subheading in the Variety obit read, "Chris Kattan's dad voiced Tailor Smurf," so that would seem to be his highest-profile role. But a quick look at King's IMDb page shows a deep well of credits, both with his son Chris Kattan and on his own before his son became famous.
Like his son after him, King had a proclivity for comedy from the very beginning. He joined the famous Los Angeles sketch comedy troupe the Groundlings as one of the group's original members, and per the Variety obit, the list of comedians he worked with at various points included Jack Benny, Jerry Lewis, Red Skelton, and the legendary Stan Laurel (of the comedy duo Laurel and Hardy), who reportedly provided some valuable advice to King when he was coming up as a comic.
King, who was born Jerome Kattan, has a list of credits that spans everything from "Dragnet" to "Reno 911." He also found work in the field of TV commercials, appearing in ads for Continental Yogurt and V-8 vegetable juice. And in 1981, he reportedly entered the field of comedy instruction teaching improv classes to students young and old in the Los Angeles area; Backstage still has him included in its list of acting schools and coaches.