The Crime Comedy That Ruined Chris Kattan's Career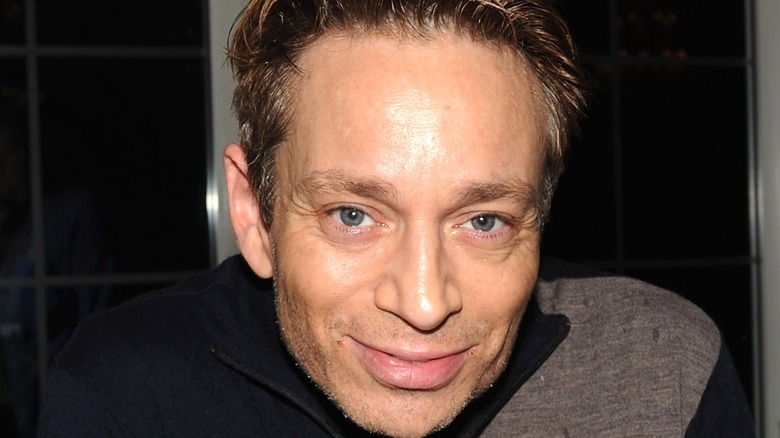 Bobby Bank/Getty
The mere mention of "Saturday Night Live" alum Chris Kattan is enough to invoke rhythmic head-bobbing in almost anybody. 
Having originally gotten his big break on the famous sketch comedy series, Kattan is best remembered today for his characters on the show, like the feral Mr. Peepers, the flamboyant Mango, and — of course — the aforementioned head-shaker and dance club aficionado, Doug Butabi, whom he also played adjacent Will Ferrell's Steve Butabi in the "SNL" movie "A Night at the Roxbury." The film was lambasted by critics but solidified in the cultural zeitgeist with the ever-present song, "What is Love?" by Haddaway. 
Today, "A Night at the Roxbury" maintains an 11% critic score and 69% audience score on Rotten Tomatoes. Critical reception aside, the film arguably boosted Kattan's career, and at the turn of the millennium, he was everywhere — including movies such as "House of Haunted Hill," "Monkeybone," and "Undercover Brother." So what happened? What movie was it that jumped up on some furniture, started tearing up the place, and ruined Chris Kattan's career?
Corky Romano threw a grenade on Chris Kattan's career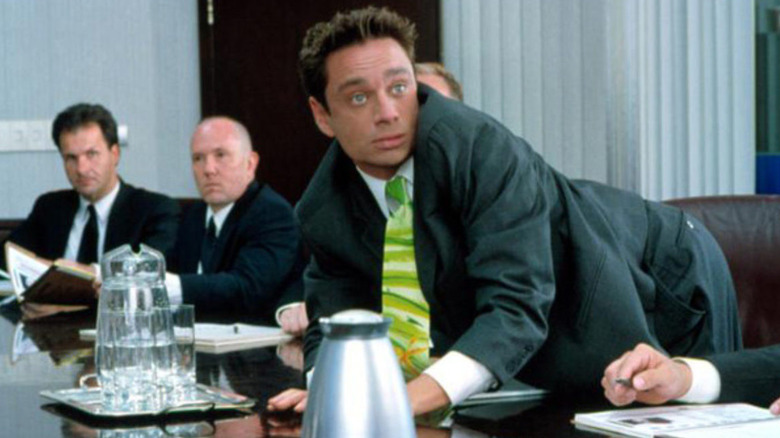 Touchstone Pictures
The movie in question is none other then 2001's quirky "Corky Romano," in which Kattan played the titular character. 
The movie involves Corky, the son of a mob boss, infiltrating the FBI in order to help his mafia family. Kattan played to his normal strengths of zany characters and unchecked mania, appearing as a Girl Scout at one point, and later getting a little too involved in an evidence locker while in his FBI persona. Unfortunately, his wild antics were not enough to win over critics, and the movie was savaged by reviewers. Today, the movie current holds an abysmal 7% on Rotten Tomatoes, with one critic from the Austin Chronicle saying, "Chris Kattan should have been in silent comedy. He has the Silly Putty face of those old slapstick stars, and a sing-song, splitting-headache vox box that would have played much better in the silents." 
Even though the film was considered a financial success, by reaping nearly $24 million (domestically) against an $11 million budget (via The Numbers), Chris Kattan never regained his leading status. 
However, he has appeared in minor roles since then, lending his talents to the likes of "Hotel Transylvania 2," "The Ridiculous 6," and "Aqua Teen Hunger Force Colon Movie Film for Theaters." He even made it to "Dancing with the Stars," where he was the first celebrity to exit during Season 24 (via ABC News). His last appearance was in 2018, on "Celebrity Family Feud." A year later, in 2019, he released a memoir called "Baby Don't Hurt Me: Stories and Scars from Saturday Night Live." 
Regardless, nobody should be holding their breath for sequels to "A Night at the Roxbury" or "Corky Romano" anytime soon.