The Heartwarming Beth And Rip Breakfast Moment Yellowstone's Kelly Reilly Chooses As Her Favorite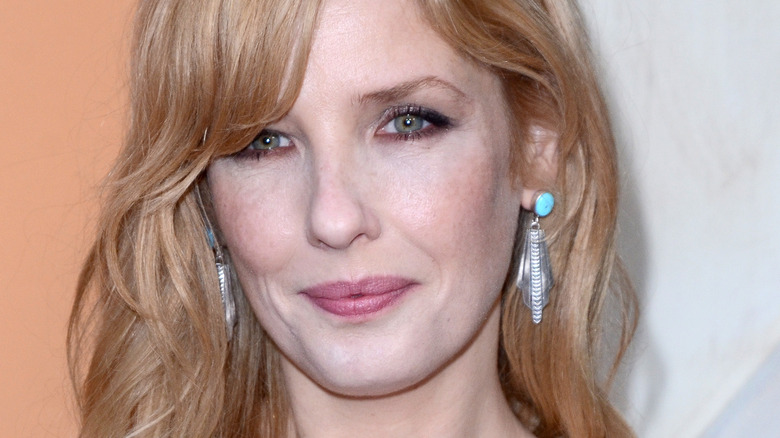 Kathy Hutchins/Shutterstock
"Yellowstone" recently returned for its 5th season, debuting with a record 12 million viewers, breaking the record set from the last season premiere (via The Hollywood Reporter). Fans of the neo-Western television phenomenon were treated to an action-packed two-episode opener, including the start of John Dutton's (Kevin Costner) term as the governor of Montana.
But no doubt many fans were eager to see developments regarding Beth Dutton (Kelly Reilly) and Rip Walker (Cole Hauser), who celebrated their long-awaited nuptials in the Season 4 finale. The only daughter of John Dutton, Beth is hard-drinking, foul-mouthed, and willing to play dirty, especially if it means aiding her father in holding on to his ranch. Yet, her love for Rip — the former teenage runaway and current ranch foreman of the Yellowstone Dutton Ranch — brings out her vulnerable side. Rip, known for his tough exterior, impatience, and no-nonsense ways, also shows a softer side with Beth.
But it was quite the journey to the altar for Beth and Rip, as any viewer can tell you. Beth, still plagued by childhood traumas, had to learn how to let Rip in, and their gentle courtship in the past four seasons is a nice contrast in an otherwise violent and hard-hitting TV program.
Reilly recently talked about one of her favorite Beth and Rip scenes, and why it sticks out for her among several beautiful ones.
Kelly Reilly's favorite Beth and Rip moment is when Rip makes Beth breakfast in Season 3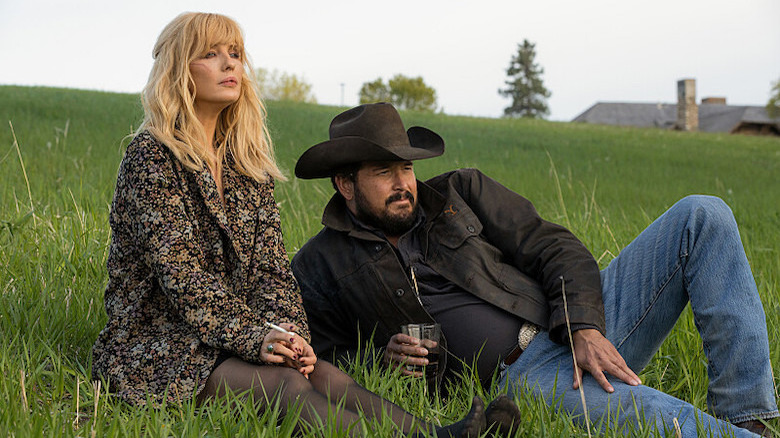 Paramount Network
In an interview with ET Online, Kelly Reilly discussed the show, her character, and what the relationship between Beth and Rip has meant to her as an actor. "One of my favorite scenes of all time was when he makes her breakfast in season three, and how just [so] simple an act of kindness will just send her into a very vulnerable place, and I don't think Beth lets herself be vulnerable very often," Reilly said. "So for me, Cole provides a place for me as the actor and Beth as a character to soften and the passion that she has for him is really beautiful."
In the scene, as Beth eats, she becomes visibly moved by Rip's simple gesture of love, and how much he clearly cares for her. It's a scene that shows their relationship at its most delicate.
Reilly further elaborated on what makes their relationship so special to audiences, especially on a show that can be quite grisly at times. "Because they're such hard a**es both of them in their own separate way, and then they come together, and it's where they kind of lay down their weapons." The actress added that the relationship between Beth and Rip is a very powerful one because of their shared history and because of how Beth had spent so much time avoiding something deeper with Rip.
She also summed it up quite nicely. "I just love how he loves her," Reilly told the outlet.