Cole Hauser Is Excited For Fans To See More Of Beth And Rip's Past In Yellowstone Season 5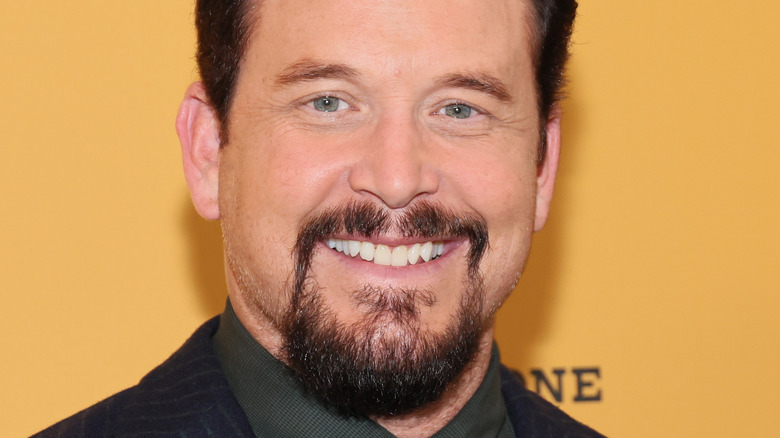 Dia Dipasupil/Getty Images
We're just days away from the 5th season premiere of Paramount Network's "Yellowstone," and anticipation could not be higher for the beloved western series' return. Just judging from the trailer for the new season, co-creator Taylor Sheridan and his team are set to deliver another riveting run of episodes that front tough-talking cowboys, shady land developers, and even shadier politicians. As John Dutton (Kevin Costner) is set to join the ranks of those politicians by becoming Montana's new governor, it's a safe bet that times are about to get exceedingly tough for anyone out to oppose him, or steal his family's coveted ranching lands.
It's not all fisticuffs and macho posturing on the horizon, of course, as the return of Yellowstone" also means fans will get a chance to check in with the series' favorite power couple, Beth Dutton and Rip Wheeler, played by Kelly Reilly and Cole Hauser respectively. The Season 4 finale found the duo tying the knot in one of the more hilariously backward weddings in the history of television. That momentous occasion came after they'd spent the bulk of the season going all in on their sometimes tumultuous relationship.
As viewers found out via flashback, that relationship began when the pair were just teens. And according to Cole Hauser, "Yellowstone" fans will see a little more of the couple's burgeoning teen romance in Season 5. 
More flashbacks to the power couple's teen years will feature in the upcoming season
"Yellowstone" fans, of course, know things got very complicated, very quickly for Beth Dutton and Rip Wheeler when they were teens. In fact, their passions back then resulted in — with the aid of a bafflingly wrong-headed call from Beth's brother Jamie Dutton — a life-altering course of action for the young woman. Still, the brief look at Beth's and Rip's early days really hit home the legions of "Yellowstone" fans enamored with the fiery, yet tender-hearted relationship. 
Screen Rant indeed praised the flashback scene during a recent interview with Cole Hauser. The interviewer went on to say how much they enjoyed a new Season 5 flashback that reportedly features one of Beth's and Rip's first dates. Turns out, Hauser enjoys those flashbacks as much as anyone. "I don't know how the audience feels," the actor said. "But I love, and I think Kelly [Reilly] would agree, the idea of going back in their pasts and seeing what kind of made them get to where they are, and the comfortableness they have together."
Hauser went on to acknowledge there may be more flashbacks to come in the new season of "Yellowstone." "There is more of it," the actor said. "And I love that Taylor [Sheridan] wrote it." More than that, Hauser thinks fans of the series will thoroughly enjoy the coming flashbacks, noting, "I'm excited for the audience to see more of the past when it comes to them." And if you call yourself a fan of "Yellowstone," you really should be stoked to see more of young Beth and Rip falling madly in love.