Christopher McQuarrie Being Courted To Direct Green Lantern Corps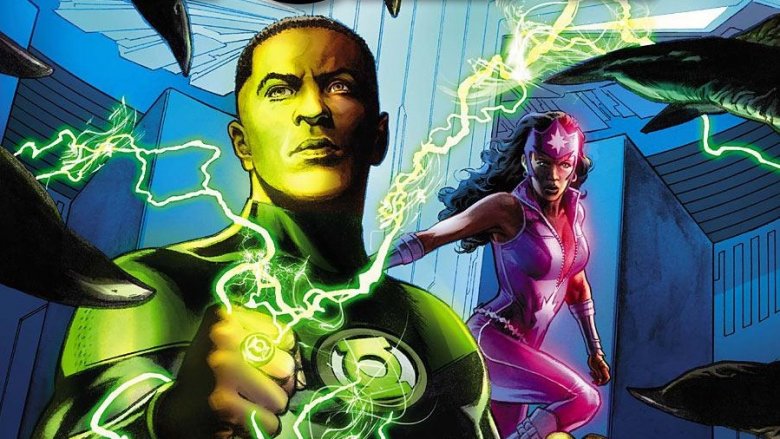 Another DC Comics live-action movie may be on the verge of getting its creative team together.
According to a report by That Hashtag Show, Mission: Impossible — Rogue Nation and Jack Reacher director Christopher McQuarrie is being courted by Warner Bros. to helm the upcoming interstellar superhero pic, Green Lantern Corps.
Previously, THS reported that filmmaker Rupert Wyatt was attached to head up the feature, which will focus on the characters of both Hal Jordan and John Stewart, the second and fourth Green Lanterns. Sometime around the release of Justice League in 2017, however, those plans changed, and now the hunt for a new director is on, with McQuarrie reportedly being the favored choice. 
In addition to being a successful action director, McQuarrie is perhaps most widely known as a screenwriter, having written the Academy Award-winning script for The Usual Suspects. Recently, he's had credits on the screenplays for Edge of Tomorrow, The Mummy, Jack the Giant Slayer, and Mission: Impossible — Fallout. 
According to Deadline, the script for Green Lantern Corps is being written by David S. Goyer and Justin Rhodes, based on a story by Goyer and DC Chief Creative Officer Geoff Johns. While the movie's specific plot is not yet known to the public, it has been described as being both an origin story in scope and akin in tone to Lethal Weapon in space. 
One of the big differences that's been established between Marvel and DC at this point, at least in a business sense, is that the DC and WB brass have shown a willingness to do a lot of their film development out in the open, resulting in several projects or collaborations being announced that may never come to fruition. (See: Gotham City Sirens, Superman: Red Son, a Joss Whedon Batgirl, the revolving door of directors and writers who've been connected to Flashpoint). That said, Deadline reports that the prospects for this movie moving forward are good, and that the studio is working quickly to get a script finalized and a director in place. 
Green Lantern Corps is tentatively set for release on July 24, 2020.