Lorraine Toussaint's Ability To Relate To Aunt Vi Made For A Seamless Transition Into Her Equalizer Role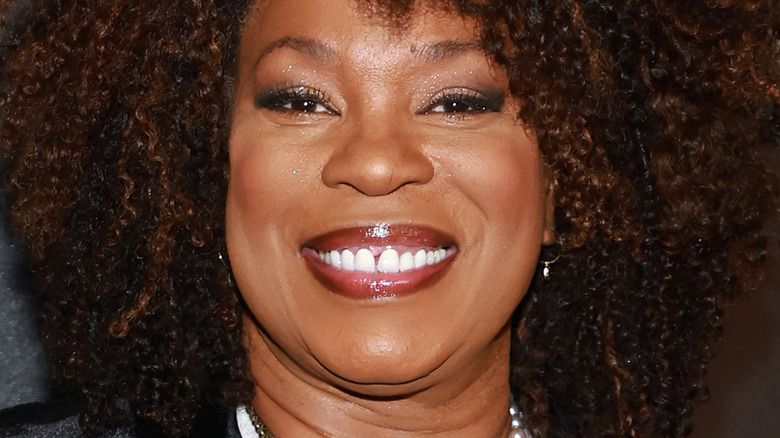 Arturo Holmes/Getty Images
Lorraine Toussaint, who is one of those actors you know you've seen before, landed a number of smaller roles on television shows and in made-for-TV movies early in her career. She then made her feature film debut in the Burt Reynolds flick, "Breaking In," and, just two years later, Toussaint starred in "Hudson Hawk" along with Bruce Willis. After several more years of steady work, Toussaint enjoyed her first breakout part as Rene Jackson in the television series "Any Day Now."
More recently, Toussaint voiced the primary antagonist, the Shadow Weaver, in the animated "She-Ra and the Princesses of Power" series, and now the actor fights crime alongside Queen Latifah in "The Equalizer," which is based on the Denzel Washington movie of the same name. Toussaint plays Viola Marsette, aka Aunt Vi, and she's the aunt of Robyn McCall (Latifah) and great-aunt to McCall's daughter, Delilah (Laya DeLeon Hayes).
The crime series found its niche on Sunday nights with CBS viewers, and Toussaint's Aunt Vi has found a home with the McCall clan through at least a fourth season, (via The Hollywood Reporter). The long run has afforded Toussaint the opportunity to demonstrate the range of her acting chops on a show brimming with realistic characters and true-to-life emotions. But did you know Toussaint easily relates to Aunt Vi, and she can slip into her "Equalizer" role at will?
Toussaint easily relates to and becomes Aunt Vi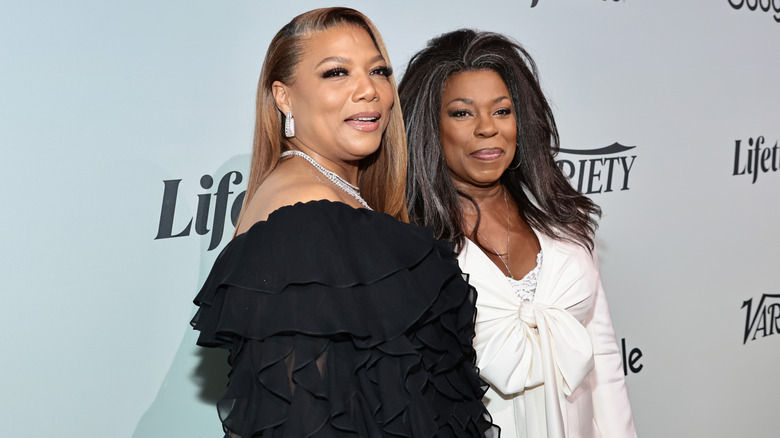 Jamie Mccarthy/Getty Images
Toussaint found it quite simple to slip into the skin of Aunt Vi because the actor is the mother of a teenager in real life. "I'm a mom myself," Toussaint said during an interview in 2021 with "The Talk." "I have a 16-year-old, so I'm very well-versed in the 'Auntie May' roles in my daughter's life. So, it was a nice transition to do that role." Toussaint made it clear that she constantly has to remind her own daughter to clean up her room, so it was second nature when it came to laying down the law with her great niece Delilah as Aunt Vi.
"That's my life," Toussaint said in the same interview, acknowledging the everyday minutiae that come with raising a teenager. That experience enables Toussaint to collaborate closely with the showrunners on "The Equalizer," and she can bring authenticity and realism to her character when the camera rolls. "There are moments on the show I get to say to the director or the producers, 'This would call for an eye roll,'" Toussaint continued.
One of the funniest moments on set resulted from Toussaint feeling a little too comfortable as Aunt Vi, and she accidentally started twerking while making a TikTok video with Latifah and Hayes. "Nobody wants to see their grandmother twerk!" Toussaint said, laughing.