The Most Challenging Part Of Joe Mantegna's Criminal Minds: Evolution Return Is The Physicality – Exclusive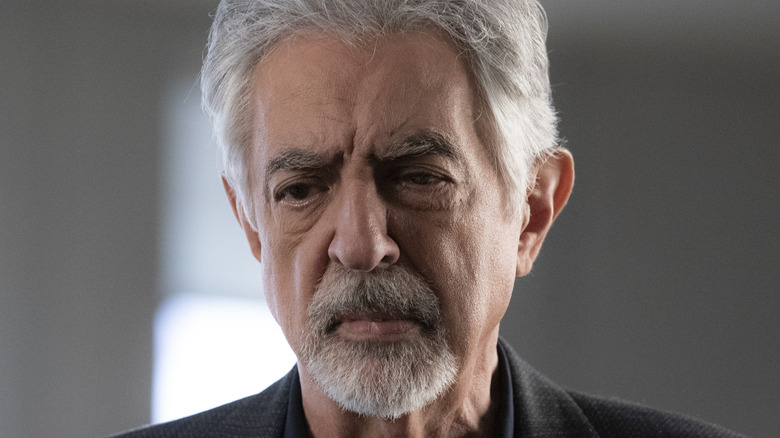 Michael Yarish/Paramount+
"Criminal Minds" is back after almost a three-year hiatus that was initially thought to be permanent. In early 2020, CBS aired the series finale after a 15-year run, and fans immediately clamored for more, leading to rumors that the show would return. And indeed it has, under the new title "Criminal Minds: Evolution," which currently airs on Paramount+.
Considered to be the 16th season, the revived series features much of the cast that starred in Season 15, including Paget Brewster, A.J. Cook, and Kirsten Vangsness. Also reprising his role is Joe Mantegna, who returns as Supervisory Special Agent David Rossi.
Together, the onscreen team makes up the Behavioral Analysis Unit of the FBI that is on the hunt for a sophisticated serial killer who has recruited a syndicate of murderers across the country. Despite being 75, Mantegna's character is at the forefront of the hunt for the brutal butcher helming the sick and twisted tribe of slayers.
While Mantegna is thrilled to be back in the saddle, the 75-year-old actor admitted to Looper in an exclusive interview that he forgot how physically demanding the role was before stepping back into David Rossi's shoes on "Criminal Minds: Evolution."
'I have to prove that Grandpa still has what it takes'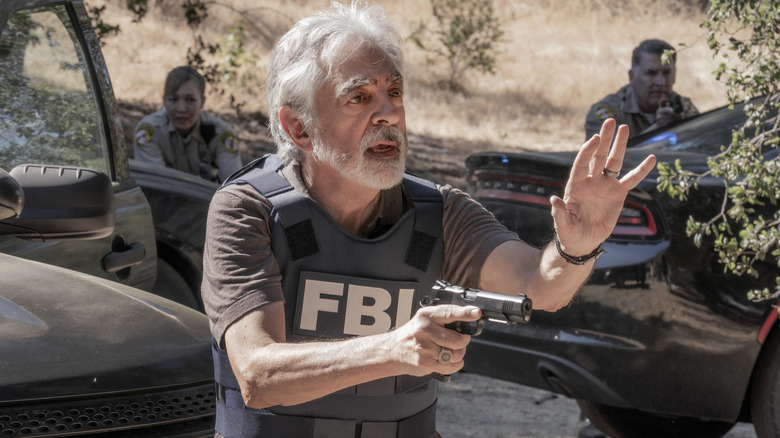 Monty Brinton/Paramount+
When asked what the most challenging thing about reprising his "Criminal Minds" role was, Mantegna chuckles and says, "The physicality of it. Let's face it — there's no denying I'm the senior citizen in that group. Yet they've still got me running after the bad guys and punching guys and doing all that stuff ... I am a grandfather on the show, script-wise. I have grandchildren, but yet I have to prove that Grandpa still has what it takes to be a viable member of the FBI. That's been where you go, 'Oh, yeah, that's right. I have to do this kind of stuff too.' But I'm hopefully up to that challenge."
In fact, he's made sure he can face the challenge head-on. "It's caused me to be more active, especially during the hiatus," he says. "I discovered bicycling. I use an electric bike because it helps me when I'm going up hills and things like that, [and] I really embraced it. My sister-in-law actually turned me onto it, and now I'm an avid cyclist. I put in well over 4,000 miles over my hiatus time. In a way, I can feel it in terms of my physicality. It can't change how old you are, but in terms of physicality, I'm actually in better shape than I was when I first did the show."
You can see Mantegna in action on "Criminal Minds: Evolution," which airs Thursdays on Paramount+.