Al Roker Thought James Spader Was Kidding When Asked To Appear On The Blacklist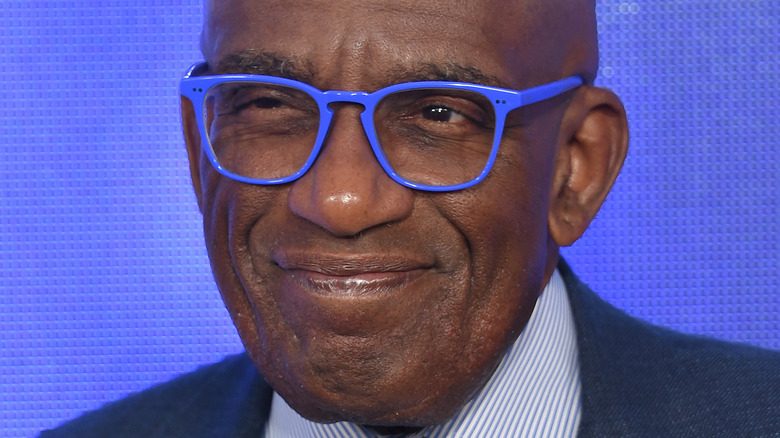 DFree/Shutterstock
Al Roker and James Spader have more in common than fans might realize. First, both are prominent celebrities who were born on the East Coast: Roker in Queens, New York, and Spader hails from Boston, Massachusetts. Second, they've each left indelible marks on the TV industry. In 1996, Roker began forging a prosperous television career which led to him becoming the lead weather forecaster on NBC's "Today Show." He is also a multiple-time Emmy Award winner (via Al Roker Entertainment).
Meanwhile, Spader's own TV work garnered the thespian a total of three Emmy Awards for his portrayal of the same character, Alan Shore, once on "The Practice" and twice during his five-year run on the show's successful spin-off, "Boston Legal" (via the Emmys). But it's the crime series "The Blacklist" that connects the two titans of entertainment. Spader has played the lead role of Red since 2013, and Roker is a "superfan" of the television series, according to People.
In 2016, Spader visited with Roker, and the actor spoke about why "The Blacklist" continues to be a success and what he believes the show must do to thrive going forward. "Every answer that you provide the audience with, and also certain characters on the show, every answer has to pose two more questions," Spader said in an interview on "Today." "Otherwise, the sort of paradigm for the show sort of fractures." But did you know Roker couldn't believe his ears when Spader invited him to guest star on "The Blacklist?"
Roker couldn't believe Spader wanted him to appear on The Blacklist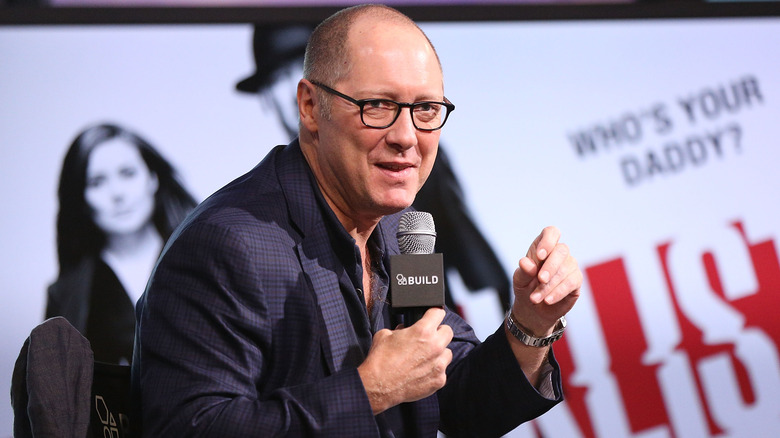 Robin Marchant/Getty Images
James Spader indeed surprised Roker with an invitation to appear in Season 7 of "The Blacklist" during the show's 150th episode. Roker plays himself in two scenes during the story "Roy Cain." Roker's rapport with Red (Spader) is immediately established as the old friends hug. Roker then calls Red by his real name, Ray. "I am a huge fan of 'The Blacklist' and of James Spader," Roker said during an interview with People. "When James would come on 'Today,' he'd always say, 'Would you like to do a guest spot one day?' And I thought he was just being nice."
"Now here I am playing — wait for it — Al Roker!" The co-host of "Today" continued. "The mind boggles." In the episode, Red convinces his old friend to use his weight as a celebrity and public figure to strongarm his attorney into ensuring that Marvin (Fisher Stevens) isn't disbarred. Roker appears on screen in his distinctive, electric blue Dom Vetro Arthur glasses (via Esquire), but "The Blacklist" was hardly the TV personality's first rodeo.
Roker has amassed over 30 acting credits since he first played himself in "Seinfeld" back in 1993. In the Season 5 episode titled "The Cigar Store Indian," Roker shined in his first acting role. He memorably stole Jerry's gyro and then proceeded to flirt with Elaine Benes (Julia Louis-Dreyfus), as she recognized Roker from his picture on the TV Guide she was holding.