Dr. Ethan Choi Is Getting A Big Send Off On Chicago Med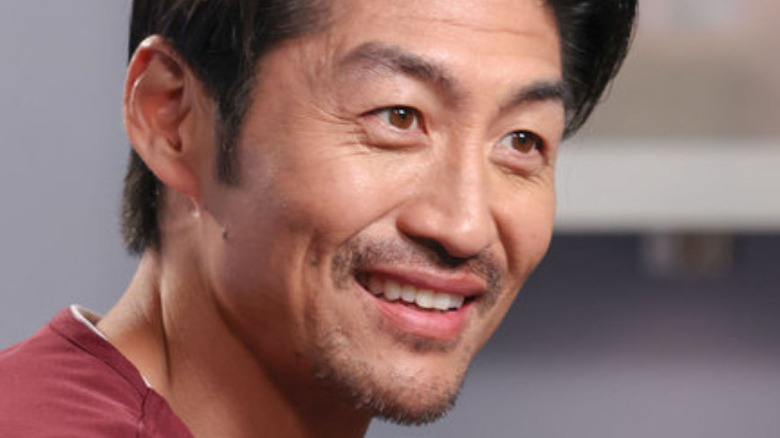 George Burns Jr/NBC
Fans of NBC's thrilling medical drama "Chicago Med" are certainly no strangers to shake-ups within the series' cast — as it seems like no season is complete without at least one major character departing the show for good. Throughout the series' first eight seasons on the air, we've watched many main cast members leave "Chicago Med" without so much as a warning.
A few of these frequent and unprecedented casting changes include the firing of Dr. Natalie Manning (Torrey DeVitto) in Season 7 and the tragic departure of Dr. Conner Rhodes (Colin Donnell) at the start of Season 5.
Although the cast of Chicago Med may not be as ever-changing as something like "NCIS," at this point fans have become accustomed to characters departing the show whenever their time has run its course –- regardless of how important they might be to the series as a whole. Now, it seems as though fans should prepare for yet another major character departure from "Chicago Med," as Dr. Ethan Choi (Brian Tee) will be leaving the series in its next episode.
Ethan Choi's sendoff will coincide with his wedding to April Sexton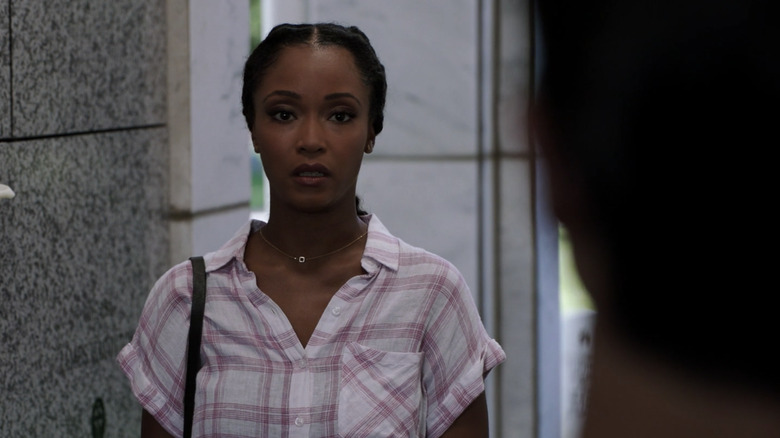 NBC
In October 2022, it was announced that actor Brian Tee would be leaving "Chicago Med" after eight seasons of playing Lieutenant Commander Dr. Ethan Choi: the Chief of Emergency Medicine at the fictitious Gaffney Chicago Medical Center and a former medical officer for the U.S. Navy. Throughout his time on "Chicago Med," fan-favorite Dr. Choi established himself as one of the most popular and engaging characters in the entire series — to the point where his surprising return in Season 7 received unprecedented praise from fans online.
Considering just how immensely popular Choi is amongst fans of the series, there's no question that this particular character's departure is going to hurt quite a bit, though thankfully, his exit from the series is going to be much happier than some of his co-stars. Indeed, Dr. Ethan Choi's departure from the series will coincide with his marriage to ex-fiancée April Sexton (Yaya DaCosta), who returned in Season 8 and reconciled with Choi to the point where the two became engaged for a second time.
According to TVInsider, this upcoming marriage will be a massive sendoff for Choi, one which will see plenty of other "Chicago Med" icons in attendance at his long-awaited wedding. Expect a major episode filled with clever callbacks, heartfelt goodbyes, and plenty of tears — especially during the climactic exchange of vows between April and Choi. The scale of this immense sendoff episode certainly fits the massive impact that actor Brian Tee made during his time within the series, and as such, it seems a fitting way to say goodbye to Dr. Ethan Choi.
Fans are very excited to see Ethan Choi get a happy ending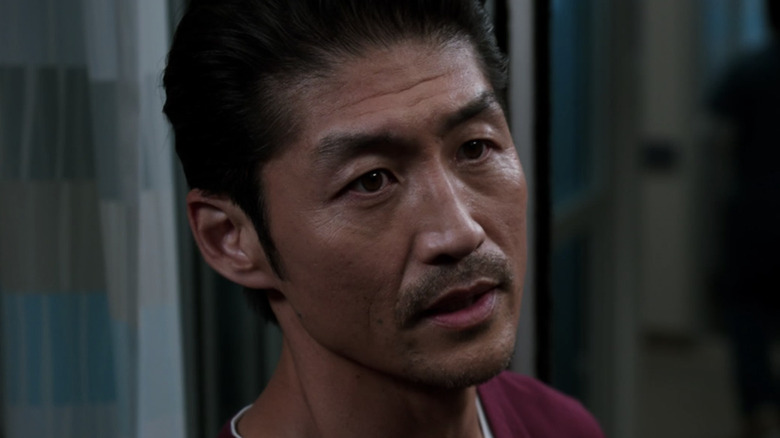 NBC
The departure of Dr. Ethan Choi is certainly one of the biggest character sendoffs in the history of "Chicago Med" (in which an entire episode is dedicated simply to his wedding). Fans online are already expressing just how excited and happy they are to see this upcoming episode – even if it means one of their favorite characters is leaving.
"It's kind of stupid how happy this makes me, but it does," wrote u/jaynewreck. "I'm 100% thrilled for their characters to ride off into the sunset as a happy couple." "I LOVE it! I'm so happy particularly since all Brian [Tee] wanted for his character was to have a normal happy family life," echoed u/VMCoco. Other users chimed in to express their thankfulness at the fact that Dr. Ethan Choi would finally receive a happy ending and get the style of sendoff his character truly deserved.
Although most fans seem incredibly excited about this upcoming sendoff, it's worth mentioning that this climactic marriage may not be the last we see of Choi and April after all. While speaking to People magazine about this particular goodbye episode, showrunner Andrew Schneider explained that the newlyweds plan on opening a mobile clinic together that will operate around underprivileged neighborhoods throughout Chicago –- meaning Dr. Ethan Choi and April Sexton both could return in the future. Regardless of how final this upcoming episode truly is, it's clear that Choi's wedding will function as a massive heartfelt goodbye for one of the series' most beloved characters.