The Handmaid's Tale Season 5 Episode 7 Was The Hardest Episode For Yvonne Strahovski To Shoot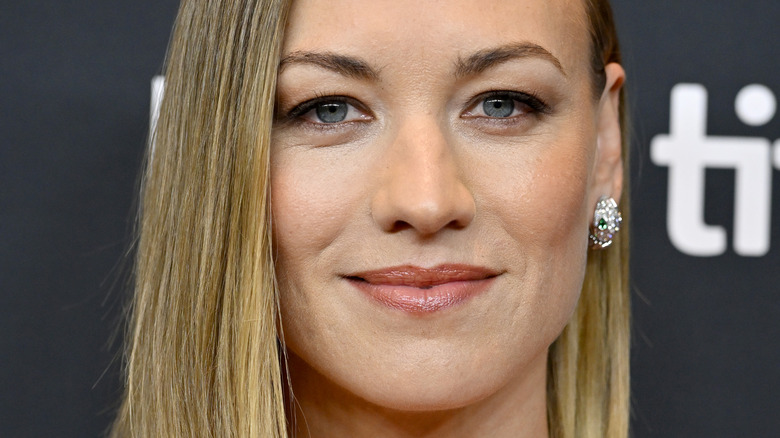 Amanda Edwards/Getty Images
Yvonne Strahovski is a familiar face now, but her early days as a performer included her voice work as Miranda Lawson in the video games, "Mass Effect: Galaxy," "Mass Effect 2," and "Mass Effect 3," and her first real show business breakthrough came when she portrayed Sarah Walker on NBC's "Chuck." In addition to her subsequent stint on "Dexter," Strahovski is arguably best known for portraying Serena Joy Waterford on "The Handmaid's Tale."
In the world of "The Handmaid's Tale," Serena is part of the problem. The Second American Civil War left the United States a dystopian disaster in which fertility becomes a coveted commodity, and women are kept as slaves who are forcibly impregnated during the sickening Ceremony. Serena and her husband, Commander Fred Waterford (Joseph Fiennes), kept the show's protagonist, June Osborne — renamed in captivity as Offred (Elisabeth Moss) — as a potential child-bearing thrall, but oh, how the tables have turned.
After finally escaping Gilead — the new name for America — and seeking asylum in Canada in the Season 4 episode titled "Home," June now comes face to face with her adversary, Serena, in Season 5's "No Man's Land." A very pregnant Serena goes into labor, and her only salvation is her greatest enemy. But did you know this was the most difficult sequence of the harrowing season for Strahovski to film?
No Man's Land included the hardest sequence for Strahovski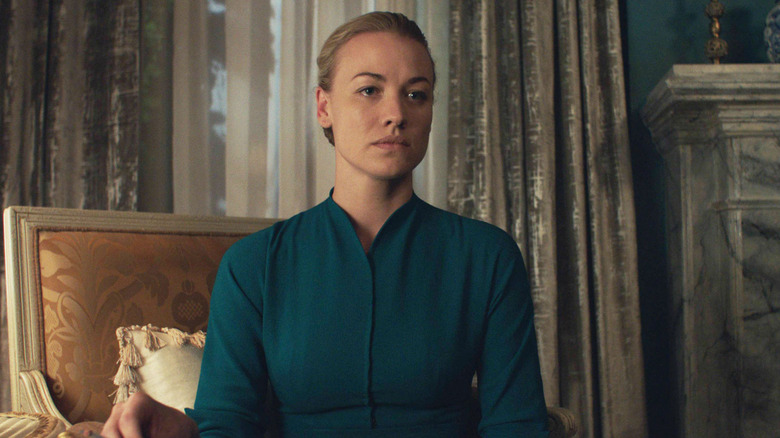 Hulu
Serena's decision to gun down Ezra (Rossif Sutherland) just prior to the start of "No Man's Land," and then take her chances with her former slave, June, was challenging for the actor. "I have to say that was probably the most complicated sequence this season," Strahovski said during an interview with TVLine. "I guess probably because everything is premeditated with Serena, and this was not."
Serena is forced to accept June's help because she can't deliver her child without someone's assistance, and once baby Noah arrives, an ominous sense of foreboding forms like a storm cloud. Audiences can actually see the hatred swelling in June's eyes as she holds and stares at the newborn, while Serena frantically questions if her son is okay. Moss absolutely delivers the acting goods, and the expression that creeps across June's face is an Emmy-worthy effort. Fans witnessed June's indescribable suffering over the last four seasons gleaming in her eyes, and for a moment, it seems she might actually do Noah harm just to even the score with Serena. But June's better nature prevails.
"The season really is all about Serena protecting her baby and protecting the baby from June, and from the Wheelers, and from whomever else," Strahovski continued in the same interview. Fortunately for Serena, June is a kindhearted soul, because the former slave had the opportunity to truly take unspeakable revenge against her former captor.