Why Tokyo Revengers' Draken Changed Voice Actors In The Middle Of The Series
It is only a few months until the "Tokyo Revengers" anime comes back for its Christmas Showdown Arc. The best-selling manga series created by mangaka Ken Wakui was adapted to TV in 2021 by Liden Films, turning 73 manga chapters into 24 20-or-so-minutes-long episodes.
Although the series has received mixed criticism from fans, who seem to either love or hate it, there is one undeniable positive aspect to the "Tokyo Revengers" TV adaptation: the voice acting is stellar. Indeed, in a way, the emotional voice acting, and its collective cohesion served as the glue that held the anime show together.
It is never easy to replace an actor in the middle of a series' run. But sometimes it must be done. This is what happened with the voice actor who was behind the character of Tokyo Manji Gang's Vice-leader Ken Ryuguji, better known as Draken by both friends and foes. Do you know why Tatsuhisa Suzuki, Draken's voice actor in the anime's first season, had to be replaced?
The reason for replacing Draken's voice actor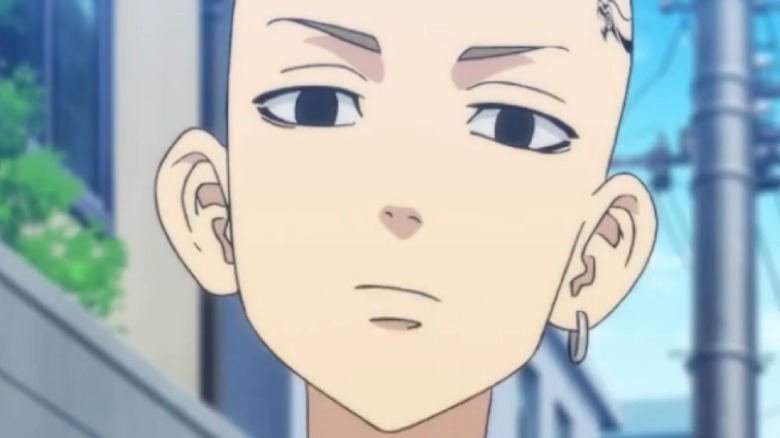 Crunchyroll
The plans for this cast alteration were first announced back in December 2021, but it was not until Spring 2022 that further information about the change surfaced.
Tatsuhisa Suzuki, a veteran voice actor who has been active in the field since the early 2000s and the vocalist of Japanese rock band Oldcodex, was forced into a hiatus from all entertainment industry activities in the Summer of 2021 due to health issues after allegations emerged that he had cheated on his wife and fellow singer LiSA with a female coworker. LiSA also went into hiatus around the same time but has, like Suzuki, since come back. Suzuki's return was announced by his agency I'm Enterprise in March.
Due to the controversy generated around his extramarital affair, Suzuki was dropped from a number of roles. One of the roles he was replaced in was Draken, a job that he had previously written as one that "values friends." However, he has not been recast as Makoto Tachibana in the sports anime series "Free!"
According to Anime News Network, on August 30, Suzuki wrote an apology in which he showed remorse, calling out his behavior as "irresponsible and inappropriate" and declaring how he intends to change and become better going forward.
Filling in the shoes of Tokyo Manji Gang's vice-leader is actor and singer Masaya Fukunishi, someone with a far less extensive voice-acting career compared to Suzuki. Fukunishi had brief roles in popular anime titles like "Attack on Titan," "Haikyuu!!," and "My Hero Academia." 
Fukunishi's voice has been featured in everything related to "Tokyo Revengers" since July. He will also be the voice of Draken in the upcoming Season 2, which premieres in January.