Spy X Family's Animators Are Particularly Proud Of The Dodgeball Scenes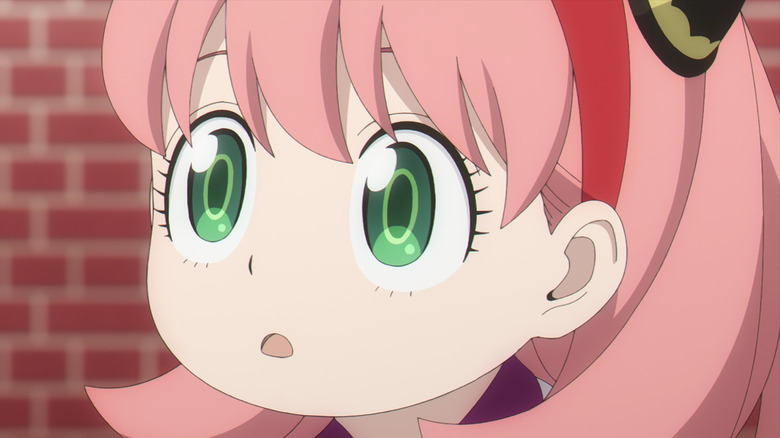 Crunchyroll
"Spy x Family" has become one of the most popular new anime on television (via Parrot Analytics). With its madcap energy and penchant for fish-out-of-water silliness, the series unites its ultra-cool and often hilarious protagonists under a ridiculous premise that provides the ingredients for increasingly absurd adventures.
Based on the manga of the same name by Tatsuya Endo, "Spy x Family" follows a fake family made up of super-spy Loid Forger (Takuya Eguchi/Alex Organ), highly-skilled assassin Yor Forger (Saori Hayami/Natalie Van Sistine), and young telepath Anya Forger (Atsumi Tanezaki/Megan Shipman) as they pretend to be a family unit, all while secretly pursuing their own goals.
Of course, with so much of Loid's mission tied up in Anya's ability to succeed as a student at an elite academy in the Cold War-like setting of "Spy x Family," even the most mundane activities at Anya's school often become highly important in the grand scheme of the series, and games of dodgeball are no exception.
The action-packed dodgeball scene makes the stakes seem high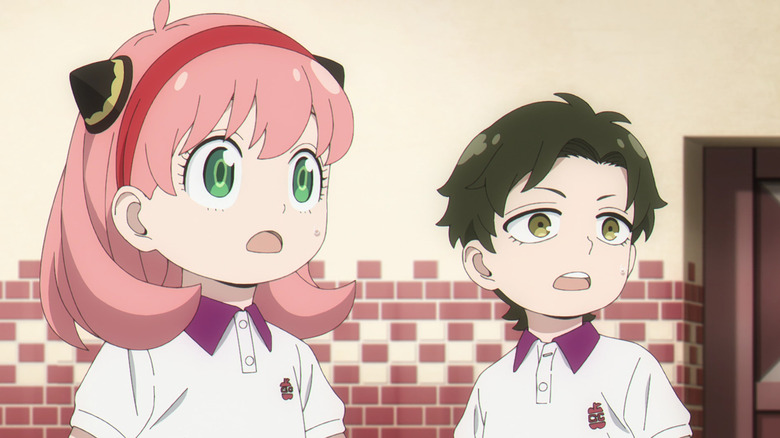 Crunchyroll
While a game of dodgeball might not seem like something that would have high stakes in an anime series, "Spy x Family" does all it can to make the game that takes place in Season 1, Episode 10, "The Great Dodgeball Plan," appear to be pivotal, with many of its shots parodying heavy action sequences or war scenes from other shows and movies.
It's likely with this reasoning in mind that the team behind "Spy x Family" is particularly proud of the dodgeball scenes, as animation producers Kazue Hayashi and Kazuki Yamanaka told Crunchyroll in an interview about the series. "Even though the kids were just playing dodgeball, we could make some really great animation within it," Hayashi explained. "From the visuals and direction, the staff was really committed [and] put a lot of resources into the production."
Yamanaka doubled down on Hayashi's statement, pointing out how the opportunity to shoot action was something that he hoped would draw fans into "Spy x Family" even more. "We hoped to attract viewers with special action scenes and high-quality animation," he said. "The fans already know the story [from the manga], so they have high expectations. The reaction was so good, though, that it was good to see."
With the surging popularity of the series and fan favorites like Anya Forger, anime fans can likely look forward to even more episodes after "Spy x Family's" second cour comes to an end.