White Lotus Fans Want To See The Olsen Twins Check In To The Resort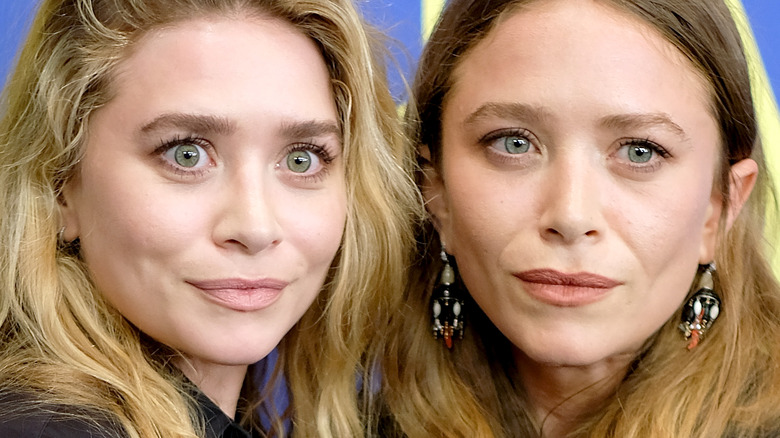 Dimitrios Kambouris/Getty Images
"The White Lotus" creator Mike White has convinced more than his fair share of major stars to appear in the HBO series throughout its first two seasons.
The series' popular debut season, which aired during the summer of 2021, counted everyone from Connie Britton and Alexandra Daddario to Steve Zahn, Jennifer Coolidge, and Sydney Sweeney among its stars. To its credit, "The White Lotus" Season 2 isn't any less star-studded than its predecessor, either. Not only did Jennifer Coolidge return to reprise her role as Tanya McQuoid in the sophomore season of "The White Lotus," but the show's latest batch of newcomers also includes veteran TV and film stars like Aubrey Plaza, F. Murray Abraham, Tom Hollander, Theo James, Haley Lu Richardson, and Michael Imperioli.
The impressive ensembles that White has gathered up to this point have, quite predictably, led many fans of "The White Lotus" to start openly naming the actors that they'd like to see appear in the HBO series. As a matter of fact, with "The White Lotus" Season 2 currently nearing the conclusion of its seven-episode run, some fans of the dramedy series have already named two recognizable celebrities that they want to see take their own complicated vacation in a future season of the show.
Fans want Mary-Kate and Ashley Olsen to join The White Lotus' cast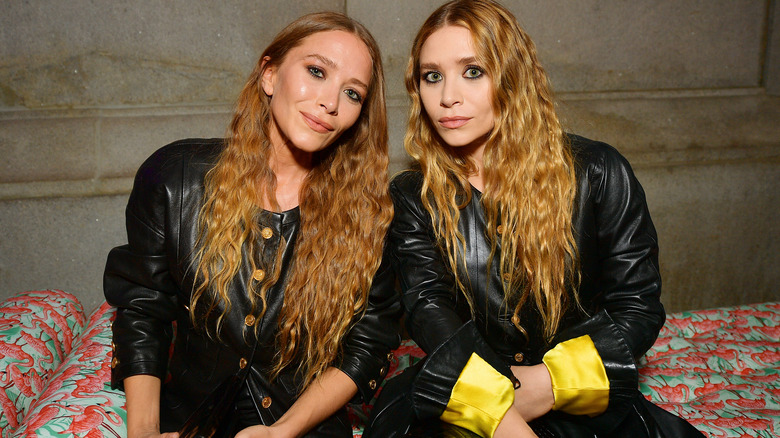 Matt Winkelmeyer/mg19/Getty Images
Fans of "The White Lotus" have been busy on social media as of late. Indeed, with only a few episodes remaining in the series' sophomore season, some of the HBO show's viewers have already started to publicly call for certain actors to one day be invited on their own "White Lotus" adventures. Two celebrities, in particular, that have been named frequently among "White Lotus" fans are Mary-Kate and Ashley Olsen. 
The twins, who received early recognition for their work on "Full House," haven't appeared in any major films or TV shows in quite a while. Nonetheless, fans of "The White Lotus" still think the Olsen twins should show up on the HBO series. On Twitter, @evanrosskatz tweeted a picture of Mary-Kate and Ashley Olsen along with a caption that read, "Let them vacation at the White Lotus." In response, @ladypieface wrote, "That would definitely take the show to the next level," while @pamrenteria tweeted, "I also feel like 'The White Lotus' is the perfect show for them to make a comeback (if they wanted to)." Elsewhere, @lewlew08 included the Olsen twins on a list of actors that they believe "need to be" on "The White Lotus."
The Olsen twins, notably, haven't indicated in any way that they intend to return to acting anytime soon, so it seems unlikely that either of them will appear in a future season of "The White Lotus." That said, the Olsen twins did make a number of movies in the late 1990s and early 2000s that revolved almost entirely around them traveling to various locations around the world. Taking that into account, it's not hard to see why fans of "The White Lotus" believe they'd fit in perfectly on the semi-anthological HBO series.