Criminal Minds: Evolution's Joe Mantegna Appreciates Those Tense Rossi And Garcia Scenes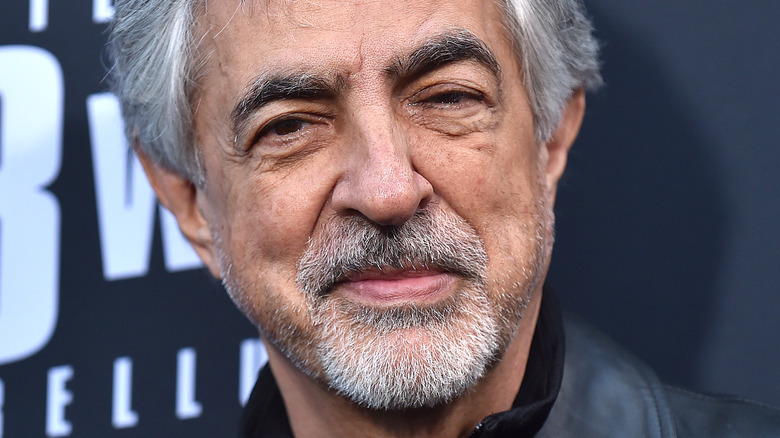 DFree/Shutterstock
"Criminal Minds" is back and it's edgier than ever. The drama has always leaned towards darker storylines, considering it follows an elite FBI team tracking serial killers, but a move from CBS to Paramount+ gives the show's creators a little more freedom in how far they can go. Joe Mantegna, who plays David Rossi, confirmed the move allowed for darker elements (via TV Line). 
Besides being able to show and say more about the material at hand, "Criminal Minds: Evolution," the second iteration of the crime procedural, also allows itself to open up moments between characters more, making the series a much tenser and more realistic experience. As "Criminal Minds: Evolution" begins, Rossi is flirting with the edge, closed off and obsessed with a new case. His resident tech expert, Penelope Garcia (Kirsten Vangsness), is trying to move on with her life but is roped back into the new case.
When Garcia calls into the team and Rossi to explain her theory that the latest killer is someone young and tech-savvy, Rossi quickly dismisses her, saying it has to be someone more experienced. Rossi is cold in the scene as he repeatedly shoots down Garcia, leading to Garcia actually ending the video call after declaring that no one speaks to her like that, least of all people she considers family. Mantenga, for one, is apparently loving the tension.
Joe Mantegna says he and Kirsten Vangsness are like family
The state of mind of Joe Mantegna's Rossi has plenty to do with the death of Krystall Richards (Gail O'Grady), putting the character into a darker space than viewers have ever arguably seen him when he speaks to Garcia. It is explained in the season premiere that Richards, unfortunately, passed away in the time between "Criminal Minds" and "Criminal Minds: Evolution."
When asked about the moment that Garcia snapped at a dismissive Rossi, Mantegna implied that while it was difficult to be rude to Vangsness, the scene worked well because of the actors' similarly close relationship in real life.
"That takes acting, boy, because first of all, I couldn't love anybody more than I love Kirsten. When you talk about people you work with being 'family,' that's an instance where it is," the actor told TV Line. Mantegna went on to say such moments of friction are commonplace in any tight circle, especially family. It also adds personal stakes to the show's deadly drama, as viewers wait to see if Rossi and Garcia can get past everything and juggle their relationship along with the awful stakes they are up against with every case.