James Gunn Plans To Take A Heavy Creative Hand With The DCEU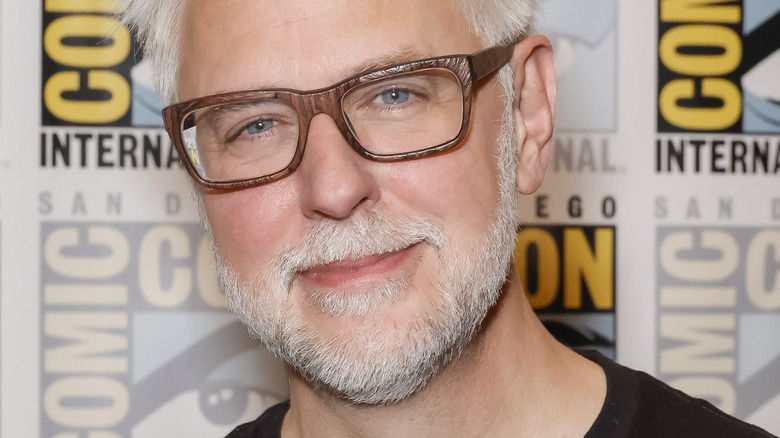 Frazer Harrison/Getty Images
The DC Extended Universe has had a rough start from its beginnings nearly a decade ago. When the Marvel Cinematic Universe began, Warner Bros. was still basking in the success of Christopher Nolan's "Dark Knight" trilogy. But once that was done, and they needed a new project to compete with Marvel, a shared universe would be the only way to keep them on the map. We got that beginning with Zack Snyder's vision that kicked off with 2013's "Man of Steel."
Of course, the franchise didn't take off the way Marvel's MCU did; while it had a few hits like Gal Gadot's "Wonder Woman" and Jason Momoa's "Aquaman," it was tarnished with poorly received entries like "Suicide Squad" and the troubled "Justice League." The troubles didn't stop there as the highly anticipated follow-up for the Wonder Woman character and the first solo outing of Ezra Miller's "The Flash" has encountered disappointments and delays. Even after fans petitioned their way into getting a re-release of Zack Snyder's version of "Justice League," it felt that the DCEU was all but dead.
That was until James Gunn stepped in with the sequel film "The Suicide Squad," which seemed to strike the right chord with fans and even got a spin-off in "Peacemaker" on HBO Max. During the Warner Bros. and Discovery merger, management recognized Gunn's vision and put him in charge of turning the franchise around. While not many details are known yet regarding what he and DC Studios co-president Peter Safran plan to do in the future, one question about his role in the company needed an answer. Would we lose his brilliant mind behind the camera? Lucky for us, Gunn took to Twitter to answer that question once and for all.
We're not losing Gunn as a director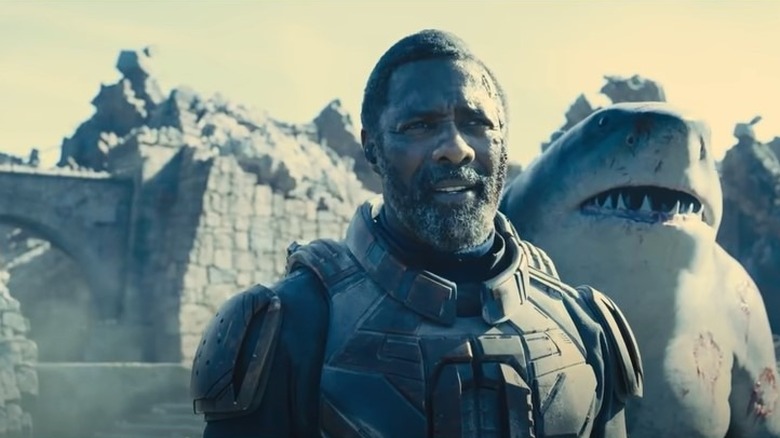 Warner Bros./YouTube
After Twitter user @Obaid asked the talented director if we could expect more properties that he will write and direct while acknowledging he has a lot more to do now, James Gunn answered simply, "I will continue writing & directing select DC projects." There isn't any information beyond that he will get behind the camera again, but we now know that he will be jumping into the fold again to be a little more hands-on with select DCEU projects personally.
It can be assumed that he will keep his feet firmly planted behind the camera and his words on the scripts for more "Suicide Squad"-related projects and with John Cena's Peacemaker character. Whether he decides that he wants to jump in on Superman, Batman, Wonder Woman, Aquaman, Flash, or Cyborg is another question entirely. One place where James Gunn could definitely excel would be in the treatment of teams. He made successes out of comic teams that either had obscure comic book followings like "Guardians of the Galaxy," or already failed on the big screen, like "Suicide Squad."
DC has a bevy of teams that could use his expert hand at fixing moving forward. The Suicide Squad is where villains can stretch their legs and receive a little depth, and the Justice Society of America and Justice League Dark can introduce those newer, lesser-known characters. Gunn may be best suited to be the guy to bring those characters into the forefront and give the trinity of Superman, Batman, and Wonder Woman some time to breathe before their next attempts at the big screen. So far, not much is known about Gunn's alleged 10-year plan for the DCEU, but you can bet it will have the same quality as the rest of his work.