Yellowstone Fans Are Calling For Kelly Reilly To Receive An Emmy After Her Impressive Season 5 Performance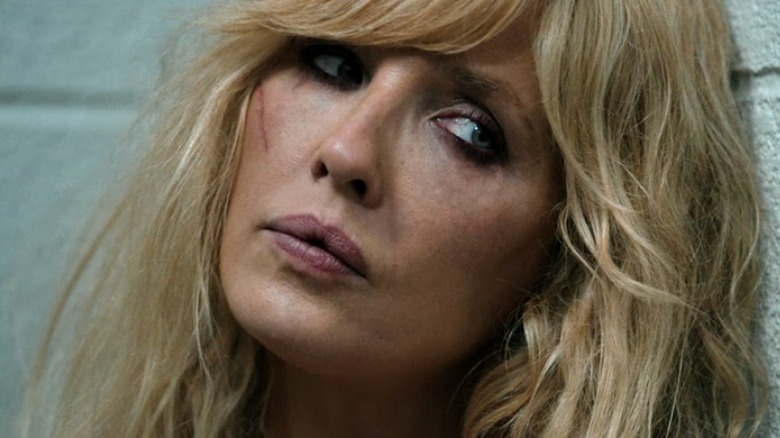 Paramount Network
Since its debut in 2018, the phenomenon that is Taylor Sheridan's "Yellowstone" has relied, increasingly, on the arcs of a handful of provocative and dramatic characters rather than the arc and tension of its central narrative. Given the show's unstoppable momentum and record-breaking popularity, it's an approach that appears to be working (per EW).
One of those characters — Kelly Reilly's Beth Dutton — has consistently found herself at the center of everything from debate and controversy to adoration (via Reddit). While a healthy contingent views Beth's seemingly boundless over-the-top persona as evidence that the series struggles to give its strong female characters any semblance of realism or depth (via Reddit), there are many who see her as "one of the greatest female characters on TV," as fan @peacelovetenn wrote recently on Twitter. 
Their post, and many others, reveal that whether audiences love or hate Beth Dutton, Reilly's portrayal of her is, in the eyes of many, both unimpeachable and worthy of an Emmy. But for four successful seasons in a row, not a single Emmy award or nomination has gone to the "Yellowstone" cast (via IMDb), and that fact is not lost on Reilly's supporters.
Will Reilly suffer from Yellowstone snubbing?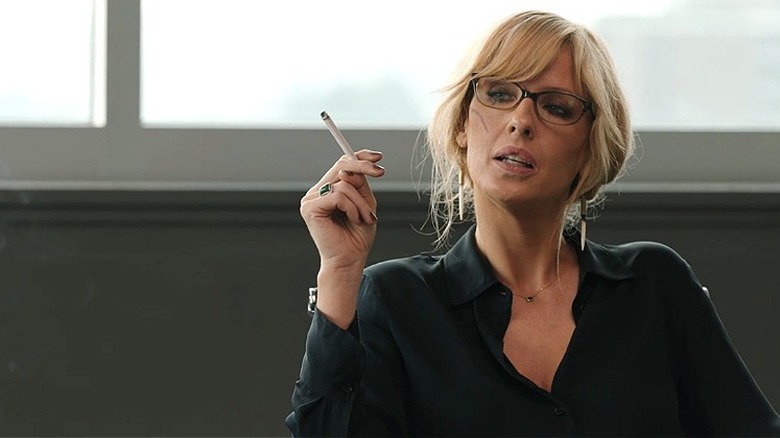 Paramount Network
"Kelly Reilly is an insanely talented actress to pull off every little thread of [Beth's] personality," @thom_ahs tweeted, while another took things in a decidedly more Beth Dutton direction: "If Kelly Reilly doesn't get an Emmy nomination this year," wrote @_talking2myself, "I'm personally suing the academy cuz this is b*******." 
The sentiment has been popping up all over Twitter and Reddit, with one fan pointing out that despite Reilly's numerous acknowledgments from other awards shows, she's been repeatedly snubbed by the Emmys, and another offering some insight into the situation. "I'm guessing it's because the show is not on HBO," wrote u/Keating5. 
It's a comment worthy of some serious exploration. There are numerous theories as to why "Yellowstone" is so often overlooked when it comes to awards season, while similar series — such as HBO's "The Sopranos," "Succession," and "Game of Thrones" — have received consistent praise. One of those theories — that its subject and setting prevent it from being taken seriously by coastal elites, despite its nuanced politics (via The Hollywood Reporter) — is intricately tied to the fact that "Yellowstone" is not, as the user points out, "on HBO." 
Regardless of debate, Beth remains a difficult character to play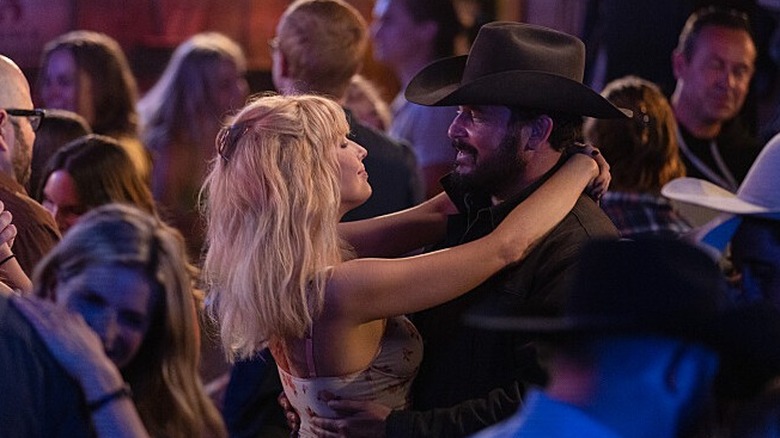 Paramount Network
The politics of Yellowstone has long been the subject of debate (via Vulture). As The Atlantic's Richard Lawson so efficiently writes of HBO, "Democrats are totally into them but Republicans really are not." But does the ongoing debate about whether or not "Yellowstone" is indeed a "red-state show" really have an impact on how the Emmys choose to praise, or snub, the actors that drive the Western tour de force?
We're not, of course, privy to the conversations that go on behind the big green curtain of the Academy of Television Arts & Sciences, the National Academy of Television Arts & Sciences, and the International Academy of Television Arts and Sciences. Nor can we say for certain what goes on inside the heads of these organizations' 17,000 voters (per The Television Academy). Here's what we do know: as anyone who's seen even a portion of a single episode of "Yellowstone" can tell you — and as Kelly Reilly, herself, has said — Beth is an extraordinarily difficult character to play and to keep real. It's no easy feat, given how often Beth's actions strain credulity. Still, Reilly's performance has continued to captivate fans, despite the Emmys' long-withheld acknowledgment.