Kelly Reilly Finds It Difficult To Keep Beth Real On Yellowstone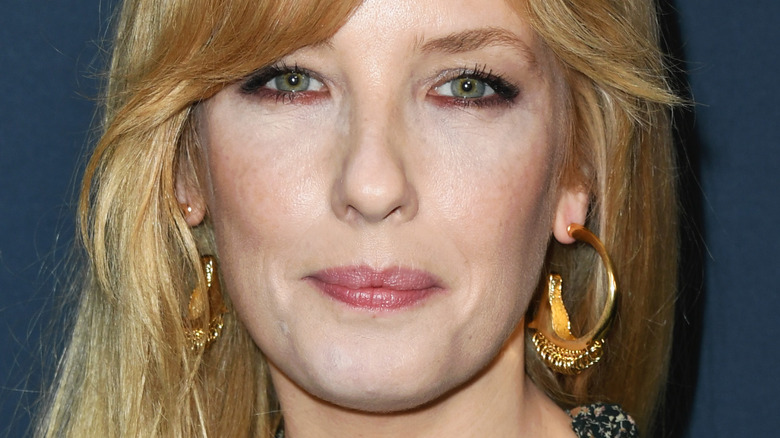 Jon Kopaloff/Getty Images
During her 40-plus episodes on the Paramount Network's modern-day wild west hyper-soap "Yellowstone," the long-suffering Bethany Dutton (Kelly Reilly) has become a pivotal persona on the hit series. Reilly's Beth has fought ruthlessly alongside dad John Dutton (Kevin Costner) to save the family's Montana ranch across the show's four seasons. Along the way, she's survived a mail bomb, blackmailed her brother Jamie (Wes Bentley) into committing murder, kidnapped a priest at gunpoint, and generally proven herself an avenging angel for those she loves and a nightmare-in-stilettos for anyone who crosses her.
As Season 5 of "Yellowstone" launches, John Dutton's election as governor of Montana suddenly finds the patriarch and the rest of the Dutton clan thrust into the unfamiliar world of high-profile power politics. As they begin to navigate this new arena, Beth's cunning and business savvy will clearly serve the Duttons well, but she'll also be contending with the downside of the family becoming a high-profile target on both the state and national stages. With the above background informing her role on "Yellowstone," why does Reilly say she sometimes has a tough time keeping Beth's character grounded and authentic?
Reilly says Beth's over-the-top behavior on Yellowstone can be hard to portray realistically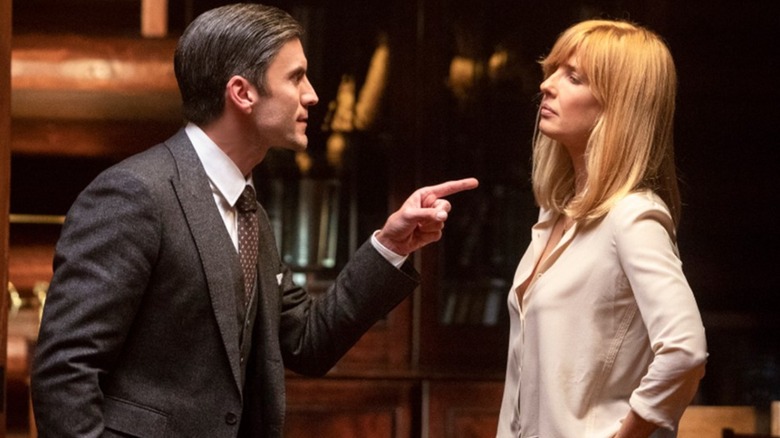 Paramount Network
In an interview with Variety, several "Yellowstone" cast members discussed their work on the show and the launch of Season 5. During the interview, Reilly was asked about the trickiest aspect of playing Beth Dutton. "I think the most difficult part of this character for me is keeping her real," Reilly said. She added that while she feels the writing on the show is great, sometimes Beth's outrageous actions demand that as an actress, she has to work especially hard to make her appear credible. "Some of the things [series' creator and writer Taylor Sheridan] has her doing and saying, I always have to stay tethered to ... an internal world of truth."
Reilly went on to explain that in Beth, Sheridan has created a complex character with few boundaries or limits and that as a result, "I've learned over the years of playing her now that where she really exists is in that place of just pushing it and seeing her in those moments." But, Reilly concludes, while Beth is a true test of her acting ability, "I care tremendously about hitting all those notes and making it real and doing the best job I can."