Don Rickles Made Quentin Tarantino Want To Crawl Under A Rug On The Set Of Casino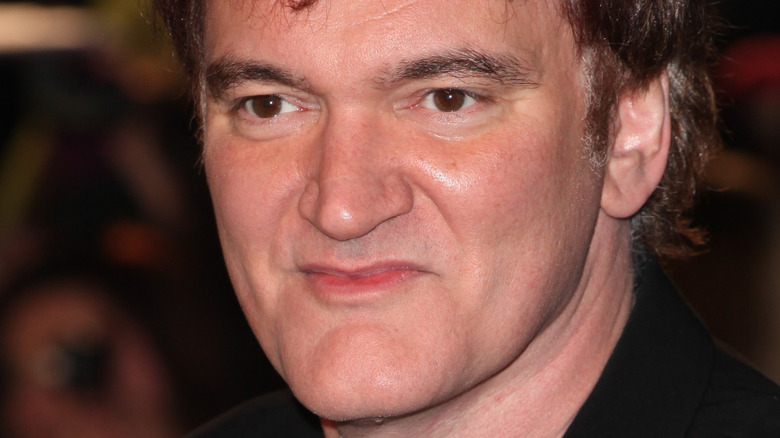 Featureflash Photo Agency/Shutterstock
There never seems to be a dull moment when Quentin Tarantino is around. For over 30 years, Tarantino has helmed some of the most memorable movies in recent memory. Whether he's changing the game for independent cinema with "Reservoir Dogs" and "Pulp Fiction" or acting as a historical revisionist with "Inglorious Basterds" or "Once Upon a Time in Hollywood," Tarantino has put practically any vision in his head onto the big screen. In the process, he has achieved great success with his work, with all his films earning a combined worldwide gross of over $2.3 billion (via The Numbers) and the filmmaker himself receiving two Oscars for best original screenplay (via IMDb). 
Part of what makes Tarantino's filmography so special is the level of fun the filmmaker is clearly having with the material. The director's larger-than-life personality has managed to find its way into all of Tarantino's work in one way or another, adding to the entertainment value of his movies. But it is not only audiences that get a kick out of the director's outgoing energy, as those in the industry also love his natural charisma. One such instance saw Tarantino have a hilarious interaction on the set of Martin Scorsese's "Casino."
Don Rickles begged Tarantino to direct the film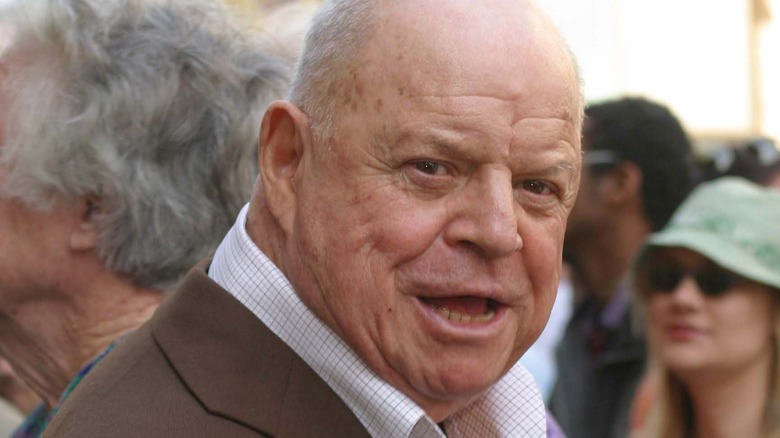 Joe Seer/Shutterstock
Whether on screen or in real life, an appearance from Oscar-winning filmmaker Quentin Tarantino is sure to have some memories attached to it. One of these instances came when Tarantino visited the set of Martin Scorsese's 1995 epic crime drama "Casino" while in Las Vegas, where he met the late comedian and actor Don Rickles, who played Billy Sherbert in the film. Tarantino, who was a fan of Scorsese and was looking forward to meeting the celebrated director, described his hilarious encounter with Rickles on the 2 Bears, 1 Cave podcast. 
"I'm walking on the set, they kind of see me," he explained. "And then Don Rickles goes, 'Quentin! Thank God you're here! This guy doesn't know what he's doing at all, thank God a real director has finally shown up, this cat is out of it! ... This is a disaster! ... Please save us from this wreckage! You are a talented man, we need your talent!'" 
He went on to describe how Rickles' exclamation left Scorsese, Robert DeNiro, and the rest of the crew in pain with laughter. For Tarantino, who was hot off of the massive success of 1994's "Pulp Fiction," the joke was surprising, to say the least, and he describes having the urge to "hide under a carpet" after being put on the spot. 
Tarantino recently released his first nonfiction book, "Cinema Speculation" and has announced his next filmmaking venture with an eight-episode limited series (via Variety).