Keanu Reeves In Talks For Netflix Superhero Movie Past Midnight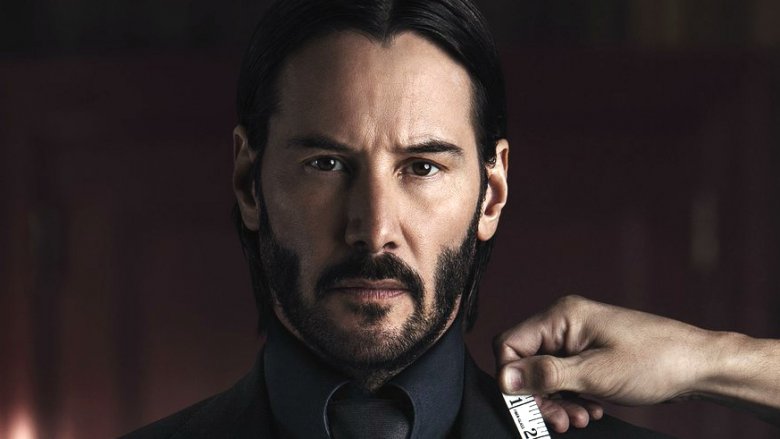 Lionsgate
Keanu Reeves has played a quasi-superhero in The Matrix, a vigilante hitman in John Wick, and a cybernetic data trafficker in Johnny Mnemonic, but he's never played a straight-up superhero. That, however, could change.
Deadline reports that Netflix has ordered Past Midnight, a movie about a "new kind of vigilante superhero" produced by Avengers: Infinity War directors Anthony and Joe Russo, and sources said Reeves is in talks to star.
Little is known about the plot or exactly what kind of superhero the movie will center on, but T.J. Fixman (Ratchet & Clank) is writing and Rick Famuyiwa (Dope) will direct. The team is reportedly hopeful that Reeves will take the lead.
Famuyiwa was previously attached to DC's upcoming Flashpoint movie, but he walked away in 2016 due to the dreaded "creative differences." He also just signed on to direct The Black Hole, based on the graphic novel of the same name.
Reeves isn't officially on board yet, so Past Midnight could still end up with another actor. But Reeves has definitely proven that he has the whole vigilante thing down with the John Wick franchise. He's already set to reprise that role in next year's John Wick: Chapter 3 and he could make an appearance on the upcoming TV spinoff The Continental. 
A few years back, Reeves told Moviefone there are two superheroes he's always wanted to play, but both seemed to be off the table. "I always wanted to play Wolverine," he said. "But I didn't get that. And they have a great Wolverine now. I always wanted to play [Batman]. But I didn't get that one. They've had some great Batmans. So now I'm just enjoying them as an audience."
Of course, now that Hugh Jackman has retired from playing Wolverine and Ben Affleck seems ready to call it a day as Batman, Reeves could actually have another shot at those characters. But he may have found a superhero to call his own.