John Wick: Chapter 3 Director Confirmed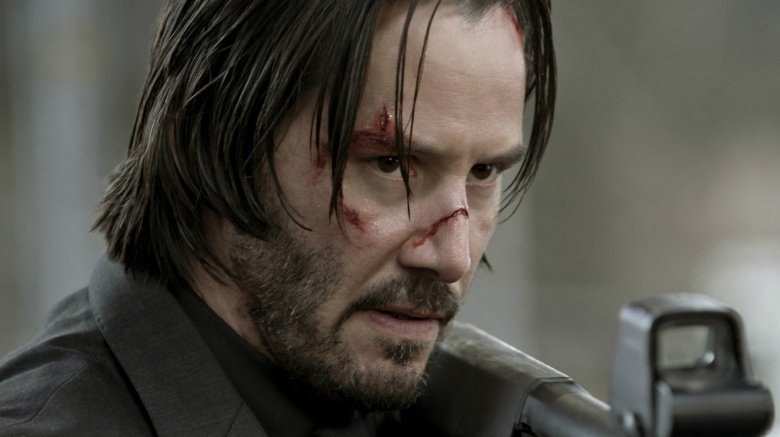 The Continental is expecting one very special guest. 
On Thursday (January 18), That Hashtag Show reported that filmmaker Chad Stahelski, who co-directed the 2014 film John Wick and helmed its 2017 sequel John Wick: Chapter 2, would return to the director's seat for Lionsgate's upcoming film John Wick: Chapter 3. After digging a bit deeper into the information at hand and gathering some extra insights, Collider editor-in-chief Steve Weintraub confirmed that Stahelski will indeed step back into the bloody and bullet-filled world of Wick for its third turn on the silver screen. 
The original That Hashtag Show report detailed that Stahelski will kick off principal photography for John Wick: Chapter 3 on March 1 in New York City, with additional shooting potentially tacking place overseas in Spain and Russia. 
Stahelski and studio Lionsgate are also reportedly on the hunt for the perfect actress to take the lead in the female role opposite Keanu Reeves as John Wick. They're said to be searching for "an actress in her late 20s to early 40s," and are "open to diverse casting." Additionally, The Wolverine and Avengers 4 actor Hiroyuki Sanada is apparently on board as the film's central antagonist, the head of a Japanese crime syndicate. Reeves and Sanada previously collaborated on the 2013 film 47 Ronin, so the third John Wick film would mark a reunion for the two stars. These particular bits of casting information should be taken with a grain of salt, however, as they haven't yet been confirmed by anyone involved in the production.
Before Stahelski was officially attached to direct the sequel, he discussed what fans can expect from John Wick: Chapter 3, revealing that the minds behind the movie want to explore the established mythology in greater detail. "We want, not so much to go bigger on the third one, but to show you more of the intricacies of the world... I feel like there are all these different subtleties that I skipped over in Number Two that I'd like to go back to on [Chapter 3] and show you the inner workings of different parts of New York," he stated. "So rather than massive set pieces, I'd like to show you cooler and more intricate ones... I think it would be a mistake budget wise and creatively to just go big and blow up a freeway. That's not our gig. That's a comic book or a Bond gig. We want to show you cool and intricate details. What are those little details in everyday life? Hopefully, we make people look at garbage collectors and cleaner vans and homeless people a little differently now."
John Wick: Chapter 3 also brings back Derek Kolstad, who wrote John Wick and John Wick: Chapter 2, as screenwriter. Joining Reeves in the forthcoming three-quel are a bundle of familiar faces: Common as Cassian, Laurence Fishburne as the Bowery King, and Ruby Rose as Ares. The pic is slated to hit theaters on May 17, 2019.