Keanu Reeves To Appear On John Wick TV Series For Starz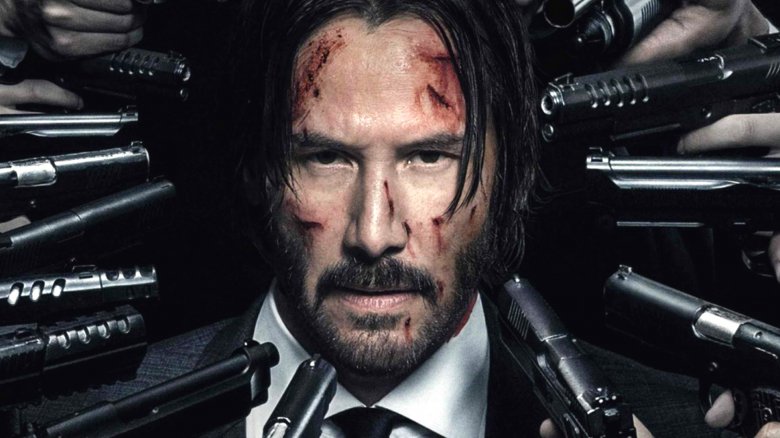 Lionsgate
Go wake up your puppy.
According to The Hollywood Reporter, Starz announced a partnership with Lionsgate TV to develop The Continental, a TV series set in the world of the John Wick movies. But that's not all: Keanu Reeves will serve as an executive producer and appear as the hitman he portrayed in 2014's John Wick and last year's John Wick: Chapter 2.
Although it's not clear how much Wick will factor into the show, Starz head of programming Carmi Zlotnik said, "you can expect to see him at some point of the series."
The series will center on the exclusive Continental Hotel which serves as a refuge for assassins in the movies, and Starz CEO Chris Albrecht said "the show and the movies exist side by side." He also teased that it'll have the same high-octane action of the films. "This series is truly unlike anything else on TV," he said. "It promises to include the thunderous fight sequences and intensely staged shootouts between professional assassins and their targets that fans have come to expect in the John Wick movie franchise as well as introducing some new, darkly compelling characters who inhabit this underground world."
Chris Collins (The Wire, Sons of Anarchy) is writing the series and he'll serve as showrunner. John Wick director Chad Stahelski will helm the first episode and franchise screenwriter Derek Kolstad is also on board.