Why Souei From That Time I Got Reincarnated As A Slime Sounds So Familiar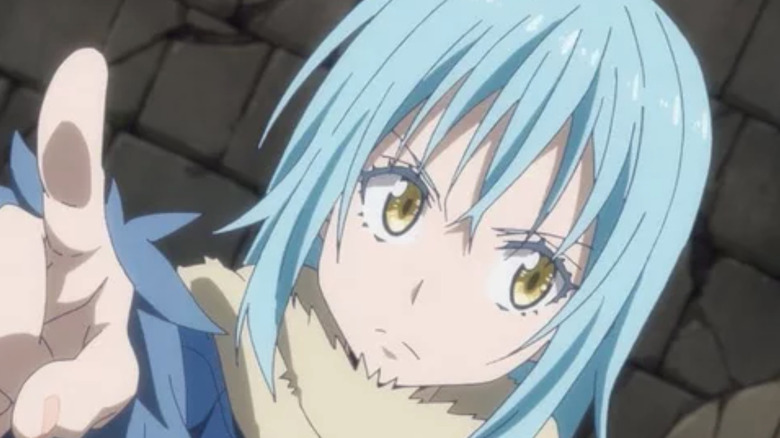 Eight Bit
Considering all of the magic and otherworldly monsters of the popular anime "That Time I Got Reincarnated as a Slime," it can be easy to forget that there are real humans behind the voices of the anime's characters. But the voice actor behind Souei may sound particularly familiar to certain close listeners of the Japanese animated series.
In the "That Time I Got Reincarnated as a Slime" anime — and in its source novel — a downtrodden and run-of-the-mill corporate employee loses his life only to be reincarnated as a piece of slime. In his new alternate reality, the character must then acquire allies despite all odds and create a progressive, slime-accepting nation. The anime finished its second season in 2021 and will have a movie version come out in November.
Takuya Eguchi will reprise his role as Souei, the male ogre who ends up working as a spy for Rimuru, the story's main character. Here's where you may have heard Eguchi before.
Takuya Eguchi is an award-winning voice actor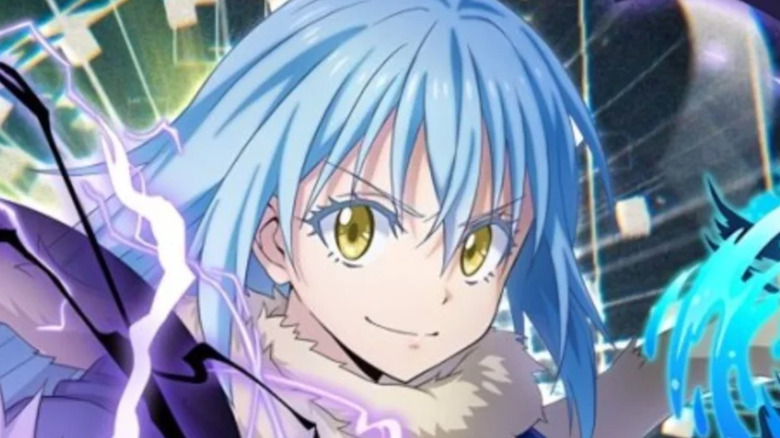 Eight Bit
Souei voice actor Takuya Eguchi, who has appeared in both Season 1 and Season 2 of "That Time I Got Reincarnated as a Slime," has been working professionally in the entertainment industry since 2008. It should come as no real surprise that he has appeared in other popular animes over the years.
In addition to his role as Souei in "That Time I Got Reincarnated as a Slime," Eguchi has voiced Yoshiharu Sagara in "The Ambition of Oda Nobuna," Kazuya Kujo in "Gosick," Hachiman Hikigaya in "My Youth Romantic Comedy Is Wrong," Kon Hokaze in "Ixion Saga DT," William Twining in "Devils and Realist," Takeo Gōda in "My Love Story," Loid Forger in "Spy x Family," and Yuuji Terushima in "Haikyuu!!." He also lent his voice to "As I Expected."
Adding to his successes, Eguchi won Best New Actor at the 6th Seiyu Awards, which honor excellence in voice acting in Japan.
Souei will return in the upcoming movie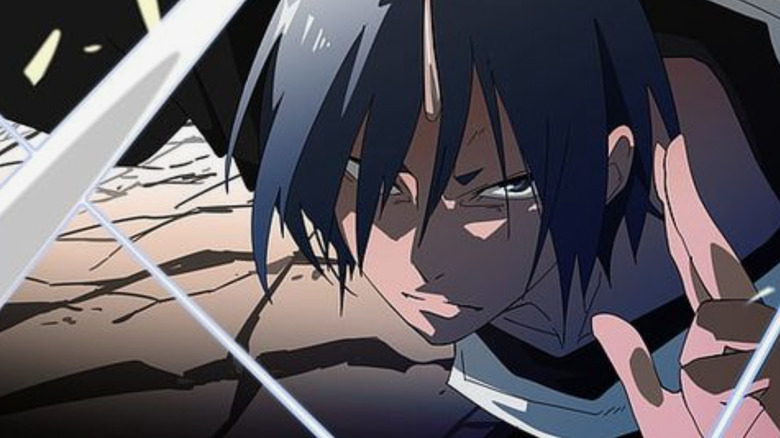 Eight Bit
When Season 2 of "That Time I Got Reincarnated as a Slime" ended, it created such a sense of propulsion and excitement that it left fans wanting even more from the series. Hopefully, the movie in November will satisfy that nagging feeling that so many fans have. However, what fans do know is that the film will follow an original story written by the light novel author "Fuse," who wrote the original series that "Slime" is based on.
In the "That Time I Got Reincarnated as a Slime" trailer, Rimuru states, "A long-running conspiracy is swirling over a mysterious power known as 'Queen' in Raja, a small country west of Tempest. When a slime who evolved into a Demon Lord named Rimuru Tempest crosses paths with Hiiro, a survivor of the Ogre race, an incredible adventure packed with new characters begins. The power of bonds will be put to the test!". 
According to the trailer, this new Ogre is supposedly Benimaru's brother, which may add a new layer to the story of the ogres — including Souei.