Netflix's Wednesday Series Gives Nevermore Academy An Impossible Founding Date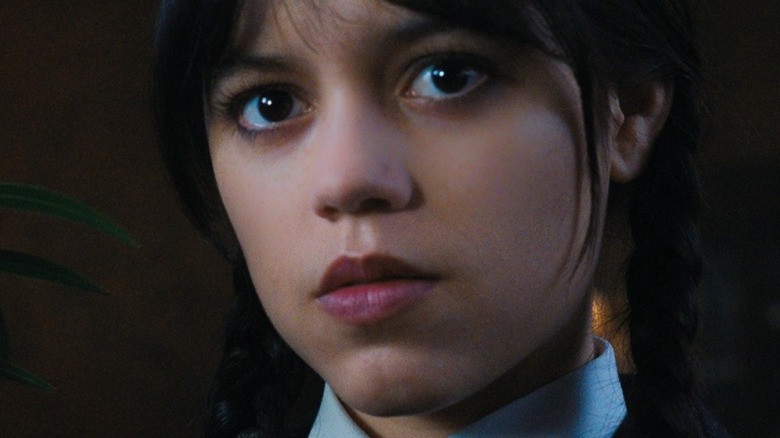 Netflix
Entering the world of Tim Burton means entering a unique world of style, humor, and mayhem. The mind behind classics such as "Beetlejuice" and "Sleepy Hollow" has caught lightning in a bottle once again. Netflix's "Wednesday" is a modern spin on the classic tale of the Addams Family, starring Jenna Ortega as the titular braid-wearing homicide enthusiast. The series follows the next chapter in her life as Morticia (Catherine Zeta-Jones) and Gomez (Luis Guzmán) enroll Wednesday at Nevermore Academy. As the name implies, this is no ordinary high school.
Inspired by the godfather of the gothic, Edgar Allan Poe, this is a school for the outcasts — from werewolves, gorgons, and sirens to whatever Wednesday is. Though this may seem like the perfect place for Wednesday to find her peers, she has no interest in being social. In a school of outcasts, Wednesday still stands alone. This oddity is not the only contradiction in the Poe-inspired school. The school's founding date is also a source of confusion for those well-versed in Poe's history.
Nevermore was founded long before Poe existed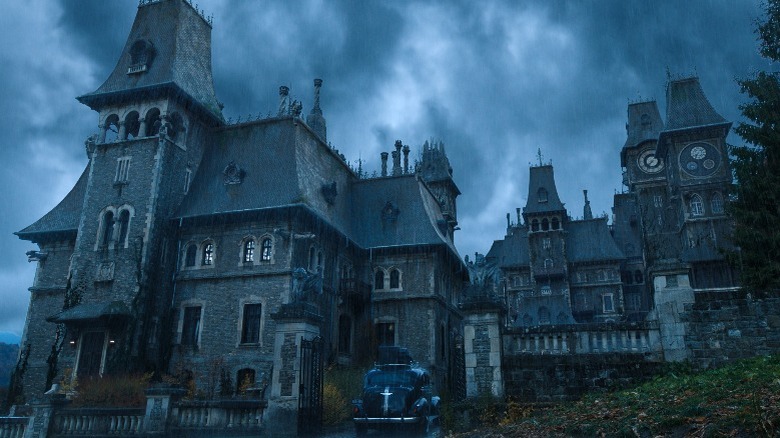 Netflix
Visit the Nevermore Academy website and potential applicants will be greeted by a collection of interesting facts. From the illustrious alumni to extracurriculars, the school has a lot to offer. But Edgar Allan Poe historians may recognize something peculiar. If the school was founded in 1791 as the website claims, this calls into question the legitimacy of the school's so-called namesake. The name "Nevermore" comes from arguably one of Poe's most famous poems, "The Raven," published in 1845. The poem's publication — as well as Poe's birth — takes place after the school was opened.
And while small details in "Wednesday" certainly imply the famous poet inspired the school, the admissions website may hold a different answer. Poe is listed as part of Nevermore's famous alumni, not its founder. Could it be that Nevermore went by a different name before Poe graced its dark and dank halls? Or was Poe so inspired by the Nevermore Academy that it made its way into his poem? All of this is conjecture, but there is one thing we know for sure: Nevermore's obsession with Poe is indisputable. Iconography and riddles from the famous writer scatter the halls. The school even throws a Poe Cup every year — a vicious canoe race where each team name is taken from one of Poe's short stories. Whether Poe founded the place or is just a highly regarded graduate, there is no doubt he contributed to the style of the current version.