The untold truth of Beetlejuice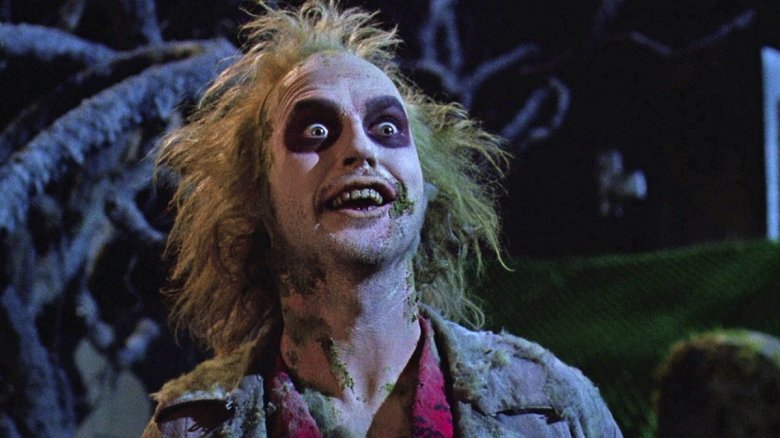 There are plenty of all-out grisly and gory horror movies, but when it comes to movies the whole family can watch together to welcome the spooktacular season of Halloween, there's really only a handful of choices. You've got old standbys liked Hocus Pocus and the two Addams Family movies, of course, but the all-time greatest movie in this category might be Beetlejuice. Arguably the funniest horror-comedy ever conceived, this 1988 hit solidified filmmaker Tim Burton as one of the greats with a devilish plot, wondrous special effects, and wild performances from a terrific ensemble cast that included Michael Keaton as the manic titular spook, Alec Baldwin and Geena Davis as the recently deceased Maitlands, Winona Ryder as teenaged Lydia, and Catherine O'Hara and Jeffrey Jones as Lydia's yuppie parents.
The production of this classic and its ensuing legacy are filled with fascinating stories and lore. Jump in the line, and enjoy these facts about the making of Beetlejuice (Beetlejuice, Beetlejuice).