Avengers: Infinity War Toys Reveal New Villains And Weapons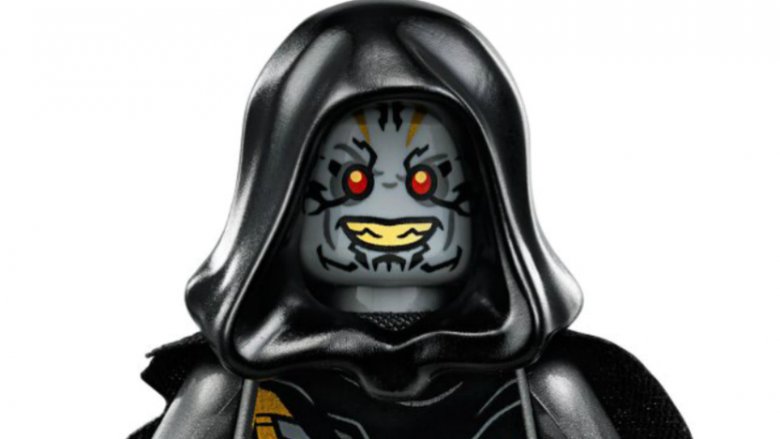 LEGO
Now that Avengers: Infinity War will hit theaters a week earlier than expected, it's a good time to start getting acquainted with some of the new villains.
Although we only got fleeting glimpses of The Black Order in the first trailer, the folks at Entertainment Weekly have a first look at some of the toys that introduce us to the likes of Proxima Midnight, Cull Obsidian, and Ebony Maw. Check them out below.
The first set of figures come from Hasbro's Marvel Legends line of 6-inch action figures, which will be released in two waves. According to Kotaku, the first wave includes Captain America, Iron Man, Spider-Man, Thanos, and Proxima Midnight. The second wave features Thor, Black Widow, and Cull Obsidian. Each figure costs $19.99.
Hasbro is already taking pre-orders on the very cool Marvel Legends Infinity Gauntlet, a wearable glove that has lights and authentic sounds from the movie. While Thanos will have to destroy most of the galaxy to complete the Gauntlet, you can get your hands on your own for $99.99.
Below that, we've got an assortment of action figures like the 12-inch Titan Hero series Spider-Man, which costs $24.99; Thanos and Hulkbuster, which cost $14.99 each; and Groot, which is $9.99. There's also a line of six-inch figures that includes Thor, Iron Man, Hulk, Black Widow, Captain America, Scarlet Witch, Star-Lord, and Gamora. Those retail for $9.99. The Rocket and Groot set will run you $12.99.
Then we have some of the new LEGO playsets on the way. There's the impressive Sanctum Sanctorum Showdown featuring Ebony Maw and Cull Obsidian ($99.99); Thanos: Ultimate Battle ($69.99) with Iron Man, Thanos, Star-Lord, and Gamora; The Hulkbuster Smash-Up ($29.99) with Bruce Banner, Falcon, Proxima Midnight, and one of Thanos' Outrider minions; Corvus Glaive Thresher Attack ($39.99) with Black Panther, Shuri, and Vision; Outrider Drop Attack ($14.99) with Captain America and Black Widow; and Thor's Weapon Quest ($19.99).
That last set confirms that Thor will need to search for a replacement for his beloved hammer Mjolnir. But other toys seem to reveal that he finds one in the axe Jarnbjorn.
Look for these and plenty more on store shelves in the coming months. Avengers: Infinity War will be released on April 27.