Breathtaking Fan Art Imagines Sterling K. Brown As The Green Latern's John Stewart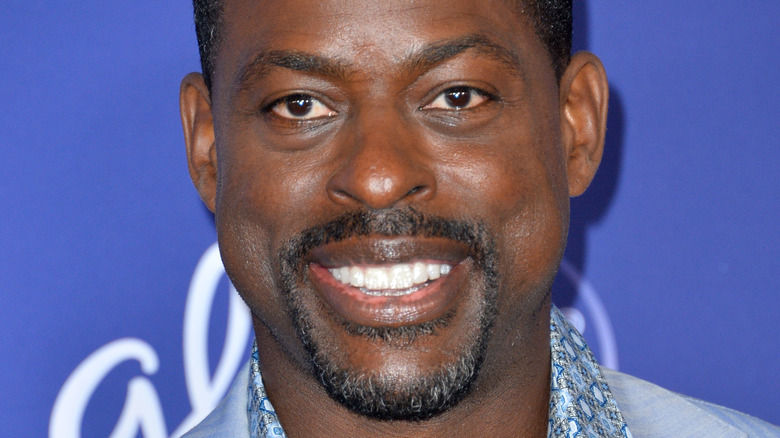 Featureflash Photo Agency/Shutterstock
The DC Comics Universe is home to some of the most iconic and well-known superheroes. After seeing the success of Marvel Studios and Disney crafting a superhero empire with lesser-known characters, it's a no-brainer that DC would want their own form of that success. What's most frustrating is that DC's recipe for success is already there. Batman, Superman, and many other heroes are household names, while general audiences couldn't say the same for Iron Man or Captain America before the MCU.
With the hiring of James Gunn and Peter Safran as CEOs, the DC Universe has officially entered a new era. The deal suggests that the newly formed DCU will feature an interconnected universe across film and television. Things are looking up for DC fans. Gunn has proven he can succeed with the most obscure characters from comics, as both "The Suicide Squad" and "Peacemaker" are two of DC's best projects so far. Imagine what he can achieve with Superman, Batman, Wonder Woman, etc.
With Gunn's addition as a DC executive, fans expect a more coherent DC Universe on-screen and the inclusion of characters who have previously taken the backseat for the studio's better-known heroes. Gunn has already teased the likes of Lobo and Mr. Terrific, but one character fans are dying to see in theaters is John Stewart, aka Green Lantern.
Sterling K. Brown looks awesome as a Green Lantern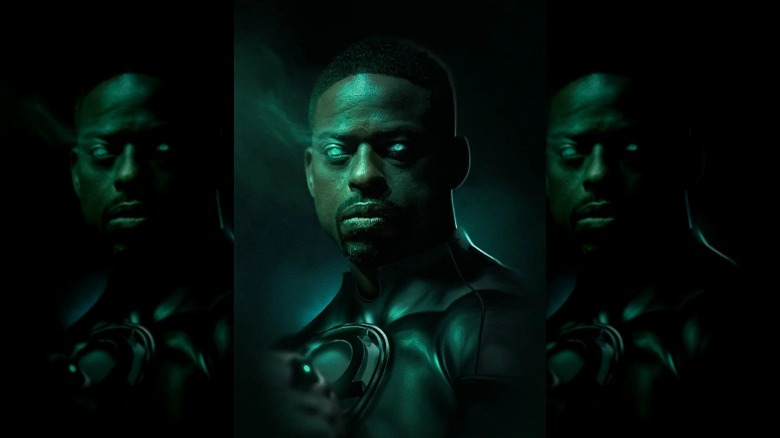 @bosslogic/Instagram
The imagery of "This Is Us" actor Sterling K. Brown as a Green Lantern comes courtesy of the ever-so-talented Bosslogic, who's previously worked with massive companies like DC and Marvel. The Australian-based artist is known for capitalizing on many popular superhero fan castings, showing what famous actors would look like in certain roles. His Green Lantern piece imagines Brown as the fan-favorite John Stewart and Janelle Monáe as Sojourner Mullein. Bosslogic even got a stamp of approval in the comments from Marvel actor Dave Bautista, who the artist has previously imagined as the DCEU's Bane.
DC Comics introduced John Stewart in "Green Lantern" #87 in 1972. He appeared in comics here and there for the next few decades but gained mainstream popularity with the release of DC's animated series "Justice League" in 2001. Stewart featured as a founding member of the Justice League in the series and its sequel, "Justice League Unlimited." In the comics, he has become the leader of the entire Green Lantern Corps and a massive fan-favorite character.
Warner Bros. has yet to introduce Stewart in any of its live-action projects. Zack Snyder had plans to bring John Stewart to "Justice League" with actor Wayne T. Carr in the role but eventually scrapped the idea. After some hiccups, the studio is redeveloping the "Green Lantern" HBO Max series with Stewart as the main protagonist.