James Gunn's Mr. Terrific Tease Has DC Fans Buzzing With Casting Ideas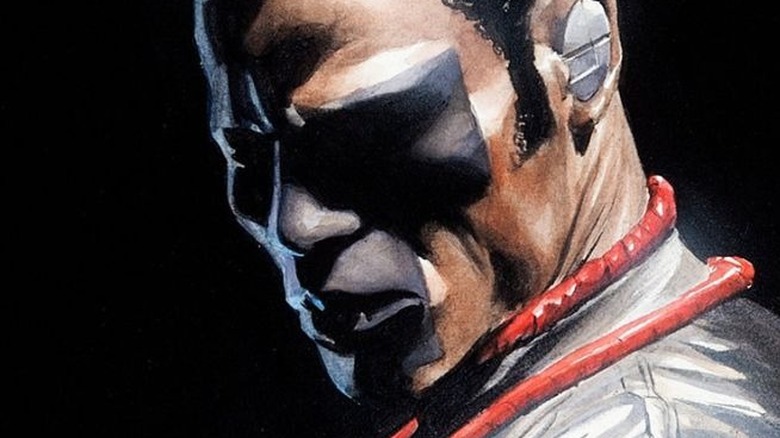 DC Comics
James Gunn continues to stir speculation about what the future of his DC Universe will look like, having now tweeted a captionless photo of the superhero Mister Terrific. The character is well known to comic book fans as a brilliant mind capable of competing with and even superseding Bruce Wayne's skills of detection, strategy, and engineering. He was a significant part of DC Comics' universe-wide "Futures End" story arc during the New 52 era, and recently served as the primary antagonist of Tom King and Mitch Gerads' Black Label maxi-series "Strange Adventures."
"Black Adam's" Hawkman actor Aldis Hodge recently pitched to GamesRadar that he'd like to do a team-up film featuring both his character and Mister Terrific, with his brother Edwin Hodge ("The Purge") reprising the role from the 2021 film "Injustice." He reiterated this statement on the "Black Adam" red carpet (via Twitter). The character has been voiced by numerous actors, from Michael Beach in "Justice League Unlimited" to comedian Hannibal Burress in "Justice League Action." The character made his live-action debut in the TV series "Arrow," played by Echo Kellum.
Gunn's chosen photo comes from an early 2000s issue of "Justice Society of America," illustrated by legendary comic book artist Alex Ross. The image set Gunn's followers ablaze with suggestions about who should play the popular DC hero.
Sterling K. Brown, William Jackson Harper among fancasts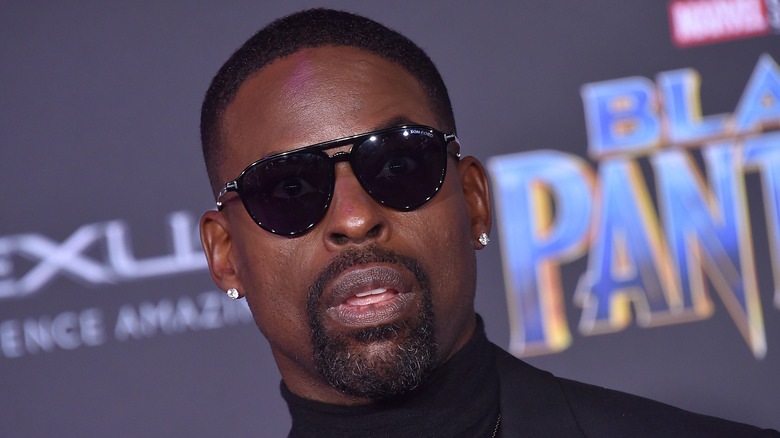 DFree/Shutterstock
Twitter user @NicholasPascar5 offered "The Good Place" star William Jackson Harper, an actor who recently made superhero headlines after his casting in "Ant-Man: Quantumania" led to unfounded rumors that he would be the Marvel Cinematic Universe's Mister Fantastic. @ZeroYear97 wrote, "Lakeith Stanfield please James!!!," with an accompanying photo of the "Atlanta" star. Another user echoed the choice, but also posited "Lovecraft Country's" Jonathan Majors. Of course, Majors recently made his MCU debut as He Who Remains in Loki, and is set to be the franchise's next ultimate enemy, Kang the Conquerer.
A fascinating choice was shared by user @MrNiceGuy513, tweeting a photo of "This Is Us" actor Sterling K. Brown. Brown recently starred in the film "Honk For Jesus. Save Your Soul.," but is more widely known to superhero fans as the brother of King T'Chaka in 2018's "Black Panther." His tragic death in the film is what fuels the vengeful machinations of his son, Michael B. Jordan's Killmonger. Gunn has been relatively open about his mindset regarding how he will run his DC Universe, seemingly eager to reassure fans that they will be closely considered under his leadership.
Most fans are excited about the prospect of Justice Society of America spinoffs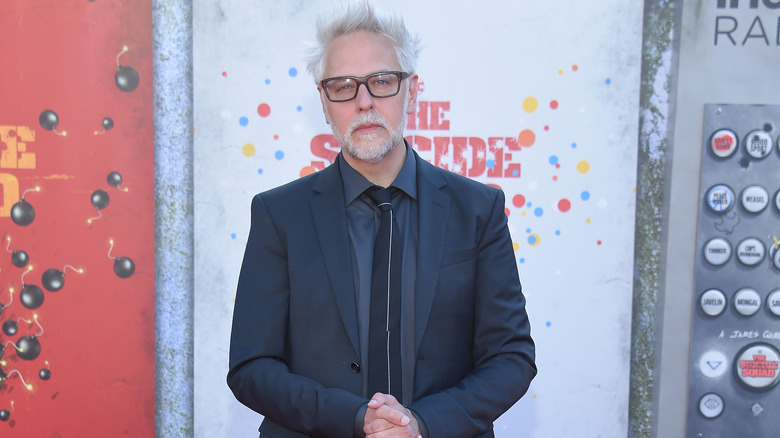 DFree/Shutterstock
The question of what to do with Mr. Terrific is a tricky one. While he's definitely a popular character, he's also a member of an ensemble and not considered one of the "main" characters in the DC universe. Many fans were excited about the potential for more projects about the Justice Society of America, like user @AlexAtlantisDC, who wrote: "YES!!!!!!!! We need more JSA films and spin- offs!"
However, some were apprehensive about the idea of DC jumping straight into a Mr. Terrific project without first establishing him in another film. User @smurfkiller46 suggested that Gunn and DC take a page from Marvel's playbook and focus on an ensemble movie first, then do a Mr. Terrific movie. As they put it, "Set up [the main characters], then start working on DC's large list of other characters to add in."
User @Gitsenberg was more optimistic, noting that the Justice League already has a proven track record with "Justice League Unlimited." @Gitsenberg hoped that any Mr. Terrific project would find a similar balance between story and tone that "Justice League Unlimited" did. Finally, @MilaniHistory had a simple request: "Let's get his girlfriend Power Girl in the mix as well! Would be so cool seeing Mr. Terrific on screen!"
All in all, fans' reaction was a mixture of excitement that their favorite character might be adapted for the screen combined with apprehension that the filmmakers might screw it up. Such is the life of a comic book fan.