Disney Initially Wanted Bea Arthur To Voice Ursula In The Little Mermaid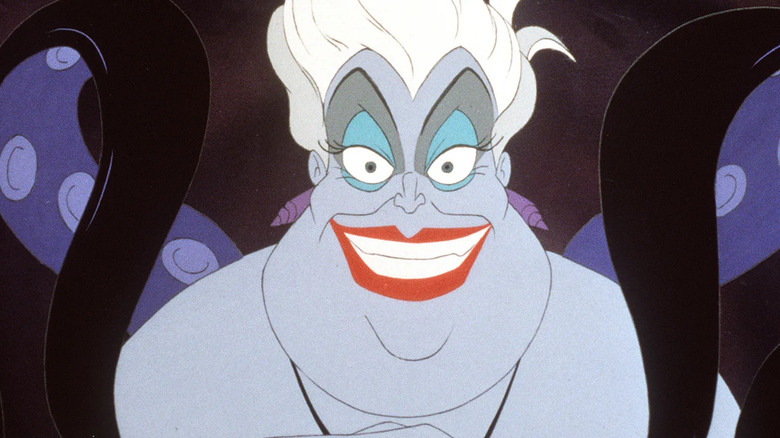 Buena Vista Pictures Distribution
A hero is only as good as their villain and Disney's 1989 film, "The Little Mermaid," doesn't slack in that department. The film, an adaptation of the 19th century Hans Christen Andersen fairytale that tells the story of a young mermaid (voiced by Jodi Benson) who seeks to become human after falling in love with a prince (voiced by Christopher Daniel Barnes), released to rave reviews (via Rotten Tomatoes), a hearty box office gross of over $200 million (via Box Office Mojo) and two Academy Award wins (via IMDb). Not only did it launch the Disney Renaissance period of the 1990s, but the film amassed a great legacy with a stage musical, a spinoff television series, theme park rides, and a live-action remake slated for release in 2023 (via ComicBook).
Just as Ariel became the new model for Disney princesses, the film's villain, Ursula, raised the standards for all Disney villains that followed. Accompanied by pet moray eels Flotsam and Jetsam (voiced by Paddi Edwards), Ursula is the sea witch who takes Ariel's voice and turns the mermaid into a human — only giving her a limited amount of time to win Prince Eric's love. With her larger-than-life personality and a stellar voice performance by the late Pat Carroll, Ursula remains one of Disney's most iconic baddies to this day. But before Carroll was brought on to voice the character, Disney had another Emmy-winning actress in mind to portray the sea witch.
Bea Arthur's agent shut the idea down before it happened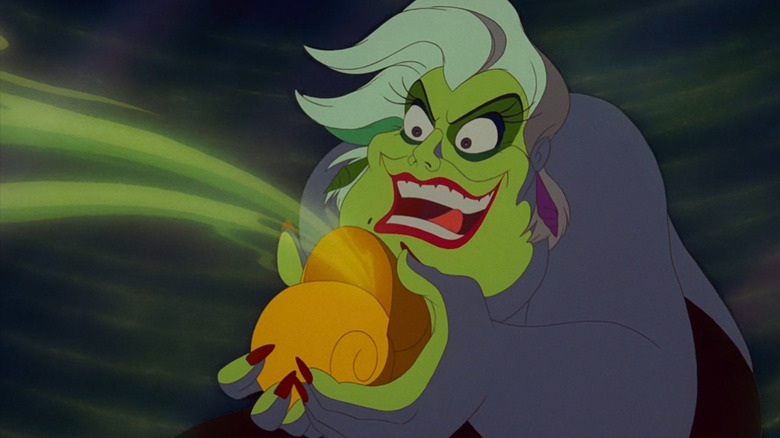 Buena Vista Pictures Distribution
Finding the right voice for the villainous Ursula in "The Little Mermaid" was quite the task. The team found initial inspiration from performers such as Divine and Joan Collins (via RadioTimes). They first pictured actress Bea Arthur, best known for "Golden Girls" and "Maude," for the part. However, amongst sending the script to Arthur's agent, it turned out that not everyone was as keen on the casting. "Her agent, I guess, read the script, and it described the witch as having a Bea Arthur-type basso voice," says "Little Mermaid" co-director John Musker for the book "Makin' Toons : Inside the Most Popular Animated TV shows and Movies." " ... but she just read it, somehow in her mind, like we were saying Bea Arthur is a witch. I don't think she even gave it to her." According to the book, several other actresses tried out for the part, including Nancy Wilson, Charlotte Rae, Nancy Marchand, and even Roseanne Barr. Elaine Stritch, best known for "Two's Company," was cast as Ursula for some time but did not get along with Ashman's musical direction and would eventually be replaced by Carroll. 
Some of the film's heroes also took time to find the perfect voices. Before hitting it big with hits like "The Mask" and "Dumb and Dumber," Jim Carrey auditioned to voice Prince Eric. Similarly, comedians Bill Maher and Michael Richards auditioned for the role of Scuttle (via HarryClaytonWright)