Looper Unearths Which Scene From Monster: The Jeffrey Dahmer Story Was Most Difficult To Watch - Exclusive Survey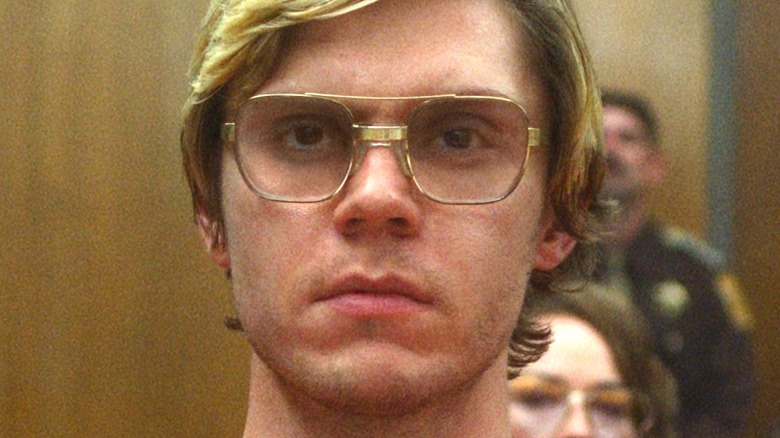 Netflix
Warning: This article contains numerous mentions of extreme violence.
Controversy has enwreathed Netflix's "Monster: The Jeffrey Dahmer Story" since its mid-September release. The film focuses on the case surrounding the real-life serial killer, who was convicted of murdering 17 men and boys from 1978 to 1991 (per Vanity Fair). While it also portrays Dahmer's (Evan Peters) crimes, "Monster" also takes a look at the suffering of his father, Lionel (Richard Jenkins), and the experiences of his neighbor, Glenda Cleveland (Niecy Nash), in the wake of Dahmer's arrest and conviction.
While the series was a huge hit for Netflix and pulled in many views, a near-instant backlash set against "Dahmer," as living family members of the victims began to speak out about what they felt were flagrant abuses of their loved ones' cherished memories, among other publicity gaffes, and labor abuse accusations.
To successfully portray the real-life horror show left in Dahmer's wake, horror auteur Ryan Murphy had to dig deep and come up with some truly shocking moments from the real-life Dahmer's past. Which ones proved to be the most horrifying for our readers? Looper surveyed 605 people around the country and asked them which "Monster: The Jeffrey Dahmer Story" moment had them turning away from their phones, monitors, and TV screens.
Our audience cringed at the show's acid baths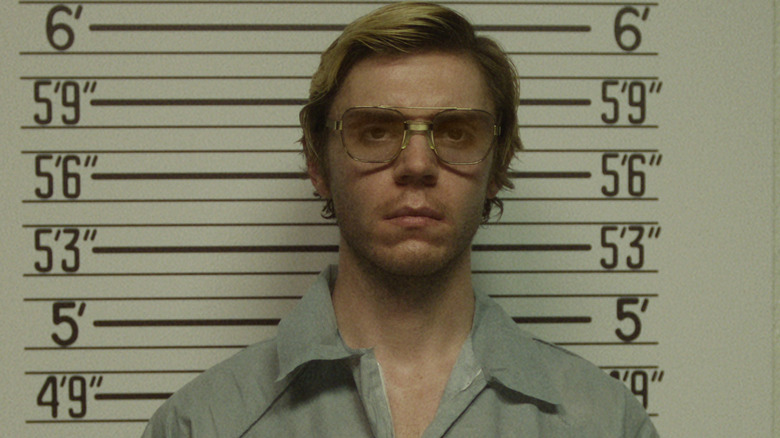 Netflix
It's not exactly a comforting sight to watch a man dissolve the bones of his victims in tubs filled with acid, so unsurprisingly, this scene turned out to be the moment that caused our reader's stomachs to churn. That scene landed 21.49% of our reader's votes.
Our fans also aren't keen on acts of violence directed toward animals — even if they're already dead by the time this fictionalized version of Jeffrey Dahmer's story encounters them. The show's pig dissection scene occurs during Episode 2, "Please Don't Go.' It shows the teenage version of the serial killer developing an affinity for the dissection techniques he'll use on his future victims. His attraction to dead animals came in second place with 19.50% of the votes.
During the show's seventh installment, "Cassandra," Glenda recalls that at one point, Dahmer served her a sandwich with meat in it during their final confrontation, and she wasn't entirely sure it wasn't made of human flesh. The scene grabbed 17.02% of our viewer's winces.
A tragic murder and two nasty instances round out the poll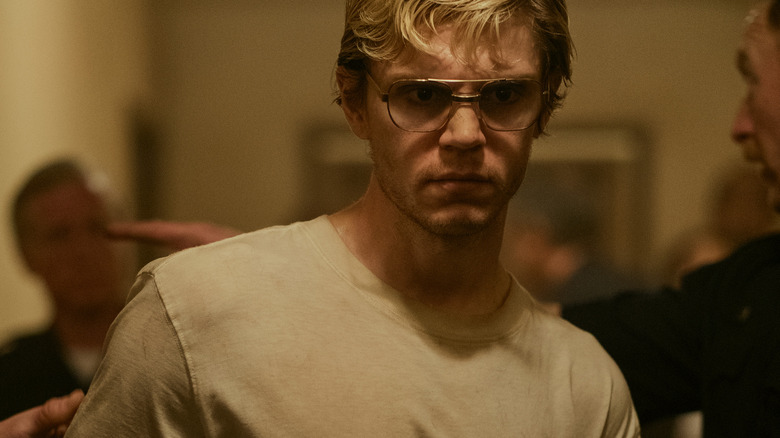 Netflix
The murder of Tony Hughes (Rodney Burford) is covered during Episode 6, "Silenced." It is unique among all ten installments of "Monster" in that the episode is told entirely from the victim's point of view versus Lionel's, Glenda's, or Jeffrey Dahmer's himself. Tony's murder is especially tragic and brutal because viewers get to know him on a personal level before he is killed, making the entire last act of the episode hard to watch, which is how 14.55% of our readers feel about the episode. This scene — along with the pig dissection scene and the sandwich scene — were also named on Looper's list of "Monster: The Jeffrey Dahmer Story" moments that upset viewers the most.
Our last two items managed to gain completely identical results in our poll — each received 13.72% of the vote. The first scene involves Dahmer stealing a mannequin from a store and pleasuring himself with it. His grandmother throws it away to his distress. The second scene involves him taking obvious pleasure in gutting and desiccating a fish during a trip with his father to a lake.